Where:
Washington State Convention Center Convention Center – 
Halls E & F 800 Convention Place, Seattle, WA 98101
When:
January 2-4, 2015
Hours:
Friday, Jan. 2: 12:00 p.m.-7:00 p.m.
Saturday, Jan. 3: 10:00 a.m.–7:00 p.m.
Sunday, Jan. 4: 11:00 a.m.-5:00 p.m.
Admission:
Adults: $6 Children 18 and under: Free For discounts please use this
link
.
About the Remodeling Expo:
Seattle Remodeling Expo will showcase an array of products and services for the interior and exterior of the home. This expo is expected as the best event for home decor.
It will be a perfect place for the people who love the latest accessories and want to remodify their interior and exterior designs.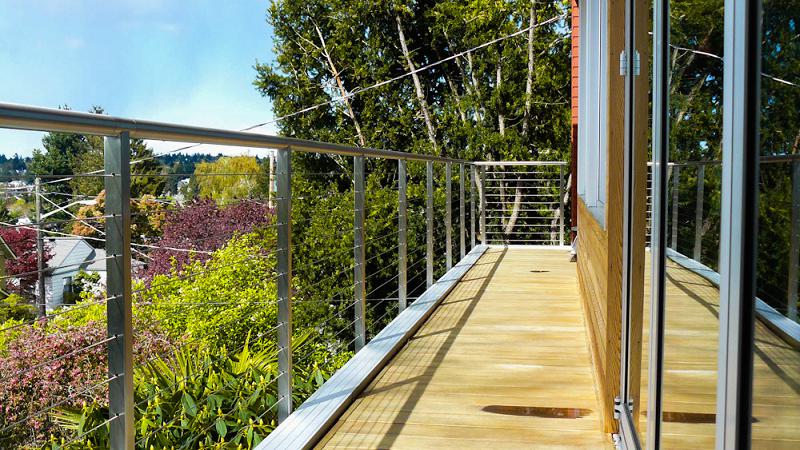 What AGS Stainless will be bringing to the Remodeling Expo:

The newest in deck lighting, from AGS Stainless offer an easy-to-install, energy-saving lighting option for any deck or outdoor living space. Starlight is the first solar-powered light designed specifically for cable railing systems. Housed in a stylish yet sturdy marine-grade stainless steel shell, this new exterior lighting accessory nicely complements the full-line of AGS' stainless steel decking/stairway cable rail systems offering sleek, long-lasting elegance at an affordable price. Created as a lighting accessory for a wide-array of exterior settings, the display possibilities for Starlight are nearly endless: mounted upon stainless steel decking posts within outdoor living spaces, illuminate second-story railings to create depth, front walkway pillars to create a welcoming visual affect, attached to any building's exterior to accentuate focal points. Starlight is the first lighting accessory to the Clearview line of stainless steel railing systems.
Our new Clearview® Rail kits create an even quicker, more affordable option for your immediate railing needs. Pre-packaged with all of the components necessary for installation, including the mounting hardware, these are perfect for customers not requiring any custom detailing. The ease-of-installation and ships-today* policy means you will be enjoying you brand new Clearview® Railing System in no time!