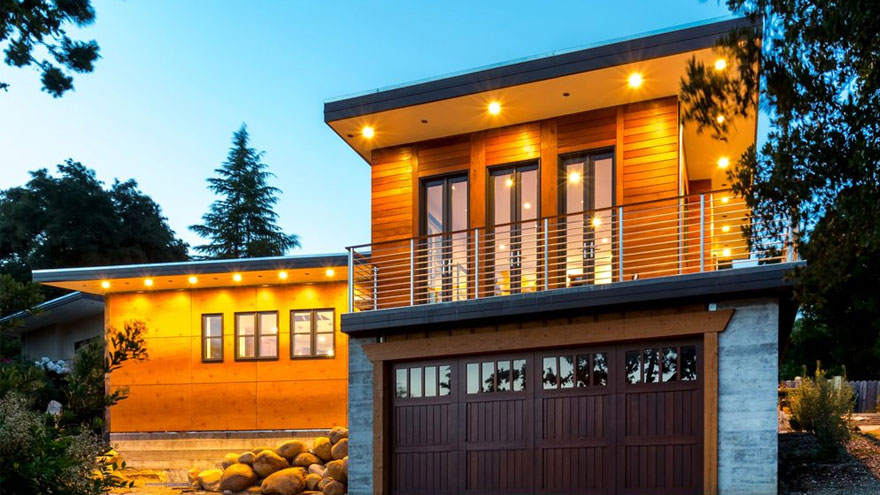 What is Blue Dog Construction and Renovation?
Blue Dog Construction and Renovation is a startup just outside Berkeley, California that specializes in providing environmentally friendly building solutions. The company was recognized by BUILD as the Best Green Construction Company in the San Francisco Bay Area for 2016. By using the latest green building practices, continuing education, and sustainable materials, Andrew Gregor is taking corporate social responsibility to a new level by transforming the Bay Area into a more beautiful place and saving the planet at the same time.
What Does It Take to Found a Startup in the Bay Area?
"You need a passion, a source of capital, and a willingness to take risks." -Andrew
A passion forms the foundation of every great startup. For Andrew, that means problem solving and managing people to deliver results that surpass expectations. After studying architecture in the United Kingdom, he worked as an architect in Wiesbaden, Germany and designed over 450,000 square meters of residential and commercial structures. Like design-build contractors in the United States of America, he was responsible for managing contracts and supervising on-site workers as an architect in Germany. Decades of architectural experience and the design-build process helps him avoid problems that are common with traditional remodeling projects.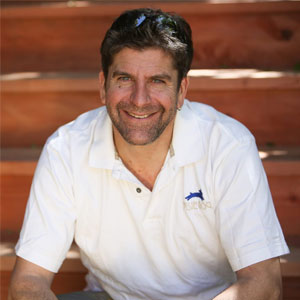 For a traditional remodeling project, the homeowner will need to manage separate contracts with an architect and a general contractor. These separate contracts often lead to an adversarial relationship if an unforeseen problem requires changes. For example, an architect may decide to put a window somewhere, but then a general contractor could open up a wall and discover water pipes or electrical wires that need to be rerouted. Updating an architectural plan and hiring another professional like a plumber or an electrician at a late stage in the construction process could lead to cost overruns and missed deadlines. By choosing Blue Dog Construction and Renovation, you will receive a detailed proposal with thoughtful placement and flawless proportions for practical design elements that don't just look good on paper.
How Has Your Startup Used Green Building Practices, Continuing Education, and Sustainable Materials to Set the Standard for Your Industry?
For the most part, construction is not a green industry. Without proper planning and guidance from experienced professionals, it can be very wasteful and environmentally destructive. Blue Dog Construction and Renovation strives to reduce this waste whenever possible by using green building practices, continuing education, and sustainable materials.
Recycling building materials and packaging on the job site is a green building practice that many companies can follow to reduce waste. Most mixed plastic, metal, and cardboard from a job site gets compacted and thrown in a landfill. You can try to call other people out on this behavior, but it doesn't work if they are running companies that are barely getting by and see recycling as an additional expense. This is why it is so important to support green companies who are doing the right thing by taking that next step to protect the environment.
"Recycling debris takes a bit more effort, but that is how I want to run my business." -Andrew
Some cities in California have adopted an online system called Green Halo to track the amount of paper, plastic, wood, metal, or debris that is recycled for each project versus the amount that is thrown away as waste. It is a useful tool that Blue Dog Construction and Renovation uses to recycle at least 70% of debris produced on-site.
Andrew has encouraged his crew at Blue Dog Construction and Renovation to bring their own reusable water bottles rather than grabbing plastic ones. Crews can also avoid packaging waste by skipping the fast food and either packing a healthy lunch from home or eating out at a restaurant that has more natural options. Much of reducing waste comes down to individual choices, but education is a great place to start.
"I want to make sure that the guys who work for me are aware of the fact that we have one planet and we are in the business of wrecking it if we aren't careful." -Andrew
Blue Dog Construction and Renovation uses continuing education to make recycling a priority. That is why Andrew holds monthly seminars to explain the labels on products and how to separate waste. As an example, copper electrical wire is a valuable commodity that can be taken out and recycled. After an average remodel, there are normally 20 pounds of copper wire that are snipped up into little bits and would normally be thrown away. Recycling can pay dividends because scrap metal refineries will pay a fair price to melt down and use all of this leftover copper wire. In addition, building materials typically arrive on the job site with at least two layers of cardboard packaging. The cardboard can be flattened and piled up to be recycled after a remodel has been completed.
Andrew also teaches clients about building quality and building materials. Many products that clients choose will eventually end up in a landfill, but they might not know that. This is why he suggests alternatives that are less environmentally destructive whenever possible.
"I love stainless steel because it is sustainable. In fact, it is one of my favorite materials. Stainless steel provides a clean, modern look that lasts. I like the brushed and mirror finishes. The 316 stainless is going to last longer and be a better fit. I love designing a lot of modern stuff and your materials go with that. For a railing product, stainless steel is absolutely perfect." -Andrew
Stainless steel is one of the most beautiful building materials that you can buy and periodic maintenance makes it last much longer than alternatives. On top of that, prefabrication in a factory setting makes it possible to recycle 100% of any waste that would have been generated on-site.
Why Does Blue Dog Construction and Renovation Partner with AGS Stainless?
"When it comes to railings, you get what you pay for. Quality is very important and I would rather not deal with inferior products from other manufacturers. AGS has got an excellent product that I love using. An AGS handrail is going to be thicker, stronger, more durable, and better looking.
You guys also have a very cool series of options to make handrails. I like the glass and the cable railings. They are just very elegant. The proportions of the posts are beautiful and the glass brackets are efficient, well thought out, and perfectly designed. I used your railings for the first time on my own house with a remodel and have since tried to use them as much as possible elsewhere. So far, I think that we have done 4 or 5 projects with you guys.
Your estimators and designers have always been very helpful in explaining things to me. The process is very user-friendly because you have people who tell you exactly what they want to be measured. This is something that I am really impressed with and haven't ever really seen before to that degree. It is stunning that I can get a product from AGS and none of you guys come here to measure it. We measure it, we send you the drawings, you send us drawings back, we double-check them, and you send a product that fits every time." -Andrew
Railing systems by AGS Stainless are prefabricated to reduce waste on the job site that could end up in a landfill. They also limit air pollution in your area since a DIY (Do-It-Yourself) installation with a few simple hand tools eliminates the need for on-site cutting and welding. In addition, choosing to partner with building material manufacturers like AGS Stainless that have factory-direct shipping can reduce carbon emissions because building materials are immediately shipped to the job site rather than to a dealer or a distributor first. Furthermore, AGS Stainless can provide a beautiful and distinctive look that your clients will love at an affordable price. Saving time and money isn't always about cutting costs. Sometimes it means approaching higher-end clients and selling value by encouraging them to use building materials that are better for the planet. It is the right thing to do, but the choice is up to you.
Why Choose Blue Dog Construction and Renovation for Your Next Project?
Green Building Practices

Blue Dog Construction and Renovation reduces waste, recycles debris on the job site, and picks sustainable materials whenever possible.

Client Education

Blue Dog Construction and Renovation teaches clients about building practices, materials, and what goes into meeting quality, cost, and time priorities for projects.

High Quality Work

Blue Dog Construction and Renovation has work ethics that are of the highest standards and delivers the highest quality work available for your budget.
Contact Blue Dog Construction and Renovation Now