What is a Custom Railing?
A custom railing is a railing that is designed to meet your specifications. AGS Stainless works with your design team to create a solution that meets job specifications, which include dimensions, application, mounting method, type of top railing, and materials.
1. Understand Why Architects Get Locked in the Commodity Zone
It's no secret that architects are underpaid for the immense value that they bring to the building industry. According to the American Institute of Architects (AIA), American architects design $600 billion worth of buildings each year and take home approximately $29 billion in fees, which is only around 5% of total building costs. Business-to-business sales experts doubt the equity of this fixed cost statistic and argue that their true worth should be reflected in the reduction of long-term variable costs and the value that they provide to residential or commercial property owners. Buildings are central to civilization, but economic pressures on builders force some professional services into the commodity zone. This is when project planning procedures trend toward selecting architectural services based on price alone. For some architectural firms, it seems like they are perpetually locked in the commodity zone as far as their contract record goes. If your firm is only receiving contracts by undercutting competitors on fixed costs, then you are missing out on additional profit that could be justified by focusing on solutions that reduce variable costs for the builder and increase potential profit for the residential or commercial property owner.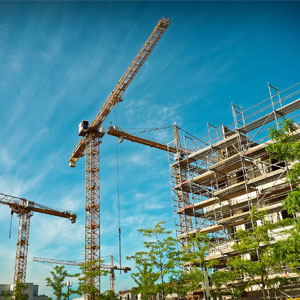 2. Influence the Decision Making Process by Targeting Project Managers
You can break the commodity zone lock by targeting the right influencers in the decision-making process for the builder. Project managers are a great target because they understand the long-term variable costs of a project as a part of the big picture. The project manager's insight into long-term variable costs versus short-term fixed cost savings offer the shrewd architect a lock-breaking opportunity.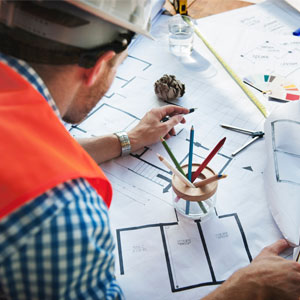 3. Solve the Project Manager's Problems by Adding Custom Railings to a Specification
For the building industry, which is characterized by a looming skilled labor shortage, unbelievable inefficiency, massive waste, and a desperate need to please commercial and residential property owners, losing focus on variable costs is a big mistake. Approximately 30% of building projects are over budget and behind schedule because field modifications take a lot of time and it is difficult to predict how much they will cost.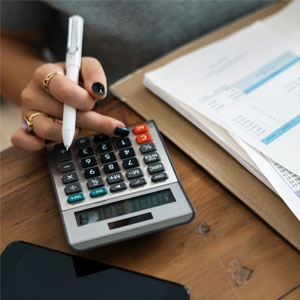 Custom Railings Can Use Specialists to Reduce Variable Installation Costs

Fabrication Specialists at AGS Stainless

Custom, prefabricated railings solve the skilled labor force shortage by using a few specialists on the factory floor to manufacture thousands of products that can be installed quickly at a lower cost. The project manager could try to teach low skilled laborers how to make field modifications on the job, but training time is a significant variable cost that can easily be avoided. Specialists can better apply their greater knowledge and application experience in a factory rather than on the job-site. The result is a custom, prefabricated railing that is faster for low skilled labor to install. Additionally, specialists strive to reduce waste through continual process improvement and recycling of materials during the prefabrication process.

Custom Railings Can Use Stainless Steel to Reduce Variable Maintenance Costs

Marine Grade A316 Stainless Steel Tubes

When compared to other custom metal railings, stainless steel railings have additional benefits that reduce variable costs for the project manager. A custom iron railing or a custom aluminum railing might seem cheaper initially, but a project manager sees those railings made of low-quality materials as nothing more than higher variable costs in the form of necessary continual maintenance. When an aluminum railing gets scratched up or an iron railing starts to rust, the project manager will need to pay for expensive cleaning, sanding, painting, or a replacement railing and any costs associated with installing it. A custom steel railing doesn't require painting, resists moisture, and is easily maintained with simple cleaning that can be performed by the property owner.

Custom Railings Can Reduce the Costs of Other Professional Services

Professional Services Firm

Rather than merely creating custom railing designs for a project at the cost of a small architectural consulting fee, you can provide custom railing solutions that include several professional services for the price of one. If you are an architect who only offers architectural services, then the project manager is already thinking about how he needs to get the lowest labor price for you, a CAD (Computer-Aided Design) designer, and an engineer before he can even break ground for a new project. A custom stair railing could reduce headaches for the project manager because it means that there is no need to manage as many vendors.

Custom Railings Can Have an Aesthetic That Keeps Property Owners Happy

Property Owners

The builder may be a client for an architect, but the client of a builder is the residential or commercial property owner. A custom porch railing provides a clean, modern aesthetic that can increase profits for the property owner by creating instant curb appeal. This additional curb appeal can be a major factor in selling or renting the building. If things don't work out in the residential or commercial property owner's favor, disappointment and regret will inevitably be directed toward the project manager. In order to prevent this from happening, we recommend that you keep track of which architecturally designed buildings sold or rented the fastest. It may be that custom glass railings provide just enough of an incentive for someone to buy a home or sign a lease. If a project manager is concerned about one of your custom deck railing ideas that may be on the more expensive side, you can show off a custom wood deck railing case study that demonstrates how you deliver results as an architect by increasing profit for residential or commercial property owners.
Why Should Architectural Firms Add Custom Railing Systems by AGS Stainless to Their Specifications?
Architectural firms can turn project managers into advocates by adding prefabricated, custom railing systems under the Clearview® brand to specifications. By doing this, project managers will be more likely to reach out when the builder is evaluating proposals from architectural firms. Partnering with a custom railing manufacturer means focusing on providing the best architectural services possible while letting AGS Stainless take care of the rest. If you need a custom railing solution, AGS Stainless can help by providing CAD design expertise and a prefabricated railing solution that has been approved by in-house engineering staff. With Clearview® railing systems by AGS Stainless, you will get a finished product for a fixed cost with step-by-step installation instructions, stainless steel construction, a custom CAD design, and a beautiful finish. Basically, a builder will pick your architectural firm if you bring up the value of custom, prefabricated railings in your sales pitch to the project manager. Call us at (888) 842-9492 to make your brilliant plan a reality.