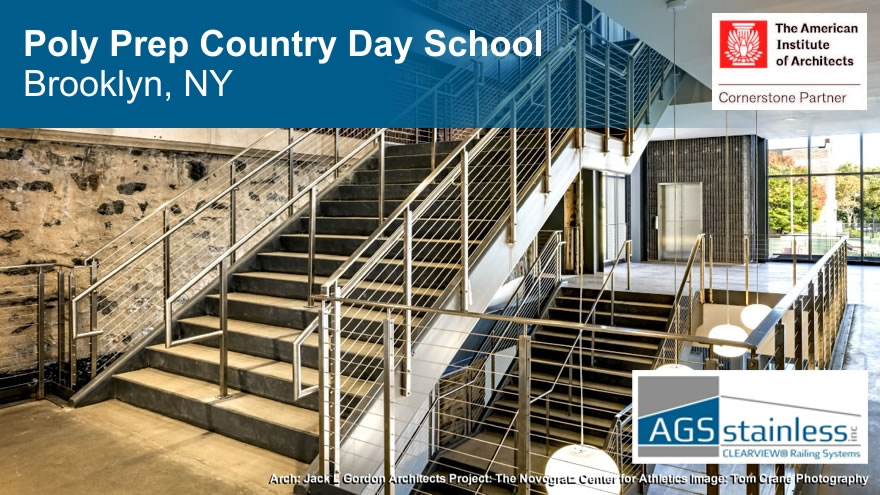 AGS Stainless is preparing to "Measure Up!" for another year of DesignDC
To visit AGS Stainless Virtual Exhibit Booth

September 21st - 22nd , 2020
DesignDC is the premier regional conference focused on the unique challenges posed by working in Metropolitan Washington for architects, interior designers, engineers, contractors, planners, landscape architects, and developers in the DC Metropolitan area.
This two-day conference features Live educational sessions and Virtual trade show exhibits with fun Scavenger Hunt, networking and more. All in two days of DesignDC.
View the full agenda of events that DesignDC has to offer!


---
Why demand offsite fabrication for your project's ornamental railing system?
Because offsite fabrication reduces product cost, improves product quality and dramatically shortens installation time. For almost three decades, AGS Stainless has fabricated custom railing systems for some of the world's most distinctive homes, educational facilities and commercial properties. To learn more, watch this 1-minute video "Why AGS."