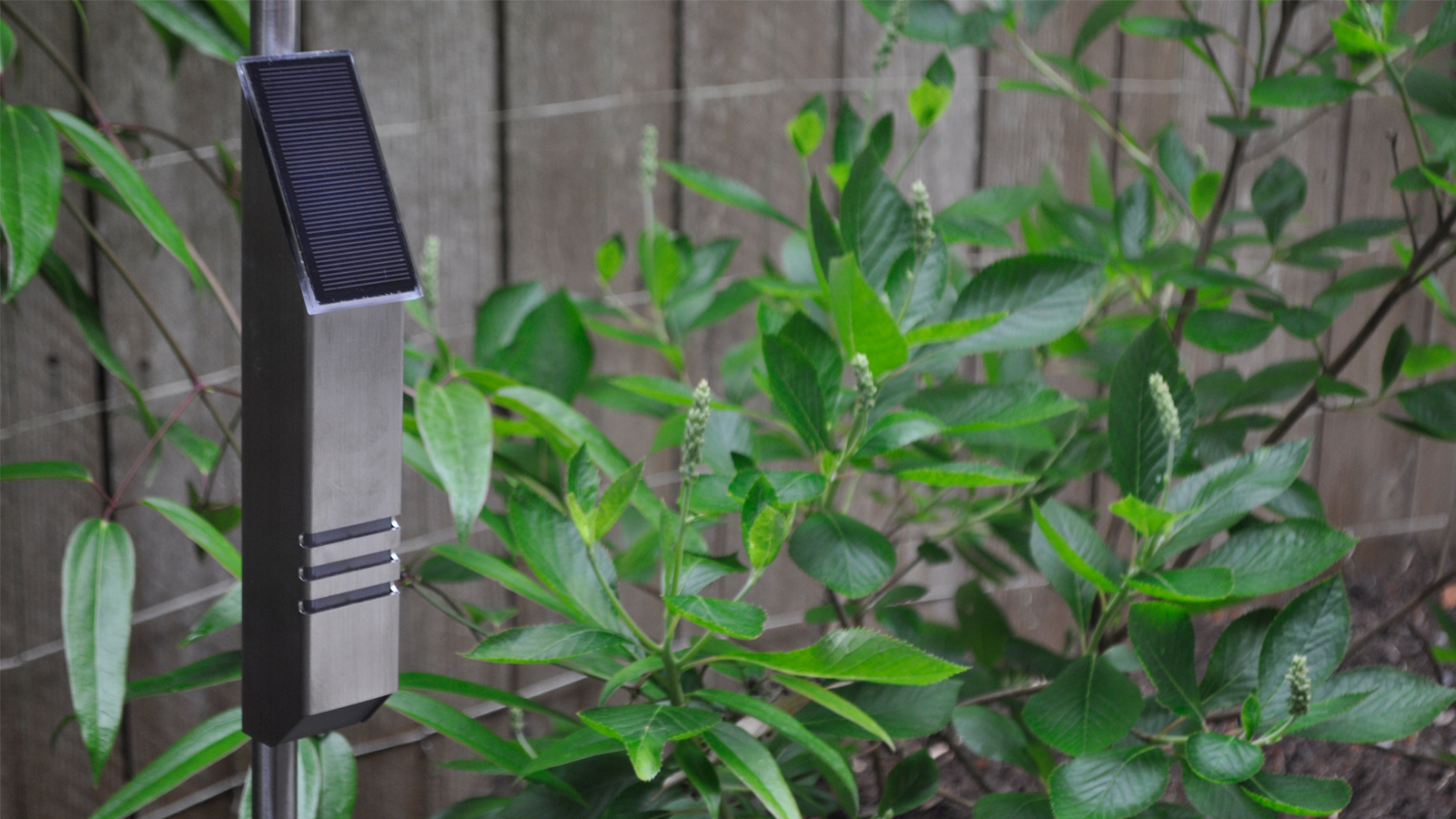 What Are LED Lights?
A light-emitting diode (LED) light is a type of semiconductor that can be used in your urban garden. Did you know that lighting is one of the most important aspects of urban gardening? Balconies, verandas, or patios might be small, but don't let that stop you from installing an elaborate accent lighting display. Picking LED lighting can be an exciting and challenging part of urban gardening. However, it is easy to get overwhelmed when there are so many choices. The good news is that solar-powered StarLight LED accent lights are the best option to "let the sun light up your night." You can find LED light reviews for StarLight from AGS Stainless on Google and Houzz. Keep reading to learn more about LED light considerations, types of LED lights, benefits of LED lights, and how you can get everything you need in a small LED light kit from AGS Stainless.
LED Light Considerations
There are several factors to consider when making an LED light comparison.
LED Light Efficiency
How efficient are LED lights? LED light power consumption is 90% less than that of similar fluorescent or incandescent light bulbs, which are typically found in older homes. LED lights come in several shapes and sizes, so you need to ensure that you are making a direct comparison between the two before performing any calculations. Just think about the potential energy savings if you used solar-powered StarLights in your urban garden to maximize LED light efficiency.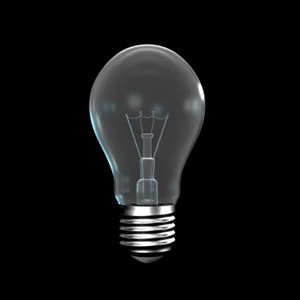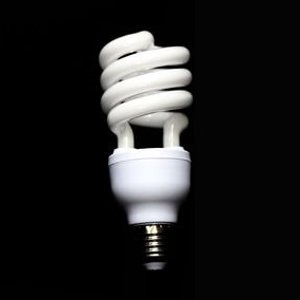 LED Light Brightness
How bright are LED lights? You can measure LED light output by using lumens to measure the amount of light emitted per second. Bright LED accent lights from AGS Stainless produce more lumens than similar fluorescent or incandescent lighting. Additionally, rather than completely burning completely out, LED lights get slightly dimmer over time.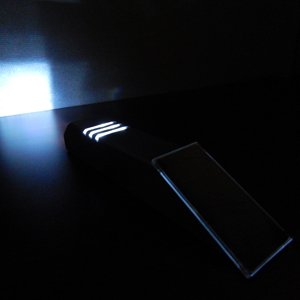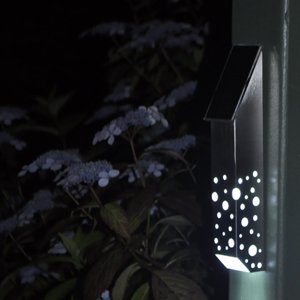 LED Light Batteries
LED light bulbs work well indoors since any wires can be concealed by the walls of your home. Outdoor applications are a completely different story since you would have to run wires all around your urban garden. Doing this presents a possible fire hazard in addition to the inconvenience that could have been avoided by choosing battery options instead. Any true gardener needs the right tools to be successful. After all, you wouldn't try to pound in a nail with a screwdriver. StarLights feature batteries that are recharged by sunlight, so you will never have to worry about this issue.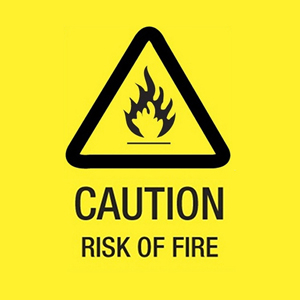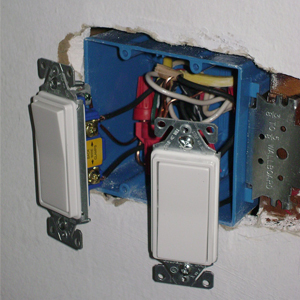 LED Light Waterproofing
Given that LED lights aren't waterproof, you probably don't want to buy new ones every time it rains. The salesman at the LED light bulb store probably didn't mention that because he makes the exact same commission on LED light replacements. Fortunately, each StarLight is encased in a brushed stainless steel housing that offers additional protection against adverse weather conditions in a beautiful package. Each housing is manufactured from marine grade, A316 stainless steel that is extremely resistant to corrosion caused by exposure to water.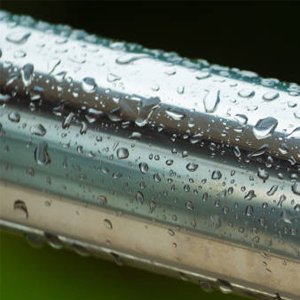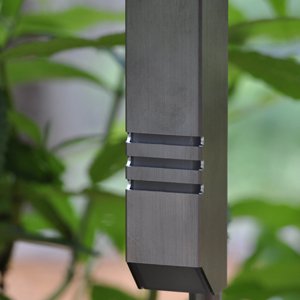 Types of LED Lights
The following section covers LED light types that you could use in your urban garden.
LED Accent Lights
LED accent lights can be used to create unique elements of interest in your urban garden. StarLights can be mounted on garden stakes, which are included in the StarLight & Stake Package from AGS Stainless, to highlight paths, flowers, bushes, and more. Alternatively, you could mount StarLights on a custom-designed railing system from AGS Stainless to light stairs, decks, patios, and balconies.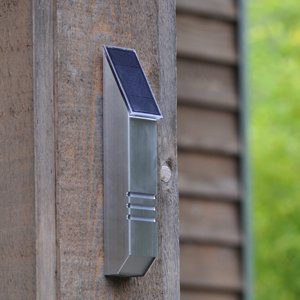 LED Light Balls
If you have a pool, you can fill it with LED light balls, which float and come in several vibrant colors. You can then create an urban garden by placing planter boxes and StarLights around your pool. LED light balls are often using in conjunction with traditional accent lighting to entertain sophisticated guests at outdoor dinner parties.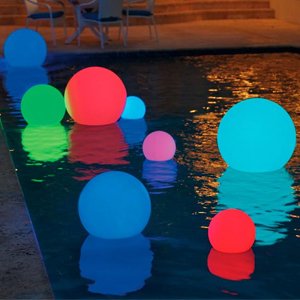 LED Light Fixtures
LED light fixtures can be free-standing or attached to vertical posts in your urban garden. A major downside of using fixtures with super bright LED light bulbs is that they often don't diffuse excessive light. Fortunately, StarLights feature 3 horizontal diffusion channels that soften light while preserving the benefits of LEDs.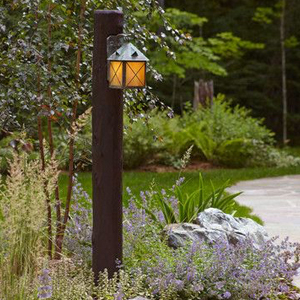 LED Light Strips
An LED light strip usually refers to a long, flexible circuit board with LED lights on one side and an adhesive backing on the other. The main disadvantage of LED light strips is that they aren't usually designed with quality in mind. Any kind of adhesion will inevitably wear off over time, which makes light strips more of a temporary solution. You will be filled with nothing but disappointment and regret once the strips start to peel off. StarLights avoid this problem since they can be attached to railing systems or mounted on garden stakes to provide a more permanent solution.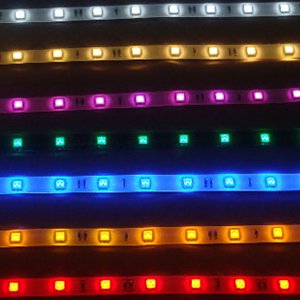 Why Are StarLights Better Than Alternatives?
Keep reading to learn more about the benefits of StarLight LED accent lights from AGS Stainless.
1. StarLights Are Energy-Efficient
StarLights produce 5 to 6 lumens of light and the LED light power supply in each StarLight is an AAA NiMH battery that is recharged by sunlight. This long-lasting LED light beats alternatives because it can last for up to 10 hours on a single charge. In addition, you won't need to worry about LED light life expectancy since StarLights are covered by the AGS Stainless warranty.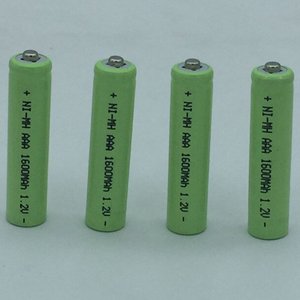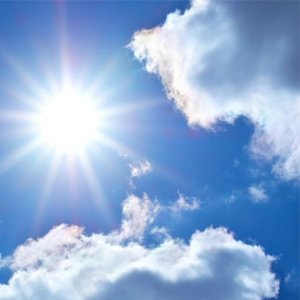 2. StarLights Are Easy to Install for Do-It-Yourself (DIY) Projects
Ease of installation is definitely a consideration for any DIY project since hiring an electrician or a welder can be very expensive. AGS Stainless created a Starlight – Metal Mounting Kit to make installation easy by combining the appropriate size drill bit and the tap into one LED light metal mounting kit. Since Starlights are solar-charged, you won't need to run any wires yourself.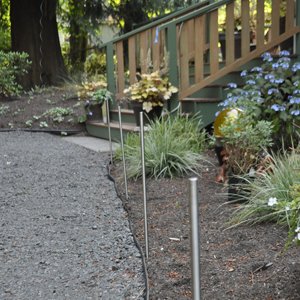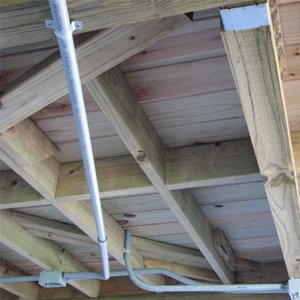 3. StarLights Are More Affordable Than Alternatives
Urban gardening can seem overwhelming when you consider all of the materials that you need to get started. Seeds, plants, pots, soil, tools, and lighting can start to add up even on the most generous of budgets. Like anything else, gardening can be done on a budget or you can spend a lot. You will find that value is much more important than price when making urban gardening decisions. For example, some plants require more maintenance than others, soil quality will make or break your plants, and the wrong tools take the fun out of DIY projects. Similarly, incandescent lighting can cost hundreds of dollars over the course of several years. Installing even a single, solar-powered large LED light is an investment that could significantly lower your electric bill. AGS Stainless sells LED light replacements, LED light replacement parts, and LED light building supplies through an E-commerce store with a transparent LED light price list. Since AGS Stainless is a manufacturer that ships individual products directly, you won't have to buy a massive quantity from a wholesaler to get a lower price.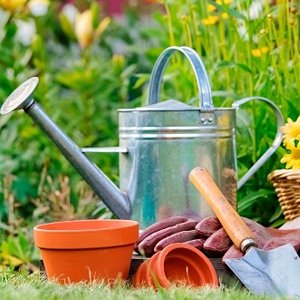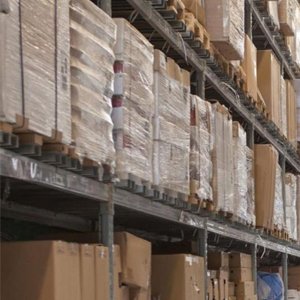 4. StarLights Will Keep You and Your Family Safe
Is LED light safe? The heat emitted by LED light watts is much lower than traditional fluorescent or incandescent lighting. StarLights offer low LED light wattage in a stainless steel housing that will protect you when the lights heat up. With a lower LED light temperature and protective housing, you will never have to worry about hurting yourself while performing DIY modifications.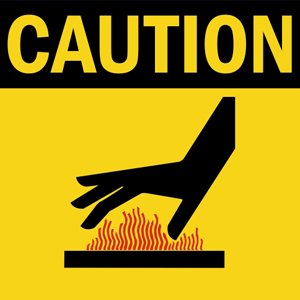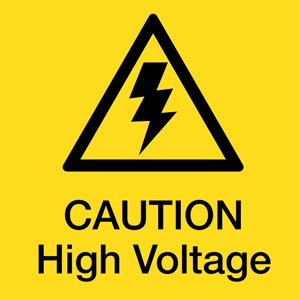 5. StarLights Can Add a Touch of Artistry to Your Garden
You can completely change the look of your urban garden with white LED accent lights. Colored LED lights aren't nearly as good at creating that classic look. AGS Stainless has a laser cutting machine that is precise enough to fabricate the stainless steel housings on StarLight LED accent lights. AGS Stainless carries a number of housing designs that include Classic and Black Classic along with Bubbles, Lantern, and Orbs from the Designer Series. Alternatively, for large quantities, AGS Stainless could cut a custom design for your next project. Some examples of custom designs could include your name, a corporate logo, stars, flowers, or any nearly anything else that you can imagine.
6. StarLights Use High-Quality Materials Like Marine Grade A316 Stainless Steel
The housings for StarLight LED accent lights are manufactured from marine grade A316 stainless steel. A316 stainless steel is an alloy, which is much stronger and more corrosion resistant than lower grade alloys. Pure iron is less resistant to rust since iron and oxygen react in the presence of water or moisture in the air. Once iron starts to rust, a reddish-brown compound called iron oxide is created. The good news is that you will never have to worry about that with StarLight LED accent lights if you maintain them with stainless steel cleaner provided by AGS Stainless.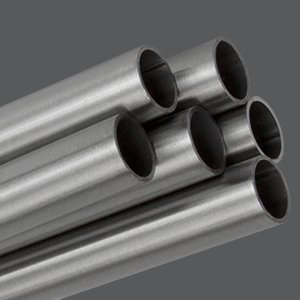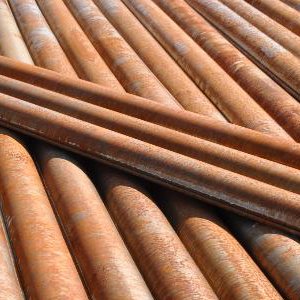 Why Buy LED Accent Lights From AGS Stainless?
It's no secret that StarLights will make your railing system look fabulous. They can make Rainier cable railing systems sparkle, be reflected by the glass on Glacier panel railing systems, and shine through the horizontal infill on Olympus bar railing systems to create a stunning look. CAD (Computer-Aided Design) designers at AGS Stainless would be happy to devise a railing system that incorporates our best LED accent lights all around your urban garden. If you want to light up an outdoor space, then there is no better partner than AGS Stainless.