The
Monogram Modern Home Tour
, presented by
Dwell
, will be popping up at the Scottsdale Museum of Contemporary Art | Civic Center Mall June 26th – 27th during the MetaModern exhibition, featuring modernist design objects of the mid-century.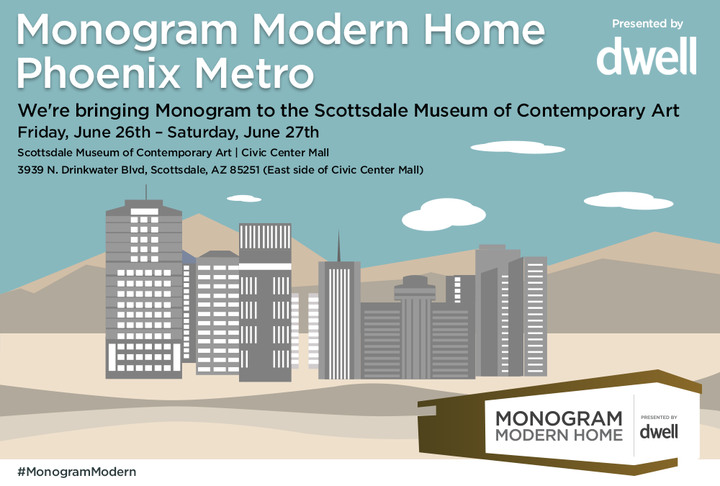 AGS Stainless, Inc. is excited to be a part of this innovative tour!  The prefabricated house, custom-built and outfitted with Monogram appliances, features a Clearview® Railing System.
The Clearview® Olympus Railing System is the industries first inline horizontal bar railing system that requires no welding or cutting! It is a component-based horizontal bar rail system that is fabricated in its entirety at our factory. We help you design the system; we create all the installation drawings and we do the welding, fabricating and Yes, the finishing. Installation is quick and easy – requiring a few simple hand tools.
Join us on our journey and see when and where we'll be stopping near you! Add to your calendar now and check back for details in upcoming cities.
LEARN MORE