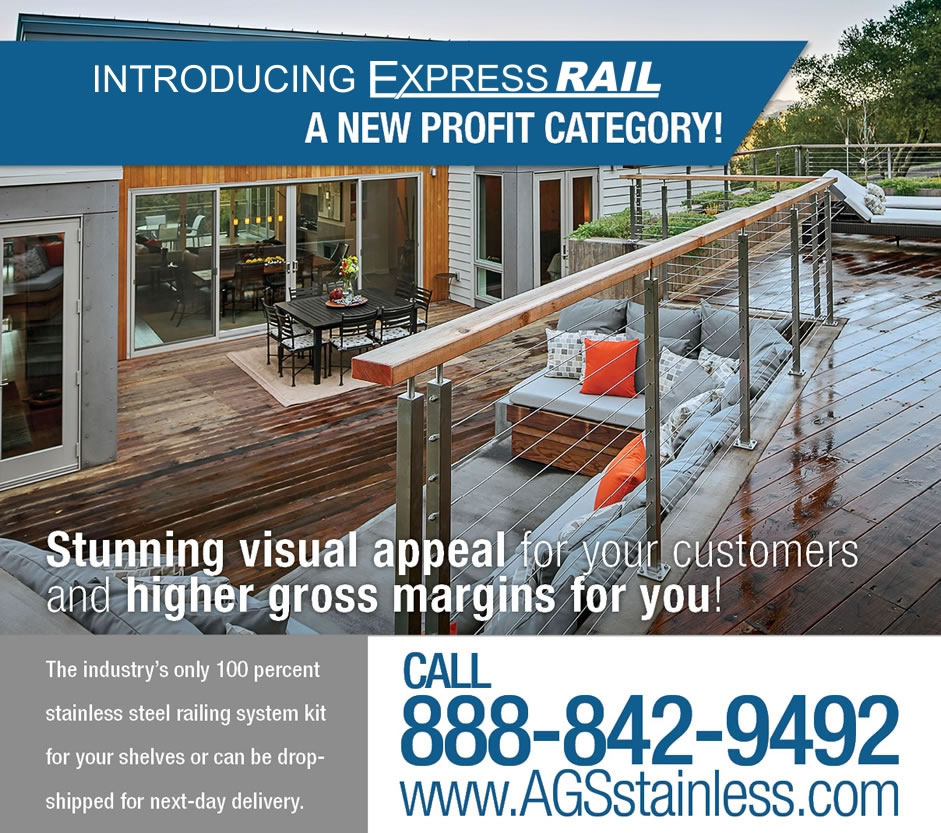 Lumber Yards, Hardware and Home Improvement stores – CASH IN with Express Rail!
Product Description:
ExpressRail is the deck industry's first prefabricated, ORDER/SHIP SAME DAY 100% stainless steel railing product. Prior to ExpressRail if a customer wanted an order/ship same day railing system they were limited to purchasing railings with aluminum posts. Until now, the timeless beauty of a stainless steel railing system was reserved for custom-made built onsite fabrication. ExpressRail changes all that. With ExpressRail your customer gets a 100% stainless steel railing system immediately, no more waiting weeks for custom fabrication. ExpressRail is simple to understand, easy to order and can be installed by just about anyone.
Call today to find out how much you should stock!
Product Highlights:
All stainless steel construction
100% recyclable product content
Prefabricated for ease of installation
No welding required
Product ships same day it's ordered
Can be easily inventoried by the dealer or warehoused
Encourages sales of wood top rail products from dealers inventory