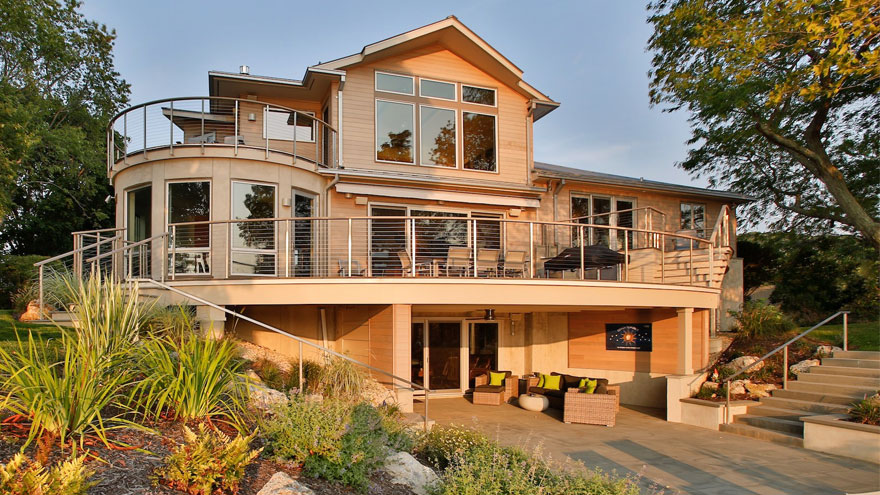 1. Understand What Matters to the Homeowner
Cost
For some homeowners, the overall railing installation cost will be the most important thing. As an installation company, this means being the cheapest option available or selling value by explaining why other alternatives will be more expensive in the long run. Having a warranty that covers any future repairs for a home railing installation is one way to give homeowners confidence by taking on a share of the risk if things break. Offering a warranty for a residential railing installation has worked for several companies because most homeowners will be willing to pay a higher cost upfront in exchange for not paying more later.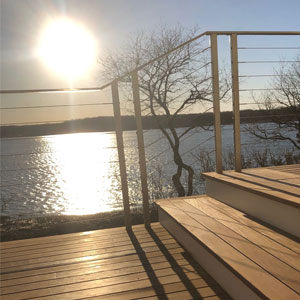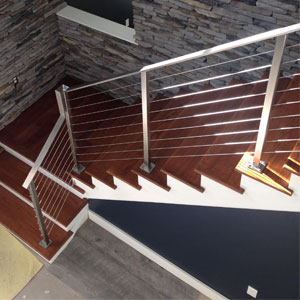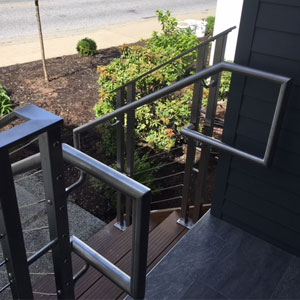 Choosing a high-quality railing system brand like
C

learview

®
by AGS Stainless means saving time and money on fixing a deck stair railing installation or an indoor staircase railing installation in the form of fewer callbacks from homeowners. When a client asks about a porch railing installation cost or a stair railing installation cost, you should tell them about the upfront railing installation cost and any future installation costs for replacement parts in the case of repairs.
If you perform a porch railing installation that requires welding and cutting on-site, any potential repair costs could be a lot higher because welding and cutting will also be needed to make any repairs. Skilled labor with expertise in welding and cutting would be much more expensive on an hourly basis than unskilled labor that could be used to disassemble a prefabricated railing system. Any deck railing post installation or stair railing installation can be facilitated with a prefabricated system by AGS Stainless that is custom-designed and manufactured with modern technologies, such as
CAD (Computer-Aided Design), 3-D rendering, and laser cutting
. For example, the Rainier railing system product line by AGS Stainless is prefabricated for easy disassembly, which leads to a lower cable railing installation cost. When it comes down to cost, there is nothing like a prefabricated solution by AGS Stainless.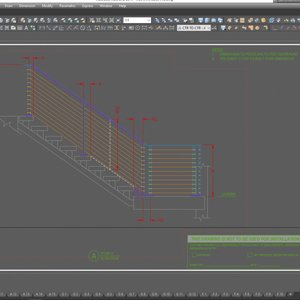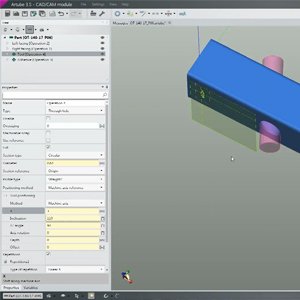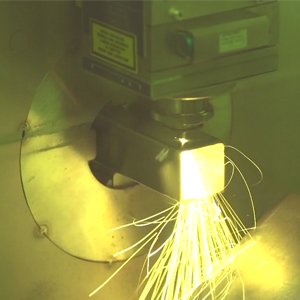 Safety
If safety is important, then a homeowner is probably considering a metal porch railing installation. Metal railing installation options could include a wrought iron railing porch installation or a stainless steel railing porch installation. The stainless steel railing will be much more likely to keep your client safe. Stainless steel resists rust and natural weathering that could affect the structural integrity of the railing system. When in doubt, choose A316 stainless steel because it is the best material for any railing installation.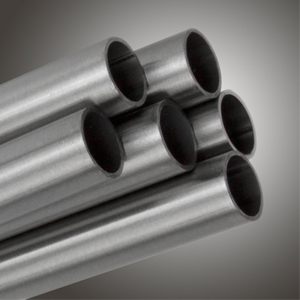 Regulations
A homeowner could be concerned about the penalties for an interior stair railing installation that doesn't comply with the International Building Code (IBC). AGS Stainless designers strive to comply with the IBC and any code in your area for prefabricated railing systems.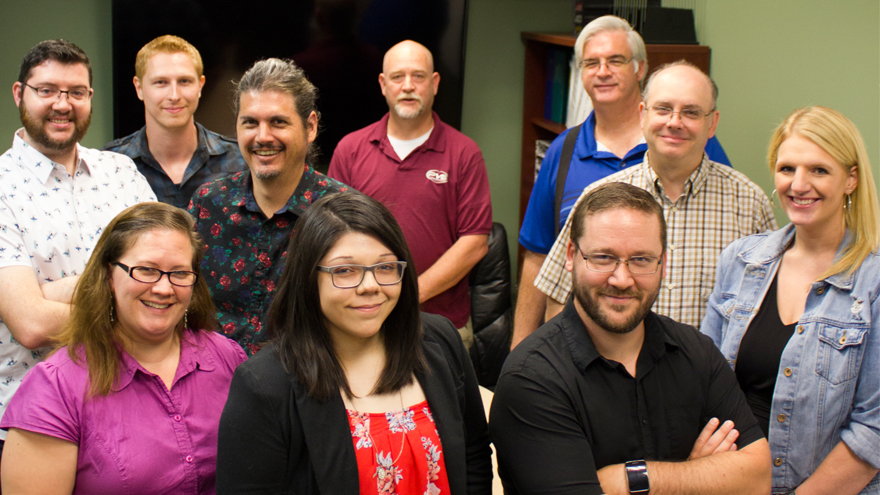 Beauty
When a homeowner is interested in an outdoor railing installation, there are a few important things to remember. The homeowner has a vision for what the railing should look like, but might be open to ideas for making it look even better. By learning a little bit about design, it is possible to become an indispensable asset whenever the homeowner needs advice. For example. Suggesting a great way to arrange lawn furniture or where to place plants could build a better relationship with homeowners by providing a complete service rather than a simple installation. Doing this would provide an excellent opportunity to point them in the direction of the AGS Stainless E-commerce store. Homeowners might pay even more for railing accessory installation services if they are impressed by StarLight LED accents lights by AGS Stainless. Stainless steel cleaning should be performed periodically to prevent corrosion. Homeowners could also be willing to pay your company for this maintenance service if you referred them to a stainless steel cleaner by AGS Stainless or a stainless steel cleaning and maintenance kit by AGS Stainless.
2. Explain the Risks Involved with a Railing Installation and Reassure the Homeowner
Simple Railing Installation Risks (Flat Surface Only)
A deck railing installation for a flat surface is easy to explain because it is fairly simple. On the other hand, it is harder to sell because homeowners might feel more comfortable with performing a DIY (Do-It-Yourself) installation. The biggest risk with this kind of railing is that it might not align with the edge of a deck. Improper alignment becomes especially common if the edge of a deck is curved. Not having proper alignment is a crucial mistake with a cable railing installation that is subject to tension because the force could twist the railing out of place, which causes structural problems and makes it look ugly.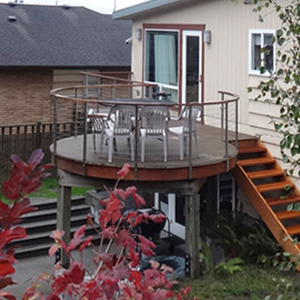 Complicated Railing Installation Risks (Includes Stairs)
With something complicated like a long, winding stair railing installation, there is a lot more that could go wrong. Even a porch railing installation with a flat surface to stair transition carries some degree of liability for the homeowner. One improper hand railing installation on a front porch could have series consequences if someone falls down the stairs and sues the homeowner.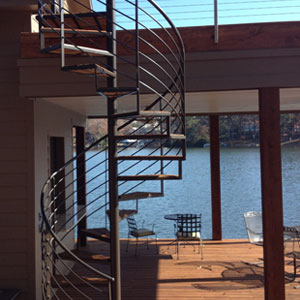 3. Persuade Homeowners That a Prefabricated Railing System Installation is an Upgrade
How to Persuade Homeowners
The homeowner might not know about the risks involved with choosing to use other stair railing installation contractors. Installation companies often avoid discussing risks in their sales pitches, but education is a great way to build trust with homeowners. Some homeowners are likely thinking about these risks already and what could go wrong with your installation. Showing the railing installation instructions by AGS Stainless is a great way to persuade homeowners by convincing them that there is little to no risk. AGS Stainless also has a cable railing installation guide video that homeowners could be encouraged to check out. A particular homeowner might want to see an in-depth stair railing installation video on a concrete surface before paying for installation services. In this classic installation video, an experienced professional explains the best practices for a stairway railing installation, how an outdoor hand railing installation works, and some great metal railing installation tips. Installation video resources can help homeowners understand why a proper stair railing post installation matters or why they should pay a company to perform a cable deck railing installation. The homeowner will be much more willing to pay for services if a railing installation company has acknowledged their concerns and explained how to deal with them. By making homeowners part of the sales process, they will feel much better about signing a railing installation contract for a specific application.
Why Choose a Prefabricated Solution by AGS Stainless for Your Next Railing Installation?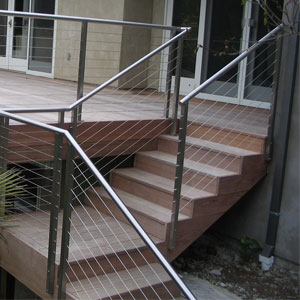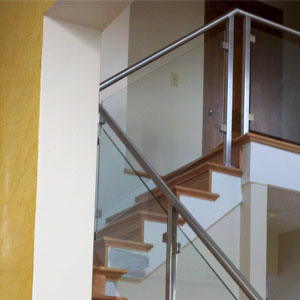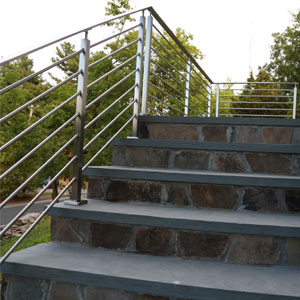 Before installing a railing system for a homeowner, a company needs to explain why the installed product is better than alternatives. If a homeowner cares about cost, a Rainier railing system by AGS Stainless with cable infill is the most affordable option. A homeowner could also want a distinctive look that they can't find anywhere else. A Glacier railing system by AGS Stainless with glass panel or mesh panel infill can be a great way to achieve this. All railing systems by AGS Stainless comply with safety requirements outlined in the IBC, but sometimes homeowners feel more comfortable with an Olympus railing system that features horizontal or vertical metal bars. No matter which railing system you choose, you can't go wrong with railing system product lines by AGS Stainless under the Clearview® brand.