See all of our Clearview® Railing Systems, the newest in deck lighting – Starlight, and Clearview® Rail kits at the Miami Home Design and Remodeling Show August 29th through September 2nd, 2014!
Where:
Miami Beach Convention Center • 1901 Convention Center Dr. • Miami Beach, FL 33139 • Tel: 305.673.7311
When:
August 29th through September 2nd, 2014
Hours:
Fri 6pm-10:30pm; Sat & Sun 12pm-10:30pm; Mon (Labor Day) 12pm-7:30pm; Tues 6pm-10:30pm
Admission:
$10 adults $1 Children under 11 Click
here
to purchase tickets  – $3.00 OFF if purchased before August 29th!
For a chance to win free tickets to the Miami Home Design and Remodeling Show, just share our Facebook Post! Winners will be chosen via random.org on August 28th, 2014.
About the Miami Home Design and Remodeling Show:
The Miami Home Design and Remodeling Show is Florida's premier home improvement and design event. The nationally recognized event showcases an international collection of products and services for home improvement projects, renovations, remodels and updates….inside and out. The Home Show is a huge marketplace where homeowners, and condo owners can experience the products and services in person, see new products on display, learn tips in free seminars, and get ideas from the thousands of items on display. Experts in the home improvement and interior design industry are on hand to talk with show attendees and offer personalized tips and advice for home improvement projects. The home improvement stage features daily seminars, and leading the Home Improvement Stage is Jennifer Farrell of Oprah Winfrey Network's Home Made Simple. An interactive art show featuring local artists, wine tastings, cooking shows and more are part of the fun.
What AGS Stainless will be bringing to the Miami Home Design and Remodeling Show:
Starlight Solar-Powered LED Accent Lights
The newest in deck lighting, from AGS Stainless offer an easy-to-install, energy-saving lighting option for any deck or outdoor living space. Starlight is the first solar-powered light designed specifically for cable railing systems. Housed in a stylish yet sturdy marine-grade stainless steel shell, this new exterior lighting accessory nicely complements the full-line of AGS' stainless steel decking/stairway cable rail systems offering sleek, long-lasting elegance at an affordable price. Created as a lighting accessory for a wide-array of exterior settings, the display possibilities for Starlight are nearly endless: mounted upon stainless steel decking posts within outdoor living spaces, illuminate second-story railings to create depth, front walkway pillars to create a welcoming visual affect, attached to any building's exterior to accentuate focal points. Starlight is the first lighting accessory to the Clearview line of stainless steel railing systems.
Clearview® Rail kits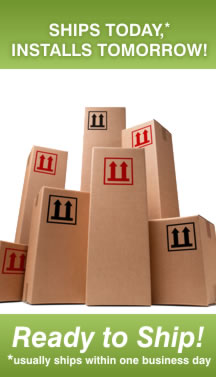 Our new Clearview® Rail kits create an even quicker, more affordable option for your immediate railing needs. Pre-packaged with all of the components necessary for installation, including the mounting hardware, these are perfect for customers not requiring any custom detailing. The ease-of-installation and ships-today* policy means you will be enjoying you brand new Clearview® Railing System in no time!