Horizontal Cable Railing System With a Mirror Finish
With breathtaking views and the soothing tranquility of crashing waves, a waterfront property warrants only the highest quality railing system. Stainless steel cable railing systems with a mirror finish are unmatched for their elegance, beauty and style. Rainier railing systems adorn any view and will leave a long-lasting impression with guests and visitors.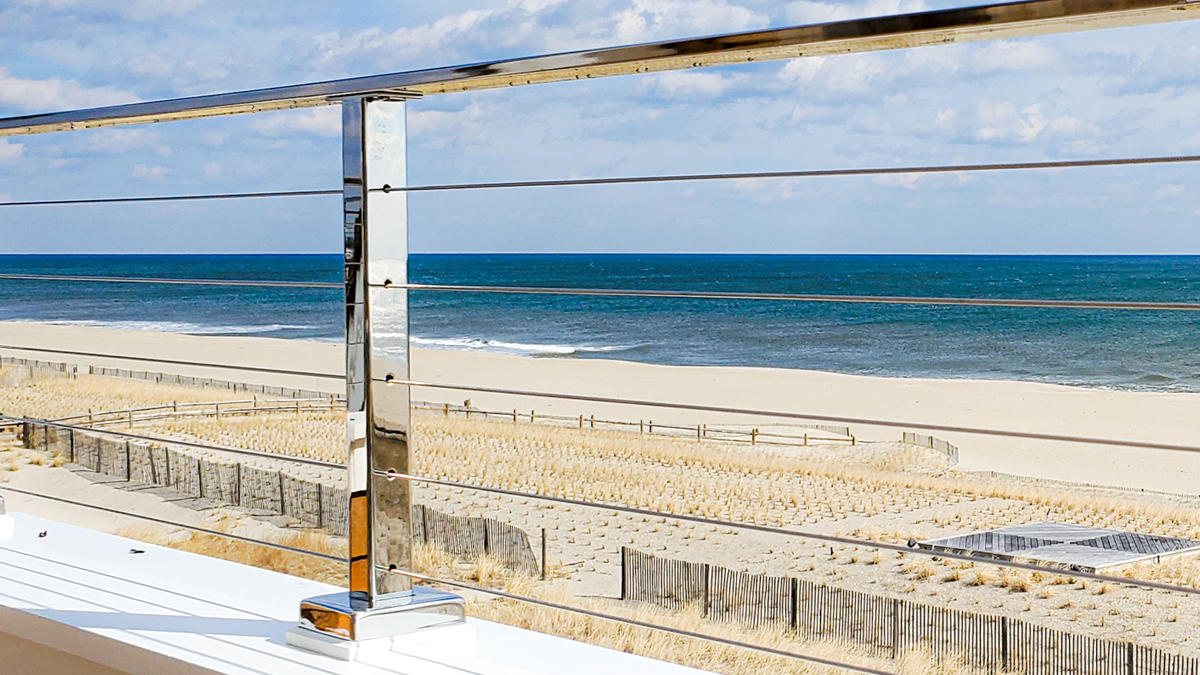 This New Jersey beach house couldn't be more luxurious. Custom posts added to the second-floor parapet wall convert previously unused space to a beautiful and safe deck area. The new deck adds value to the property while maximizing space and creating a private deck for exclusive beachfront entertaining.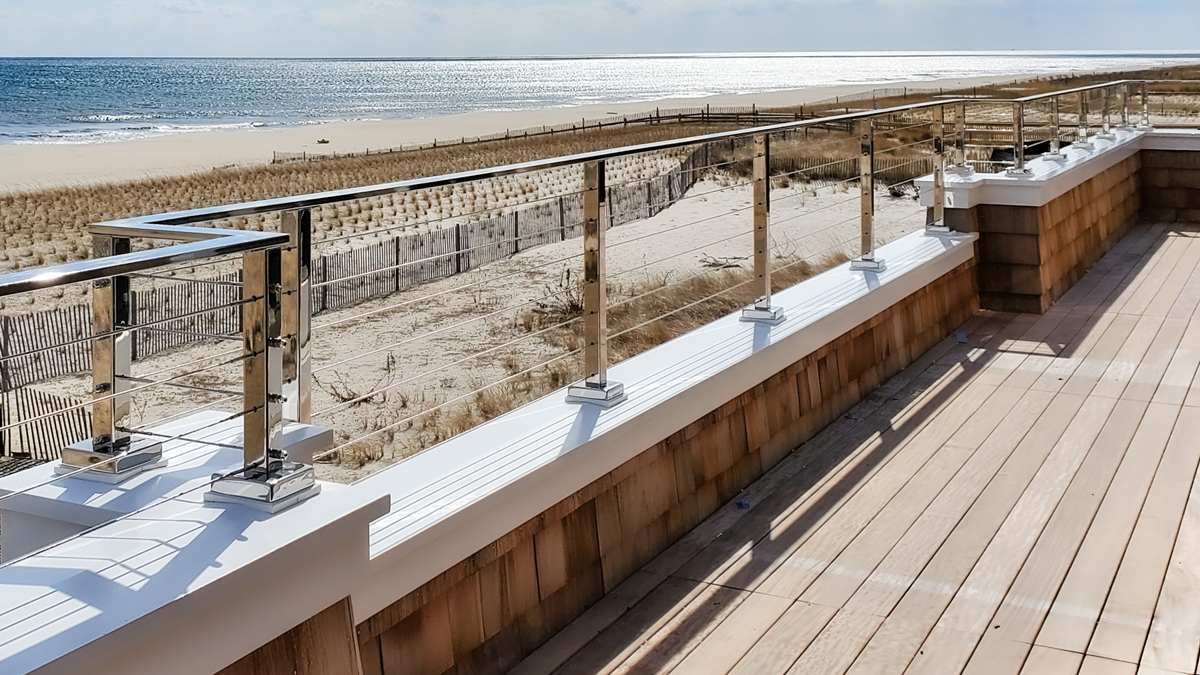 The mirror finish on the posts and optional base plate covers enhances the splendor of the railing system. The 1/8 inch stainless steel cable is almost invisible as it blends into the outstanding view.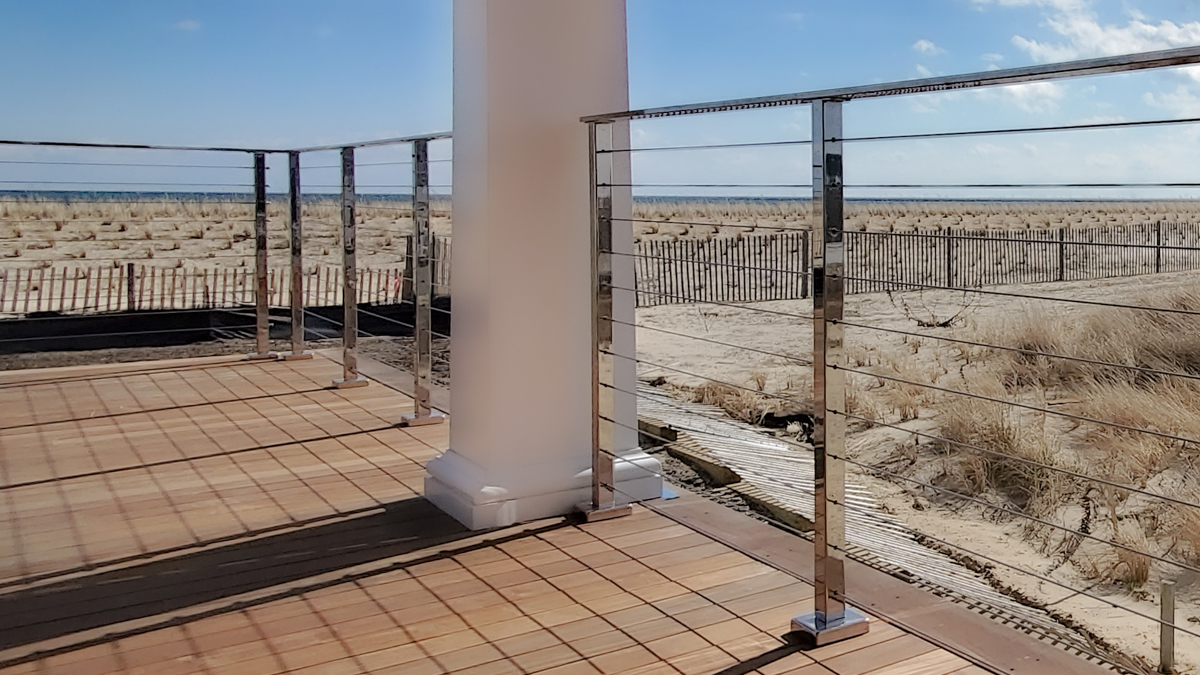 With appropriate care and maintenance, marine-grade 316 stainless steel railing systems will offer the best corrosion resistance and are ideal for coastal locations. This stunning beach house owner chose a custom stainless steel handrail, which will also stand up to salty ocean winds and coastal corrosion.
Vertical Cable Railing System With a Mirror Finish
On the first floor, the elegant juliet balcony with thin vertical cables preserves the incredible ocean view from inside the property. From the outside, the balcony adds a high-end luxury feature, complementing the building's beautiful aesthetic.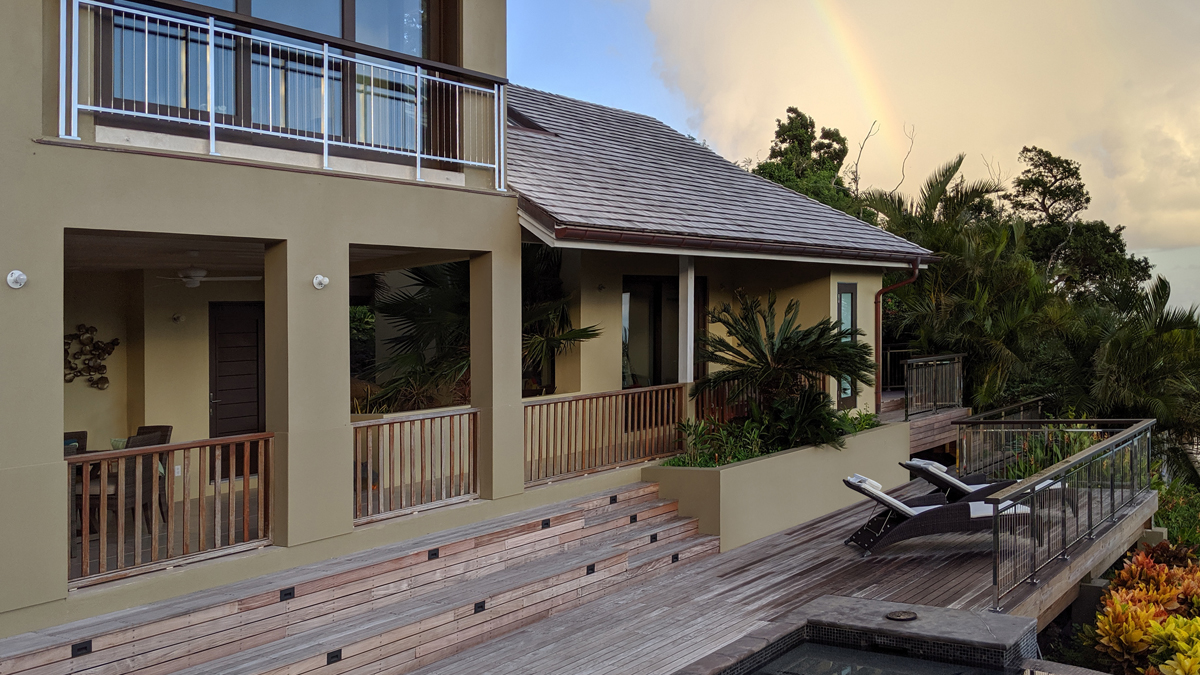 The above image features two different railing types, cable railing, and the traditional wooden style. The Rainier railing with the mirror finish offers a distinctive modern look that opens up the view. In contrast, the traditional wooden spindled look provides a cozy appearance that encloses the covered deck creating a private space that feels more intimate and enclosed.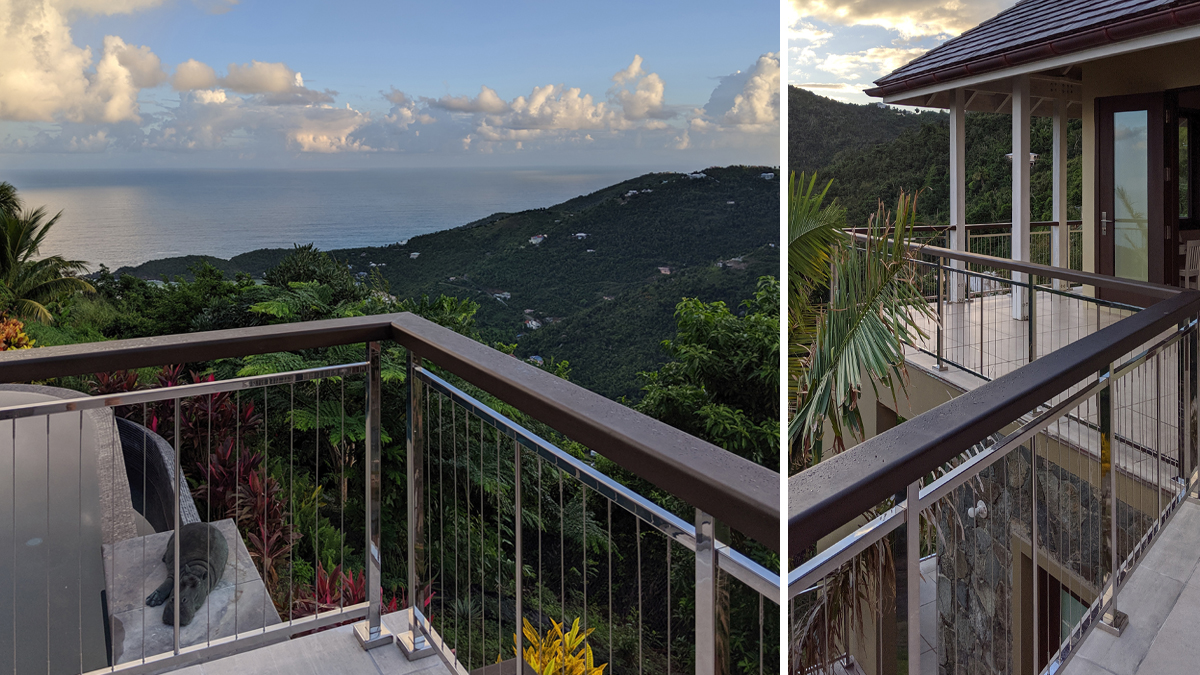 Decorative vertical railings add splendor to the breathtaking views from this exceptional British Virgin Islands home. The wooden top rail has been locally sourced and matches perfectly with the door and window frames. It's not uncommon for contractors and architects to struggle with deadlines due to a skilled labor shortage. AGS prefabricated railing systems are the ideal solution as the welding, grinding, and finishing are all completed in our factory based in Bainbridge Island, WA. No need for onsite cutting, welding, or field modifications.
Mirror finish railing systems are available with AGS' reduced stem option (brushed finish shown above). Trees surround the beautiful deck, the vertical cable railing aligns with the natural lines of the treescape, blending seamlessly into the background. The base of the post is anchored to the deck using lag screws. Optional base plate covers are available if desired.
Dressed to impress, AGS'
C

learview

®
railing systems with mirror finish are an exceptional product that will grace any high-end setting. Custom luxury railing systems provide the quality and look that creates a dream home.