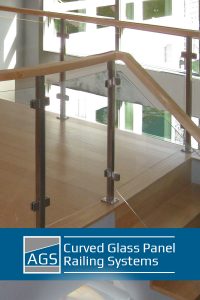 For a fully customized look, Glacier railing systems can be paired with a wide array of top rail options. The featured gallery displays how the stylish top rail perfectly matches the elegant wood flooring, delivering a smart design alternative that is not just elegant but also cohesive.

One-piece stainless steel posts are available in a variety of finishes. Popular with homeowners, brushed stainless steel tones provide a neutral color scheme, which blends seamlessly with existing color choices.

Glass infill panels are ideal for allowing light to flow through the interior of the home, creating an airy, spacious feel to the dwelling. Custom infill panels and posts provide a perfect railing solution when contractors are dealing with unique architectural features.

Prefabricated (built off-site) railing systems are an excellent option for home remodels as the shortened installation time lessens disruption to the daily lives of the homeowners.
< Portfolio Collection