Olympus – Horizontal Bar Railing
An industry first, an inline horizontal bar railing system that requires no welding or cutting!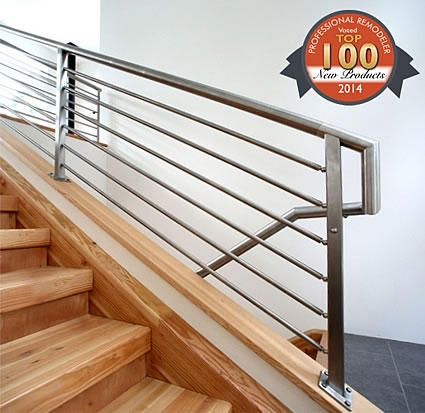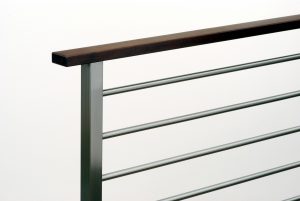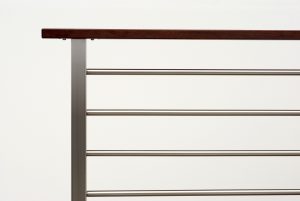 Our Newest Product!!!
Until now, installing horizontal bar railings in your home or office required onsite welding and fabrication. The real trick, however, was the quality of the onsite "finishing" of those welds. Our newest railing system changes all that! It is a component-based horizontal bar rail system that is fabricated in its entirety at our factory. We help you design the system; we create all the installation drawings and we do the welding, fabricating and Yes, the finishing. Installation is quick and easy – requiring a few simple hand tools.

---
Voted into the TOP 100 new products for 2014 in Professional Remodeler Magazine
---
Specifications
• Made in the USA from A316 or A304 Stainless Steel. • Available in 36" and 42" with residential or commercial configurations. • Option to Powder Coat in many colors. • Perfect for indoor or outdoor applications!
• Mounting Options (see detail):
• Available in the following Top Rail styles: