Three Options…You decide how much work you want to do!
Note: AGS will modify standard fittings to accommodate sections of railing along stairs or ramps. The custom-angled fittings ensure cables run laterally to the slope of the stairs.Beveled Washers are another means of addressing stairs. Used on the fitting against the post, they too ensure cables and staircase pitch are parallel. No custom modifications necessary!
Cables are sent in 100′ lengths. Fittings, hex nuts and acorn nuts are bagged separately.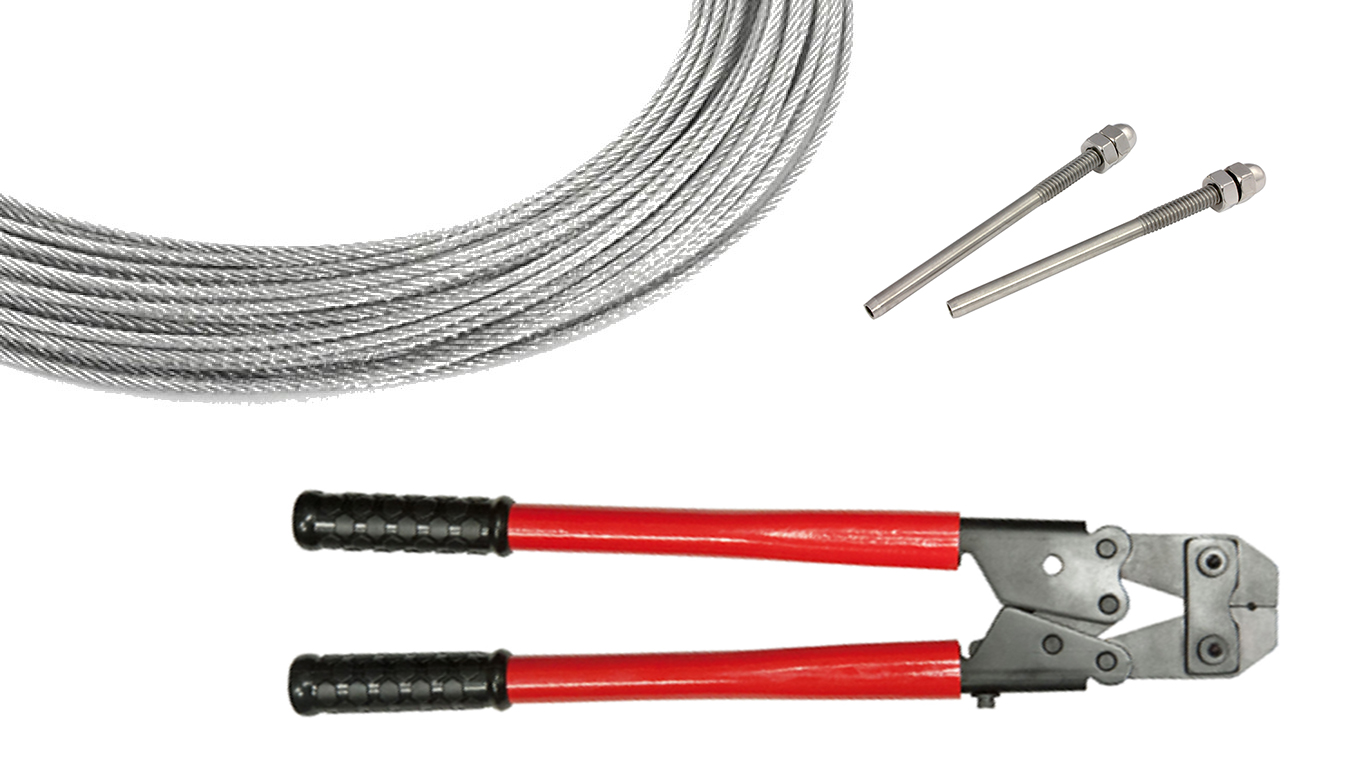 | Feature | Benefit |
| --- | --- |
| Minimal handling by AGS | Most cost-effective in terms of dollars |
| Individually packaged 100′ rolls of cable | Manageable lengths that can easily be cut to required size |
Cables are pre-cut to specification with a factory-swaged fitting attached at one end. Trim any excess cable to exact length and hand-swage the second fitting onto the cable end.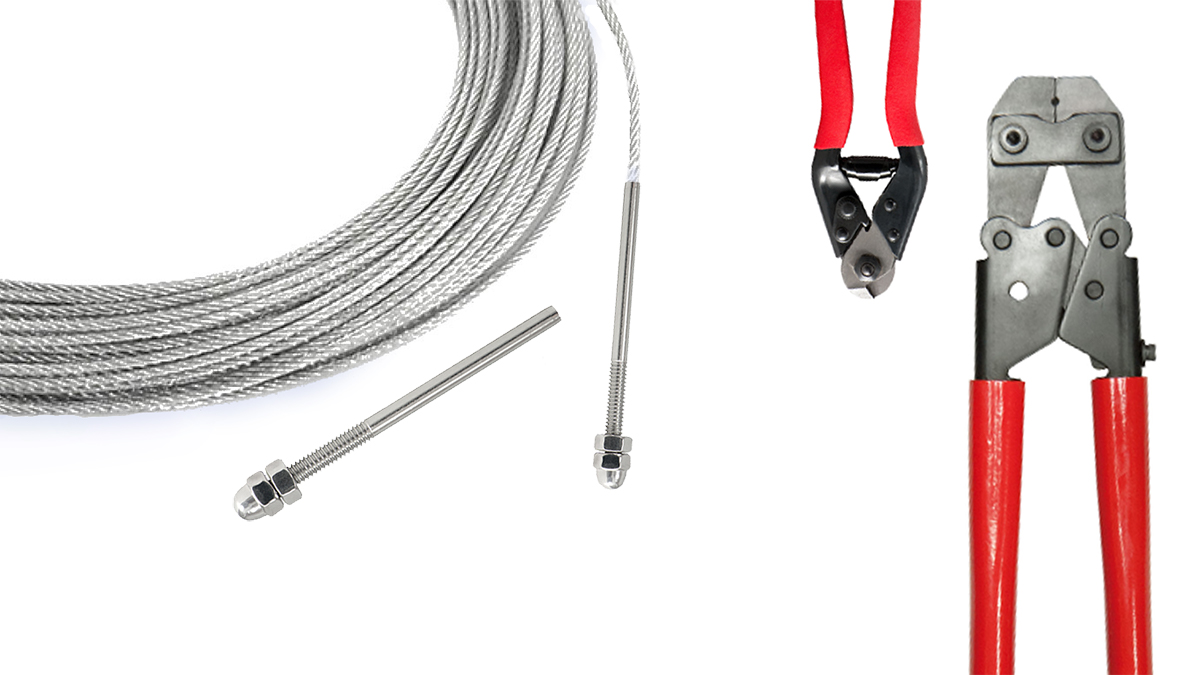 | Feature | Benefit |
| --- | --- |
| Assemblies are bagged and labeled according to where they go | Easy to sort and layout |
| Cable is Pre-cut, just a bit longer than necessary | Easier to handle than 100′ roll and allows for on-site variations in dims |
| One fitting attached by AGs | Reduces your hand swaging by 50% |

Cable assemblies are shipped cut to length with both fittings attached.
Note: Any cable runs using factory-angled stair fittings, in place of beveled washers, are prepared as Option 2 (the bent fittings cannot pass through intermediate stair posts). Minor hand-swaging will be required for these sections, complimentary use of AGS Cutter/AGS Crimping tools is included where applicable.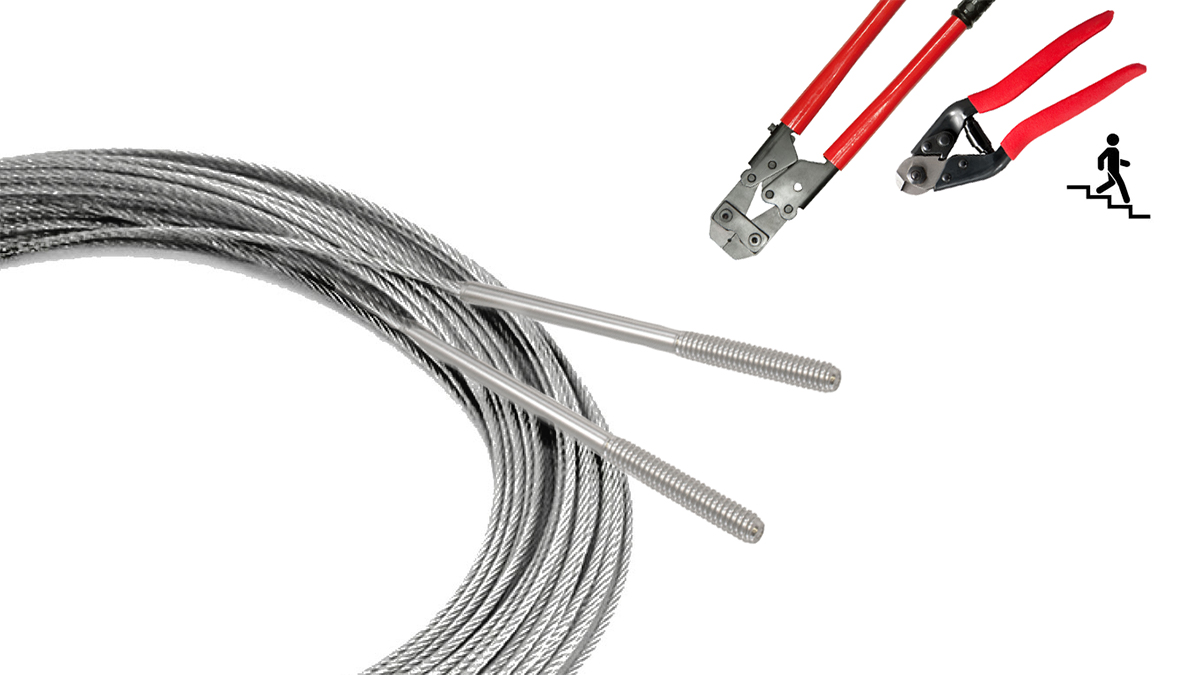 Feature
Benefit
Assemblies are bagged and labeled according to where they go with both fittings attached
Easy to sort and layout, no on-site assembly
Assemblies are ready to install
Minimal time needed for installation
Two fittings attached by AGS
Eliminates on-site cutting, trimming or hand-swaging*
No purchase or rental of installation tools (Cutter/Crimper) necessary.**
* Minimal assembly required for stair sections with modified (bent) standard fittings
** Complimentary tool use is included for stair sections with modified (bent) fittings requiring hand-swaging

How To Swage (Crimp) Fittings by Hand and Trim Cable to Length: