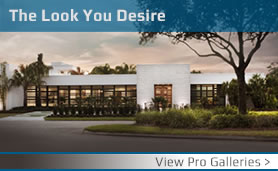 Modern, Contemporary or updated Traditional—see how AGS' line of stainless steel railing systems delivers on your vision.
View Pro Galleries…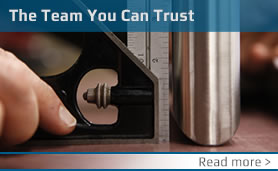 Pro Client Testimonial:
"Durability is Green" and it is important for me to provide my customers products that will last. As an outdoor living professional with over 30 years experience in custom residential construction I pride myself on evaluating and providing my clients…
Read more…
We've got you covered:
a decade specializing in fabricating off-site stainless steel railing systems and another 20 years prior to that building and installing bronze, stainless and…
Learn more…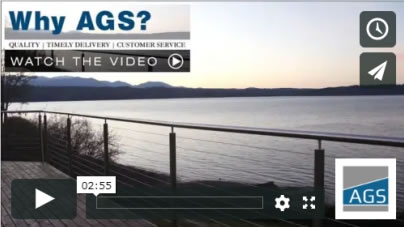 Case Studies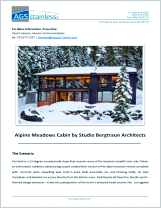 Alpine Meadows Cabin
Studio Bergtraun Architects
Architectural Record Magazine's January 2017 "House of the Month"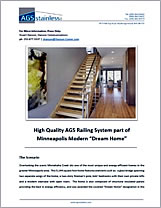 Minneapolis Modern
Sustainable 9 Design + Build
Custom stainless rails seamlessly integrate interior and exterior spaces in Parade of Homes Masterpiece!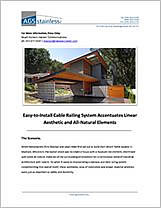 MidWest Masterpiece
Bruns Architecture
Easy-to-Install Cable Railing System Accentuates Linear Aesthetic and All-Natural Elements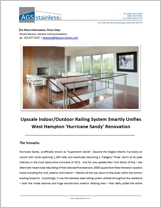 West Hampton Family Home
William Petrone Architects
Upscale Indoor/Outdoor Railing System Smartly Unifies West Hampton 'Hurricane Sandy' Renovation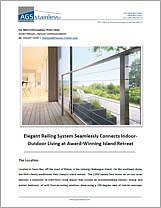 2014 AIA-Maine Award Winner
Carol A. Wilson Architect
Elegant Railing System Seamlessly Connects Indoor/Outdoor Living at Award-Winning Island Retreat