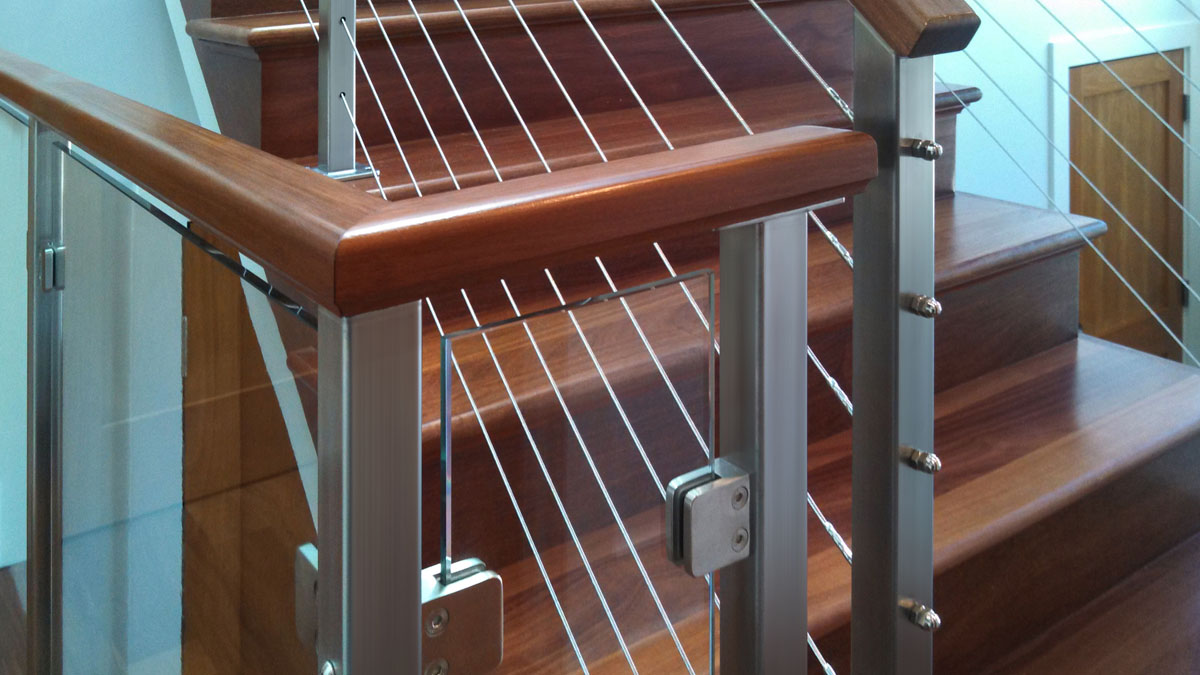 Are you searching for a railing system with the wow factor? Architects, builders, and contractors working in the construction industry are always on the look-out for new and exciting ideas to deliver high-end custom results to their clients. Here, we showcase three building projects where the stainless steel railing system consists of two different railing infill materials. Each project also features a different top rail, demonstrating how easy it is to create an aesthetic that's ideal for your client.
Glacier Glass Infill Panels, Match Beautifully with Rainier Cable Railing
Combining the glass and cable infill in one railing project makes an architectural feature of this railing system. The wood flat top rail has been carefully sourced (not provided by AGS) to match the warm tones of the inlaid wood floor.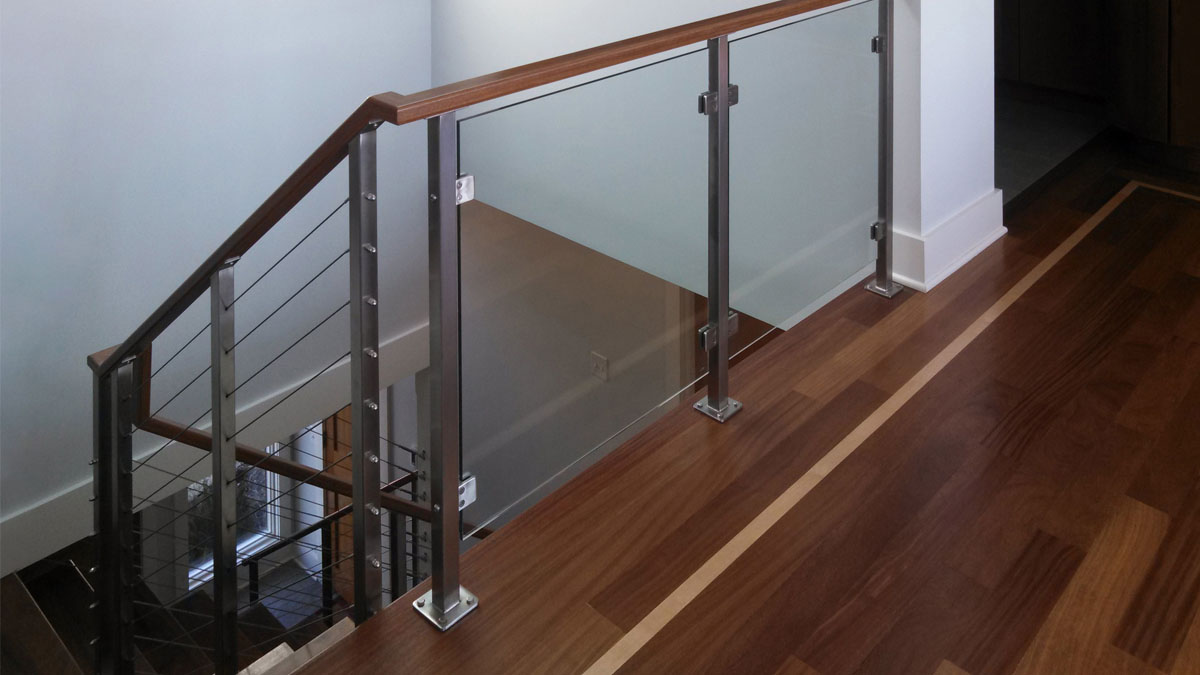 Glacier glass panel infill and cable railing allow natural light to flow through the home, creating a feeling of openness and space. If you are looking for something a little bit unusual, you might also consider using vertical cable infill or a powder coat finish.
Rainier Cable Railing Paired with Glacier Mesh Panel Infill
Mesh panels not only look great, but they can also be an effective means of using your railing system to create a safe enclosure for pets and little ones. If you have a rambunctious pooch, you might consider choosing mesh infill and adding a gate to your railing system.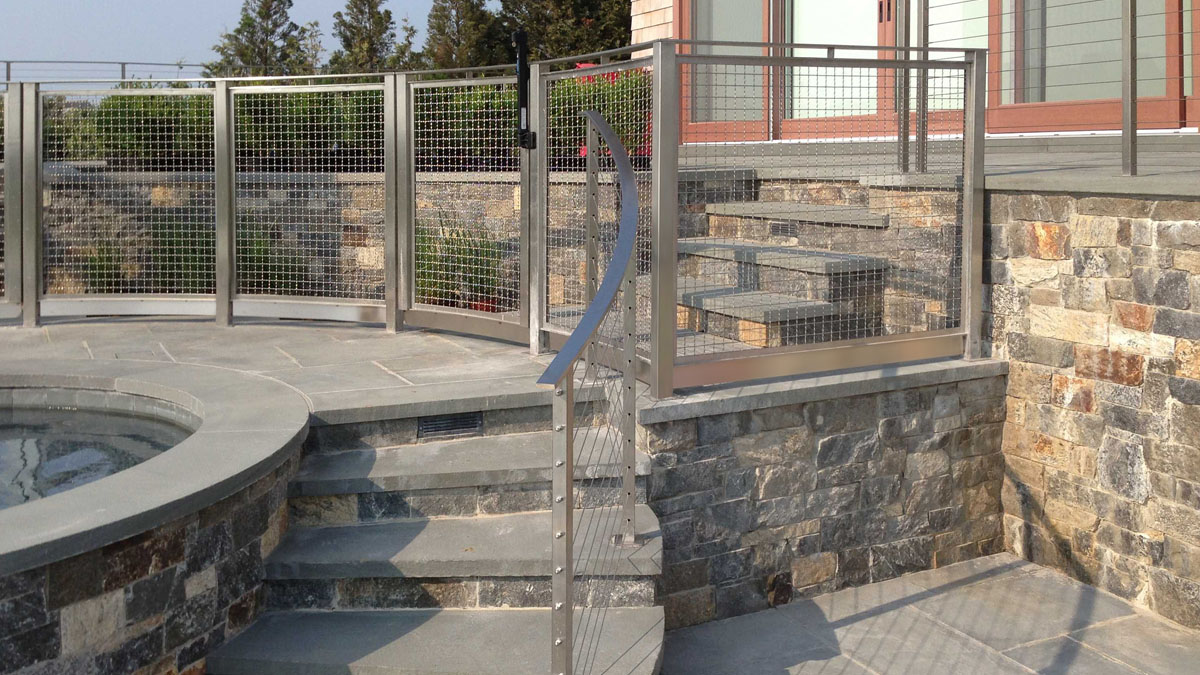 Decorative mesh panel infill is available in several stylish designs. The Glacier railing system is designed to be versatile, and infill options are varied. Popular options include glass and decorative mesh.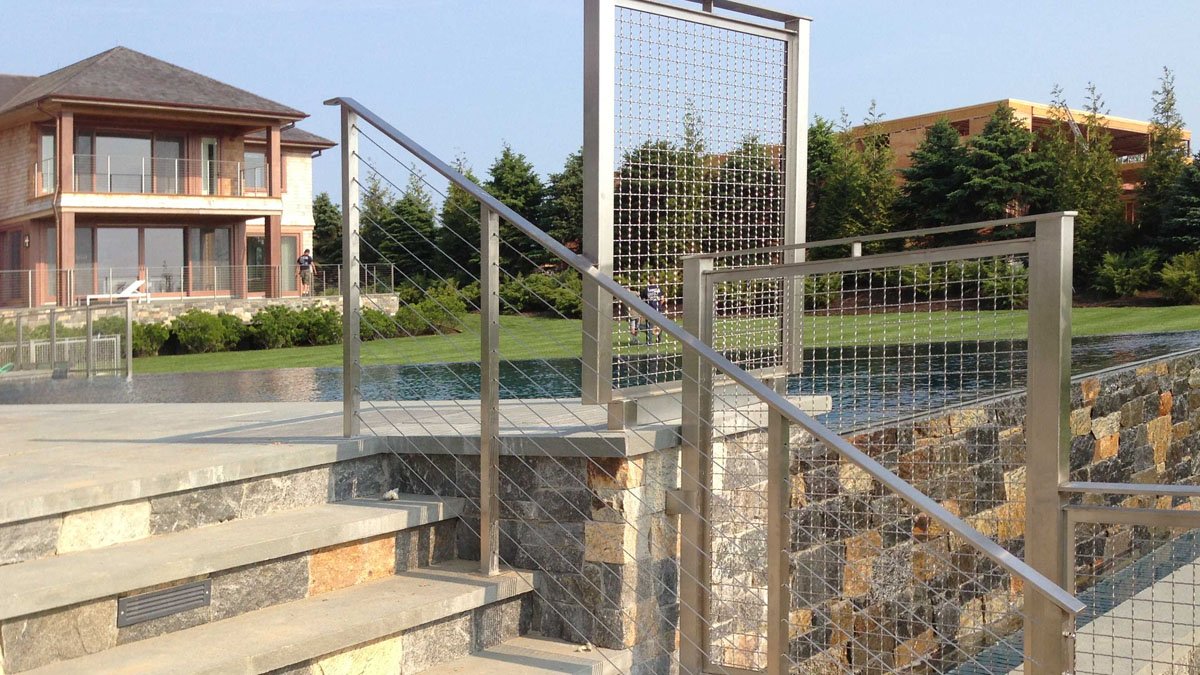 This house features the Rainier cable railing system on the deck, balcony, and around the pool. The cable railing system is specifically designed to minimize obstruction to the view. As you look at the house, you can see how inobtrusive the railing system is. The stainless steel flat top rail is just half an inch thick, in comparison to other top rails, it's barely visible and almost blends into the background.
Glacier Wood Infill and Rainier Cable Railing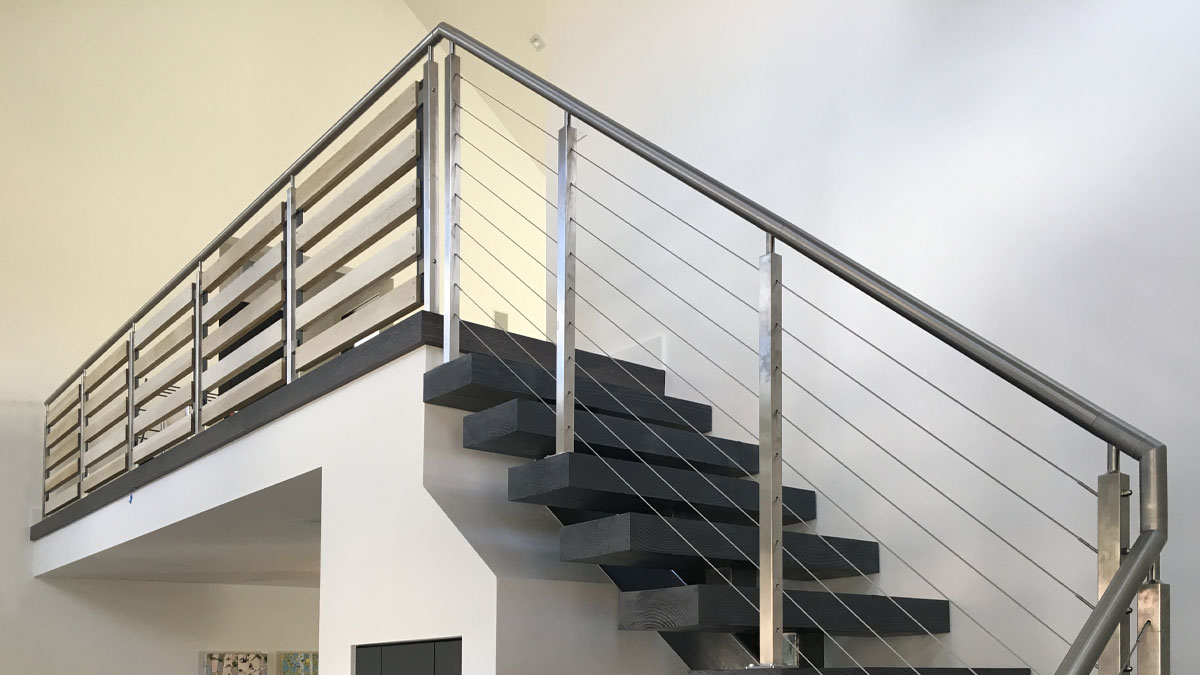 This homeowner opted for wood infill and cable railing on the stairs. The combination of materials, color, and texture, gives the home a high-end modern look. This railing system features a round top rail. A popular choice because of its visual appeal and excellent grip. At the top of the posts, this install includes stem reducers, another available option.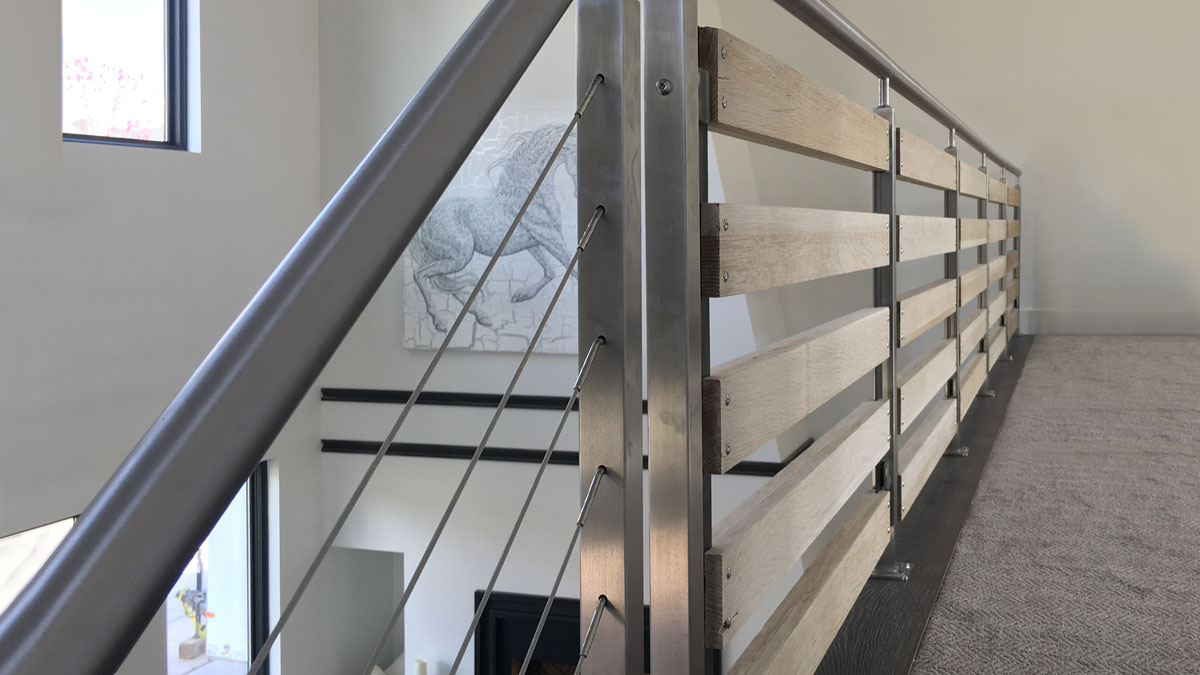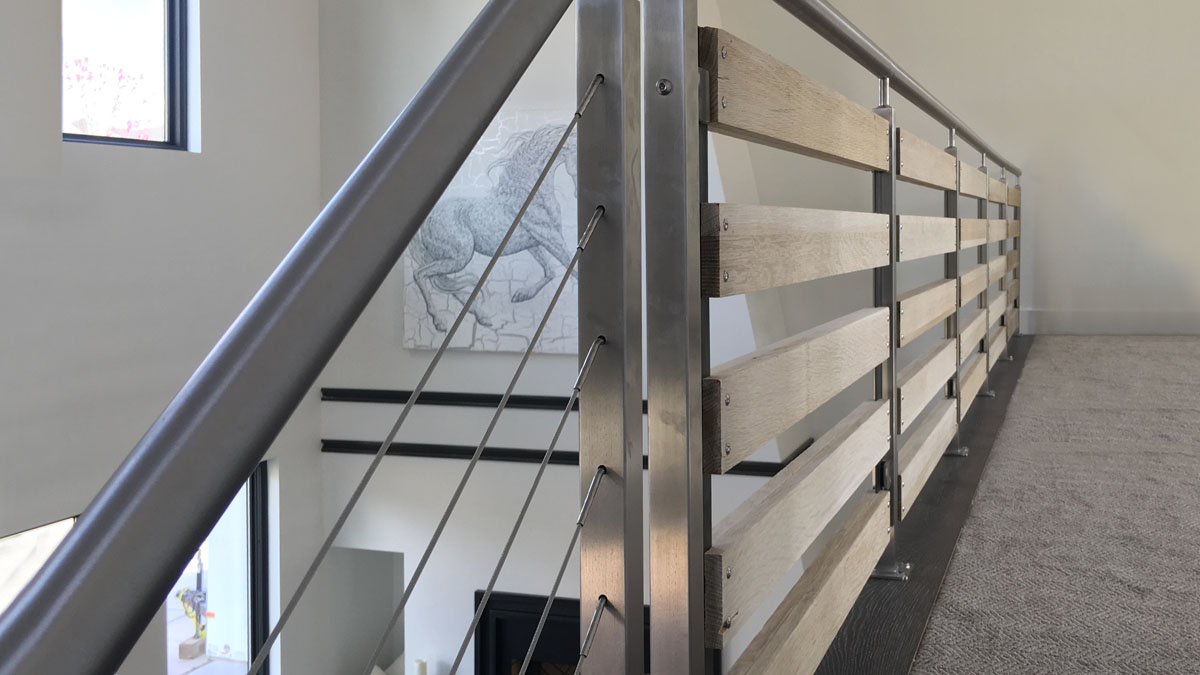 These three designs illustrate how the railing system creates a beautiful aesthetic that will set your project apart from the rest. Choose your infill, top rail, and finish to create your clients' dream home.