When remodeling a railing system, deck, or home, many people want to create a unique aesthetic that reflects who they are. But what happens when two individuals have different ideas and both want to have input? Whether you are combining midcentury modern with rustic or two types of railing infill, following a few established design principles will make it easy to achieve a distinctive yet cohesive look that will create a high-end appeal for your remodeling project.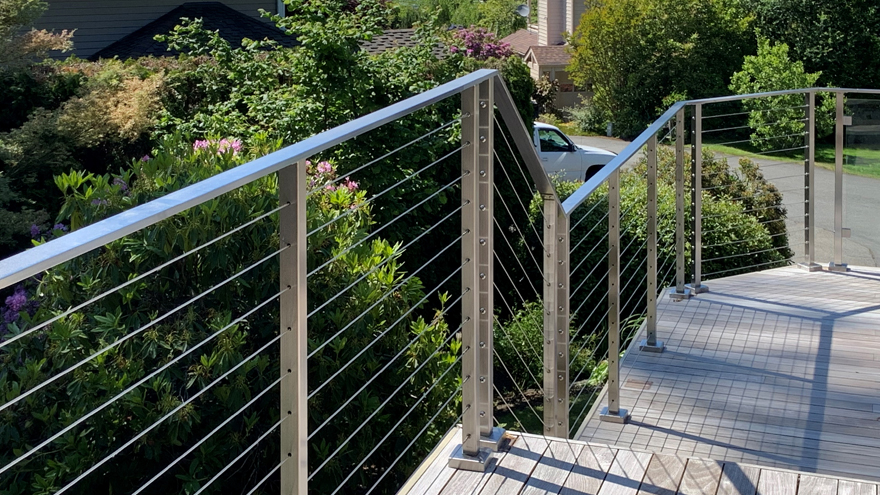 Elegant base plate covers on top mount railing posts look sleek and modern.
How do you combine two different railing infill styles to create a signature look for your railing system?
Tips From AGS Railing Design Experts Include:
Use repetition of texture and materials to create a visual link that pulls together the overall look and establishes a commonality between the different railing design elements.

Professional designers will employ the 80/20 rule. That's the idea of creating a dominant style and secondary style. Provided the overall design has a unity or cohesive look (80%), implementing changes or accents to add interest (20%) works well.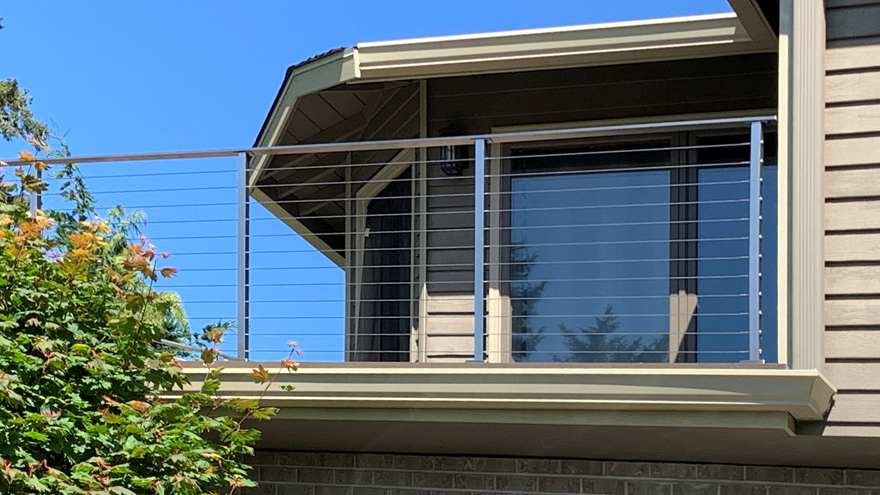 The Rainier cable railing system with a flat stainless steel handrail looks beautiful.
The homeowners of this stunning deck railing system applied the above principles to their railing system design. They installed Rainier stainless steel cable railing at the front and side of their home and a Glacier glass panel railing system at the back. The two different railing systems look beautiful together because they share these features:
The cable railing and glass panel railing system both feature slim stainless steel railing posts.
Both railing systems have elegant flat handrails.
The Glacier and Rainer both feature top mount railing posts.
Both railing systems have base plate covers.
The common elements visually bind the railing system design together, making it evident that the railing infill's change is intentional and an attractive design accent.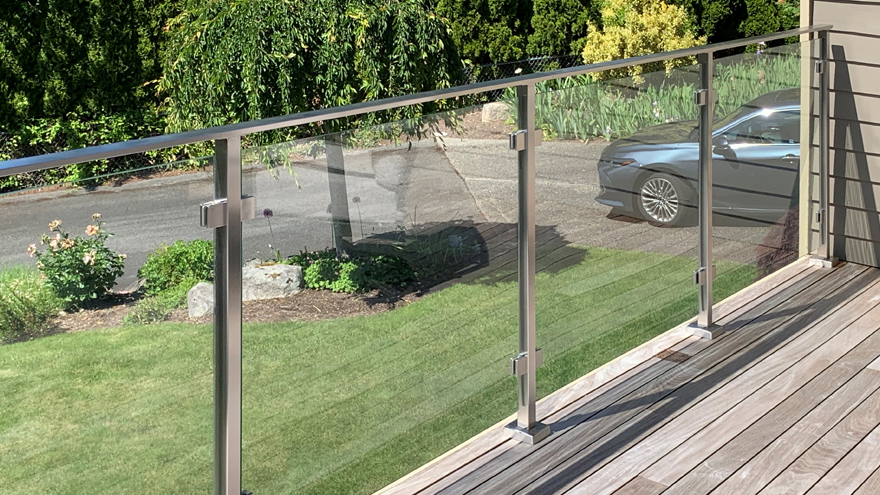 Glass panel railing systems act as a windbreak and look beautiful.
Why does blending railing infill on a custom AGS railing system work? In both instances, the railing infill materials are sympathetic to the overall railing design, and it's a change that adds interest. Both railing systems have similar clean, simple lines and a modern look.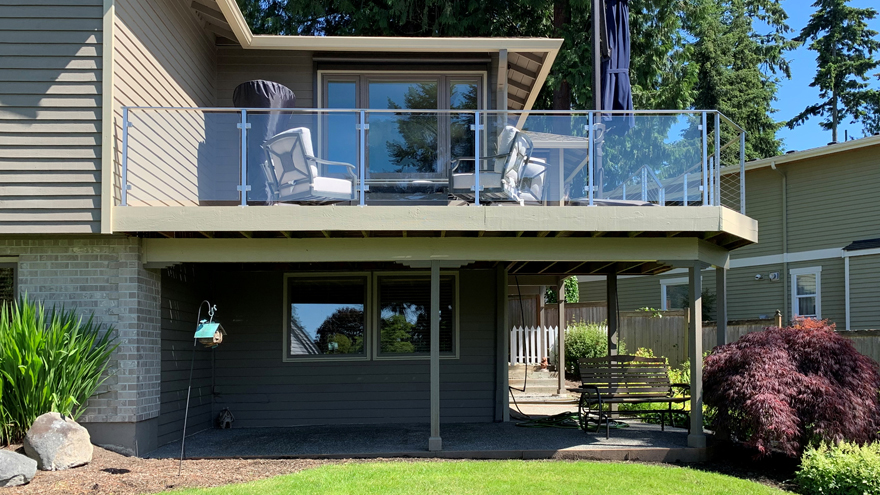 The homeowners installed the glass panel railing system to maximize the water view from the upper deck. The right side of the picture shows where the two railing infill styles join.
AGS railing designers specialize in creating custom railing systems. We aim to help you succeed in your goals and achieve the best outcome possible for YOU and your railing project.
Click here to read more about Mixed Infill Railing Systems
< Portfolio Collection