Few architectural features provide unmatched luxury, like a double-height ceiling. Soaring open space and striking natural light create a beautiful interior perfect for a high-end custom home. A stair rod railing complements the room and exudes an enviable elegance far exceeding many other types of railing design.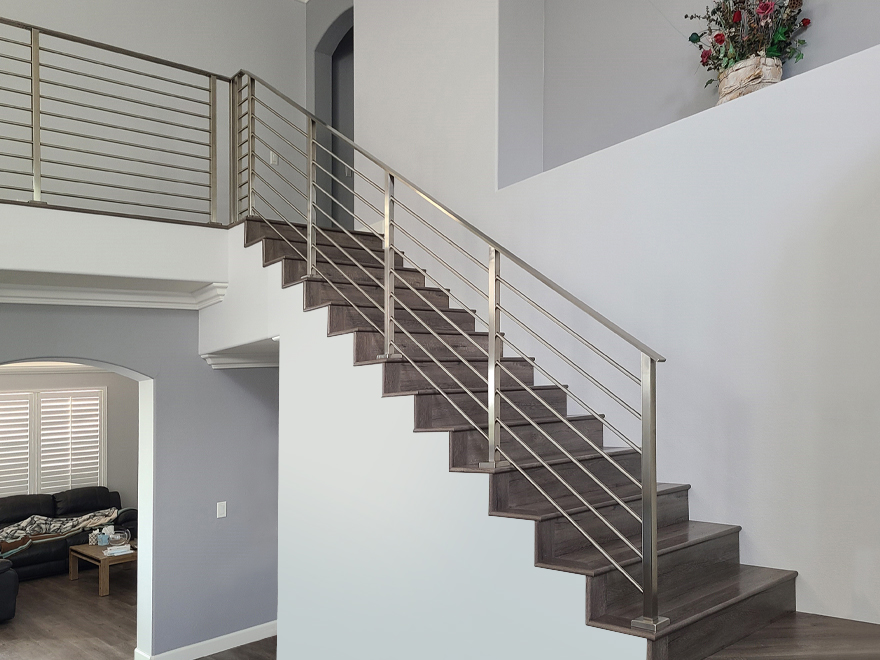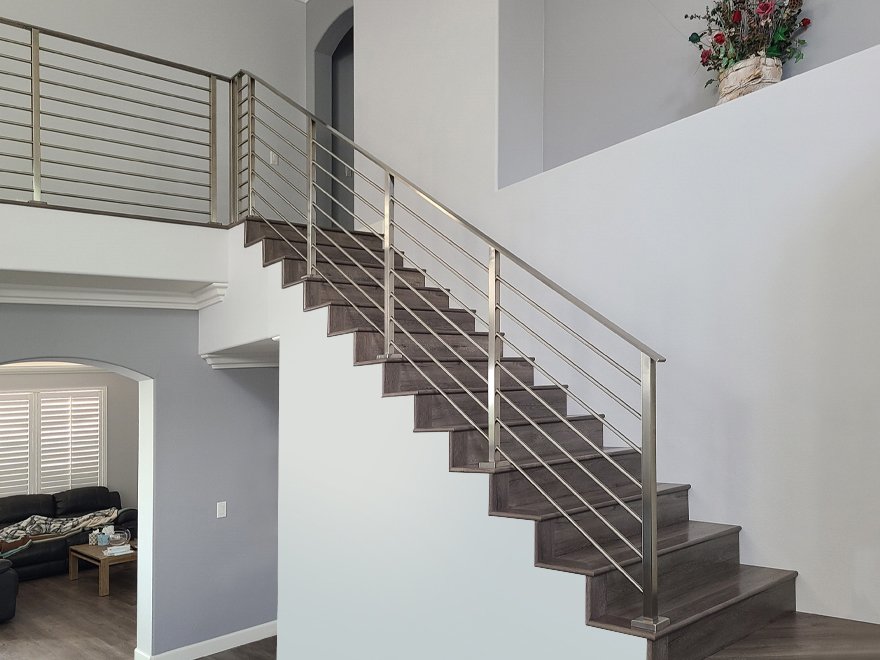 A stunning rod stair railing system delivers an attractive ornamental appeal to the home's interior. The outstanding quality and construction of the stainless handrail look and feel top-notch as it glides through the hand.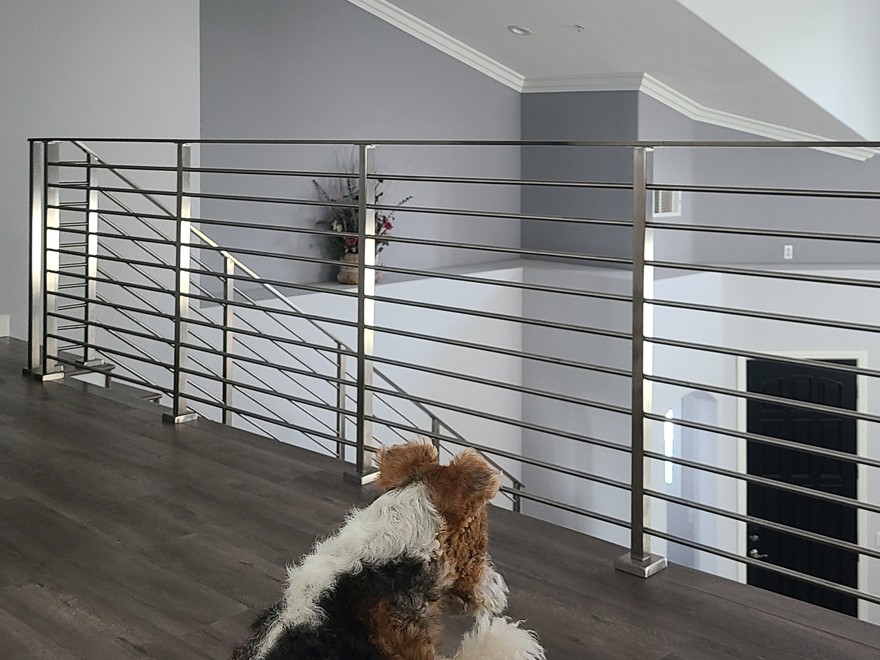 The custom stair railing design lends visual impact to the San Clemente home in California. Selecting a modern metal railing system provides the highly sought-after look architects and custom home builders require to cement their professional reputations and make their work stand out.
To discover more about custom rod railing installations, please visit the following pages: