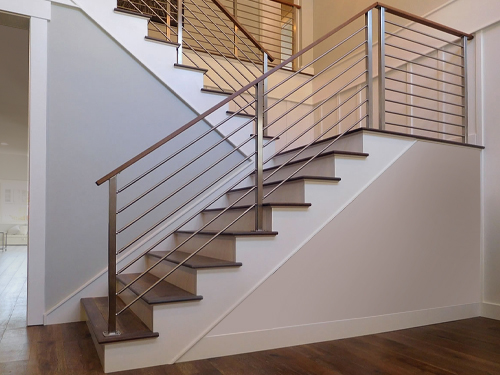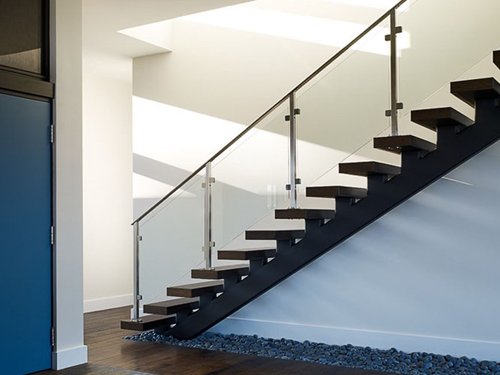 Rainier – Stair Railing With Cable Infill
Rainier stair cable rail is exceptionally versatile and complements any setting. To elevate the look of your stairway, choose your desired finish and pair it with a custom stair handrail. Browse our gallery to see stair railing design trends and find a look you love!
Olympus – Stair Railing With Bar Infill
Olympus horizontal bar railing and vertical bar railing systems meet all building code requirements for stairs. Many of our stair gallery photos feature stair handrail extensions and handrail/guardrail as required for commercial stair railing installations. Whether you are a homeowner or a building pro, the AGS team is here to help and will be on hand to answer all your technical questions and offer award-winning customer service throughout the entire installation.
Glacier – Stair Railing With Glass Panel or Mixed Infill
Glacier glass panel stair railing has a luxurious look that is unmatched for elegance. For a one-of-a-kind distinctive stair railing style, consider this top railing tip: as the railing system transitions from one area to another, think about the railing system's look and feel and what type of aesthetic best suits each site. It might be that a mixed railing infill will give you the high-end, one-off appeal that makes you and your railing project stand out. AGS railing systems are fully customizable, giving you everything you need to create a style like no other.
You May Also Enjoy
To learn everything you need to know about stair railing, please visit: