A Review of Leading Economic Forecast Information for 2021
Kermit Baker, PhD. Chief Economist, AIA
Dated, April 22, 2021: https://aiau.aia.org/courses/economic-update-april-2021.
The presentation is free of charge, but you must setup an account with AIA to access the content.
(Image 1)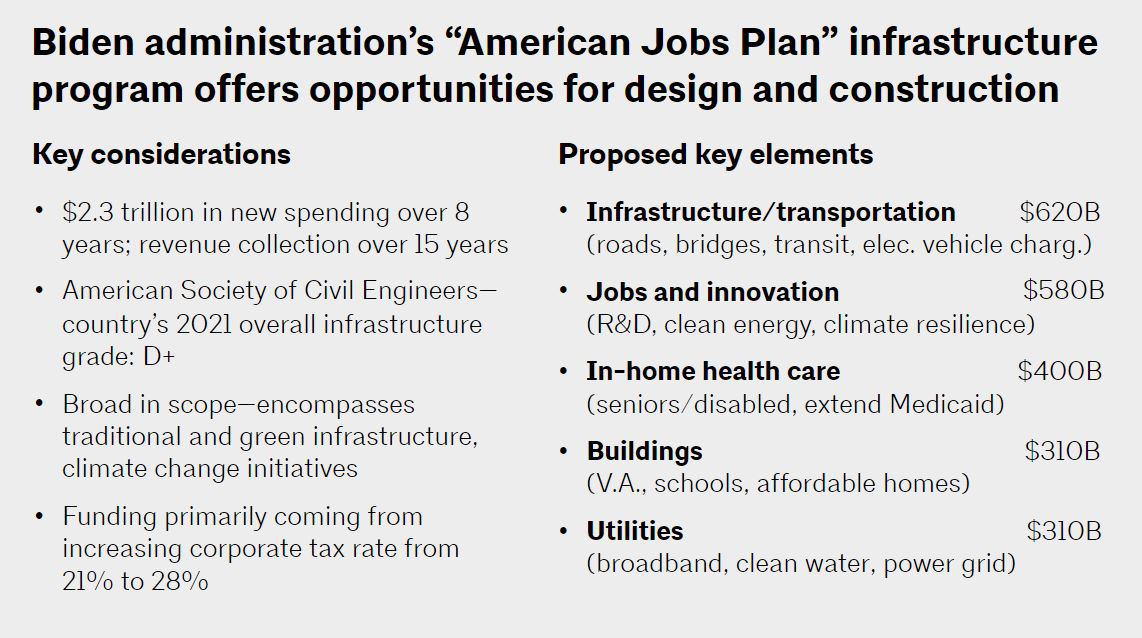 $5 Trillion in total authorized stimulus funding since 2020.
There were 3 stimulus payments, March 2020, December 2020 and March 2021. With each subsequent payment, the amount spent declined and the amount saved increased.
(Image 2)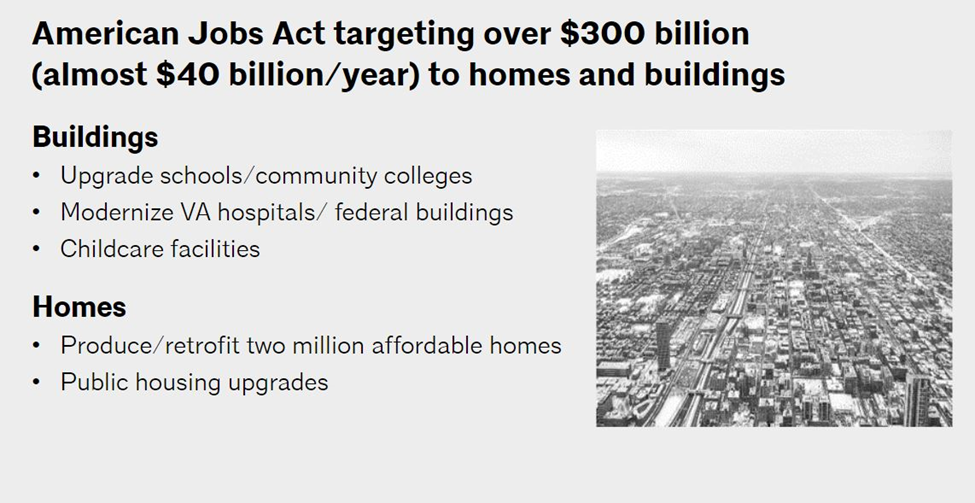 American Jobs Plan – Infrastructure Program - 5 Key areas (see slide pic)
What does this mean to the AEC world? $300 Billion for homes and buildings over 8 years ($40 Billion per year) equaling a 3% - 4% overall increase in construction spending. See slide
(Image 3)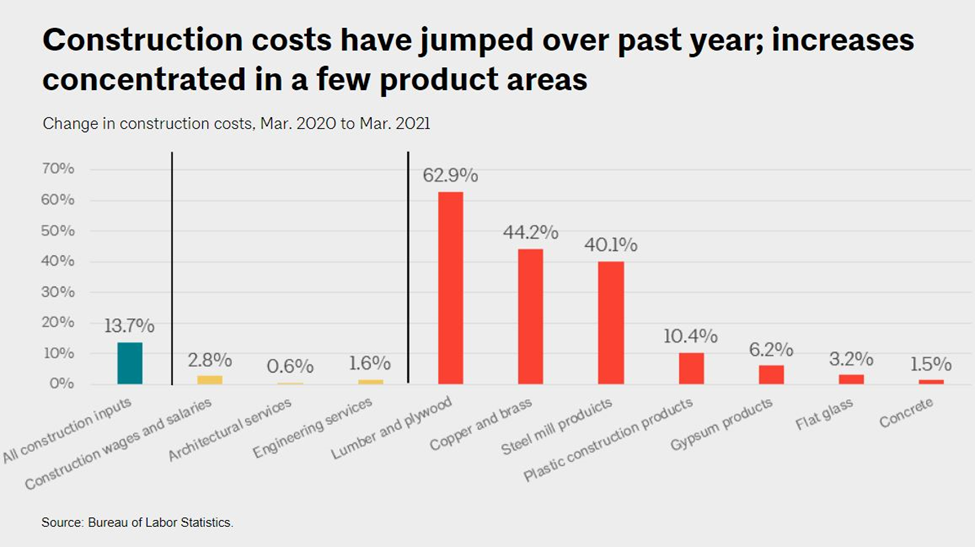 Construction costs have increased primarily in Lumber & Plywood and Metals (Lumber 63%, Copper & Brass 44% and Steel 40%) see slide
Architectural Firms Billings are up and new contracts are outpacing completed work leading to an increase in project backlogs during the 1stQ of 2021.
(Image 4)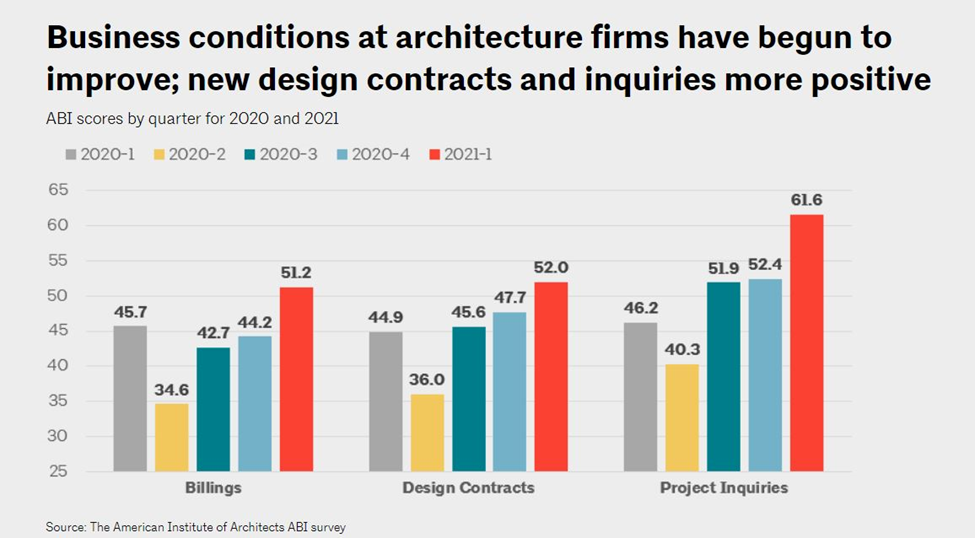 Design Contracts and Project Inquiries both increased in the 1stQ of 2021. Since these are leading indicators of growth, Billings should continue to increase this year.
Billings at Commercial Industrial Firms have turned positive territory in the 1stQ.
Firms in the South & the Midwest are leading firms in the Northeast and West in showing growth in Billings during the 1stQ of 2021.
About 50% of firm report headcount similar to before the pandemic. Overall headcount is down 2% nationwide.