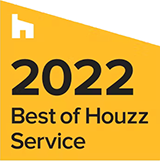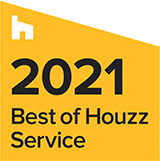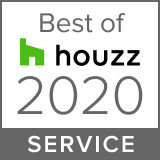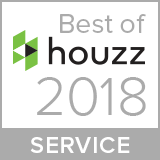 AGS Stainless was honored to receive the Best of Houzz 2022 Service award on February 3, 2022. This award is based on providing the highest level of client satisfaction to the Houzz community. Awards in previous years included the Best of Houzz 2021 Service award, Best of Houzz 2020 Service award, Best of Houzz 2018 Service award, and the Best of Houzz 2016 Service award. Houzz is the leading platform for home remodeling and design, providing people with everything they need to improve their homes from start to finish. From decorating a small room to building a custom home and everything in between, Houzz connects millions of homeowners, home design enthusiasts and home improvement professionals across the country and around the world. With the largest residential design database in the world and a vibrant community empowered by technology, Houzz is the easiest way for people to find inspiration, get advice, buy products and hire professionals they need to help turn their ideas into reality.
What Our Customers Are Saying
AGS Stainless is grateful to the Houzz community and all of the customers who provided five-star reviews. Please review AGS Stainless on Houzz to share your experience.

"I've been very impressed with your customer service. In fact, if I had another stainless steel railing to do, I would not think twice about using AGS Stainless. It was fantastic from start to finish. The service that AGS Stainless gave us was second to none." -Jason Herkes, Executive Vice President at Texas Industrial Glass.

"The design and ordering process was very straightforward. The AGS team is very helpful in providing shop drawings and answering any railing related questions." -Di George, Homeowner and Houzz Member"

"AGS has a really great process that allowed them to fabricate a beautiful handrail system, custom-designed for my home. The nice people here made it so easy and quick! By sending a few pics and taking a few predetermined measurements for their CAD draftsmen, they built handrails and banisters that fit perfectly! At first, I was doubtful, but it fit my stairway flawlessly and support throughout the process is very good. The whole process is impressive. And I am enjoying the results. This design system is clearly the work of young, tech savvy people!" -Dean D, Homeowner and Houzz Member.

"AGS was so helpful throughout the entire process. Once we had the measurements, they were very quick about getting the rails fabricated. AGS staff were responsive and treated me well despite this being a relatively small residential job. Getting a contractor to quote and install anything of small value in Seattle is tough these days, likely because of the hot real estate market. After some false starts, I decided I would get rails fabricated and install them myself. I visited AGS on Bainbridge Island with my wife. After seeing their process, samples, and fabrication plant, we ordered railings for two flights of outdoor steps. AGS guided me through the process of measuring and accepted my custom design of two lower 5/8" rails. Installation is not for the faint of heart with proper anchor hole depth and alignment, and then leveling the columns in multiple directions being the biggest challenges. It is a two person job and helpful if both have a little DIY construction experience. Definitely worth the trouble though." -P. Melin, Homeowner and Houzz Member
Company Description
AGS Stainless
designs and manufactures prefabricated stainless steel railing systems under the
C

learview

®
brand, which include
Rainier
cable railing systems,
Glacier
panel railing systems,
Olympus
rod railing systems, and
Cascadia
railing systems. Schedule a
FREE DESIGN CONSULTATION
to get started.