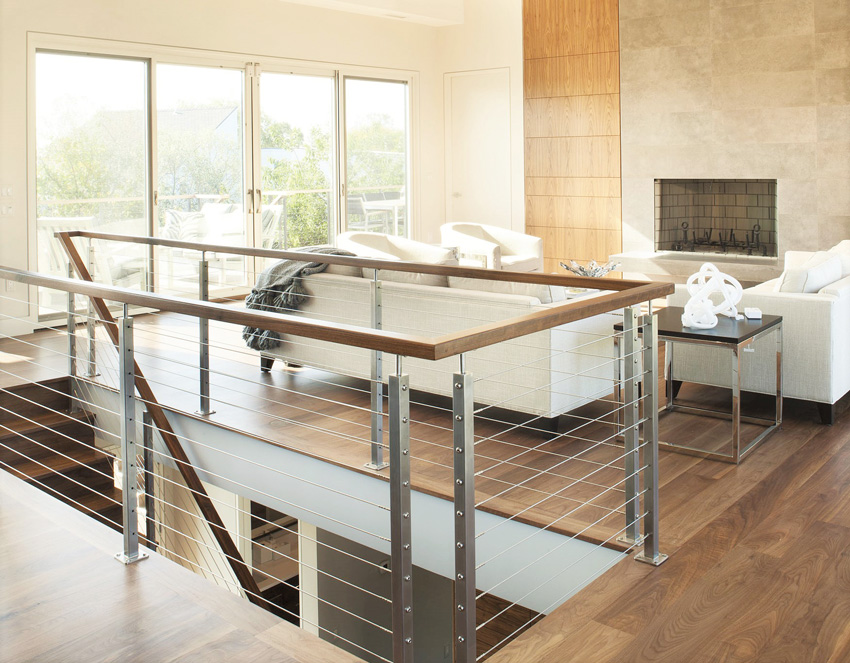 "Hurricane Sandy" Renovation unified with Cable Railing
Hurricane Sandy, unofficially known as "Superstorm Sandy", became the largest Atlantic hurricane on record with winds spanning 1,100 miles and eventually becoming a Category Three storm at its peak intensity in the most destructive hurricane of 2012. And for one upstate New York family of five – the aftermath meant total rebuilding of their beloved five bedroom, 5000 square foot West Hampton vacation home including the roof, exterior and interior – literally all the way down to the studs within the home's existing footprint.
Surprisingly, it was the stainless steel railing system utilized throughout the residence – both the inside stairway and huge second?story exterior decking area – that really pulled the entire project together into a unified collection of living spaces…all while keeping an strict eye on their overall budget.
Read in Entirety – West Hampton Home "Hurricane Sandy" Renovation unified with Cable Railing – CASE STUDY