We love hearing from our Customers! It's not everyday that you can please your construction crew, impress your clients and save time and money doing it. Take a look at this customer review we received from an Alaskan builder who did just that.
It's been a little bit of a wild winter for us up here in Juneau Alaska. Now that things are looking more spring-like we installed the powder coated rail that you sent us. I had a crew install it that had never done it before. They loved it! Not only are they still raving about the quality of welds and machining. They love the Ingenuity of the splice plates and were impressed by the overall quality. Best thing for me they were able to install the whole railing in one day and the client is very happy. I know stainless steel is expensive but when installs go like that it's very easy to convince the client that it was worth investing their money in the material and saving in labor cost. Not to mention in this climate we know it will last infinitely longer than anything made out of Sunwood and pressure treated lumber. Thanks AGS team.



Steve Klinger,

S K Construction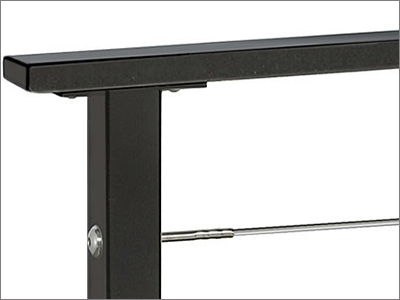 For over 20 years, AGS Stainless has been committed to providing our customers, both homeowners and professionals, with beautiful railings AND amazing customer service. Both equally important. The greatest compliment we can receive is to hear how happy our customers are with their CLEARVIEW Railing Systems.