Yelp! has become one of the leading listing sites for consumers to post their reviews – everything from a burger joint, major superstores and local small businesses. Compliments and comments – we would love to hear from you!

Write your review!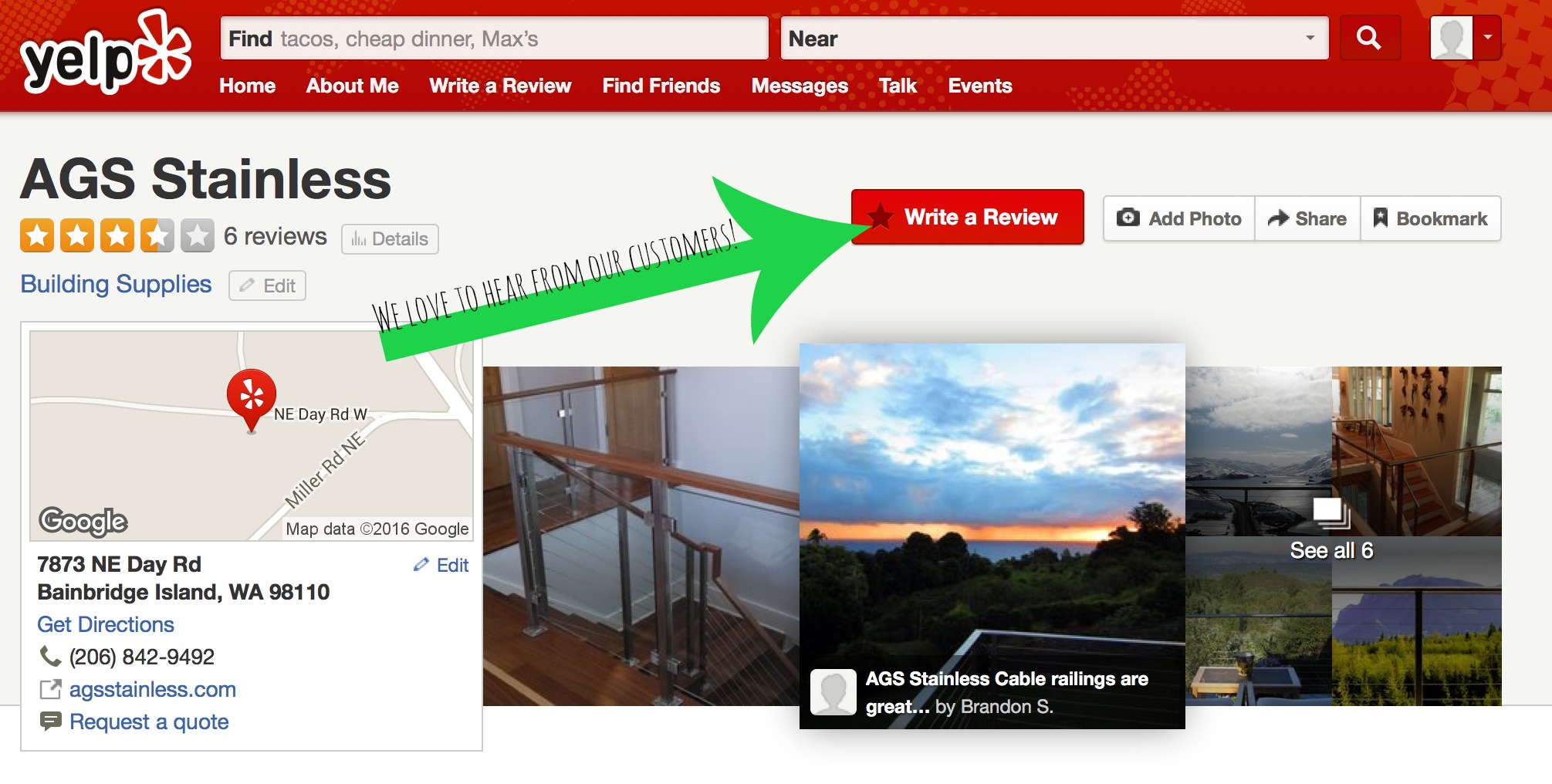 We love to see customer photos!
At AGS Stainless we strive to provide truly exceptional sales and service to all our customers. We are able to better serve your needs through customer feedback. We appreciate you taking the time out of your busy schedule to write your review. We appreciate your review on YELP! We really value your thoughts and feedback. Thank you!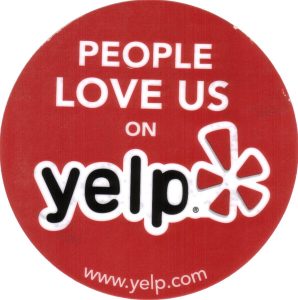 AGS Stainless Clearview cable railing will be the envy of your friends. From the inception of the project, the customer support, and to the finished product it doesn't get any better than AGS Stainless! The quality of their product and ease of installation with great instructions makes your deck or stairway a show piece, we really love ours! Thanks AGS! –

Jeff H.

Toledo, OR

---

After limited success pricing out railing systems through two local vendors in my city, I decided to get a quote from AGS Stainless for an Internet order.   Was a little concerned about duties and taxes ordering cross border and then that ossible issues with installation could arise.  However AGS's responsiveness to get me a quote and then make a few changes and then commit to the delivery was unbelieveable. The AGS team did a great job of helping me with cross border shipping options and the cost was extremely reasonable.  Better service that I could get in my own community and it turns out there is no duties on the railing since it is manufactured in the US.  In addition, AGS was super responsive when we discovered a missing bracket.  All in all, a fantastic experience so don't be off put by any cross-border shopping implications. –

Jennifer L.

Calgary, Canada

---

Great people to deal with!   Great Product!   Excellent attention to detail! I have ordered from AGS 3 times now, and each order has gone flawlessly. On this last order, Brandon did miracles and was able to turn it around in the quick time that I needed it. –

Kenneth L.

Bartlett, IL