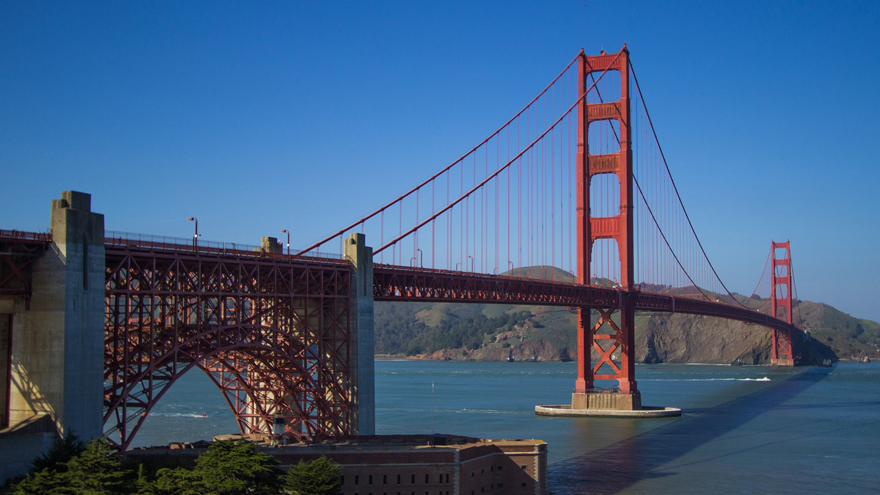 The American Institute of Architects Conference 2023 is your chance to network with the industry's most influential and forward-thinking professionals. Discover the latest cutting-edge building materials and learn from leading experts about the new products and design practices shaping the future.
AGS Stainless at the AIA Conference on Architecture 2023
There are two ways to connect with AGS Stainless at San Francisco's architectural convention.
Please visit AGS at booth # 5371. We'll be there to answer your questions and demonstrate how AGS custom railing systems help our clients achieve the best results possible.
Earn educational credits with AGS by attending our highly informative course:
EX402: Discover the Advantages of Off-Site Fabricated Railing Systems
The class will be in the CE Theater on Thurs, June 8, 2023,
About the AIA Conference on Architecture
Attendees at the convention can visit the AIA Conference to join a community of architecture professionals, get inspired by big-name keynote speakers, and attend inspiring seminars. The AIA convention lets you network with influential architects and designers and develop relationships with building product manufacturers who are leaders in their field.
Each year, the architecture convention is hosted in a different U.S. location. As part of the show experience, visitors can participate in AIA architectural tours curated and led by experts. This year, A'23 heads to San Francisco, allowing visitors to explore one of the West Coast's top destinations.
While at the convention, you can also take one or more of the educational courses offered at the annual Architecture Expo, allowing you to learn and earn credits. A'23 is the not to be missed premier architecture and design event.
Where: San Francisco
A'23 is at the Moscone Center in San Francisco.
Address
Moscone Center,
747 Howard Street, San Francisco,
California 94103
When:
Conference dates for A'23 are June 7–10, 2023.
Architecture Expo dates are June 8–9, 2023.
Admission
To register for A'23, we recommend browsing the numerous ticket options and selecting the pass that suits your needs. Some pass options are only available to members or individuals who meet the eligibility criteria. AIA Conference on Architecture 2023 tickets range in price. The most costly ticket type is the Platinum Pass, a members-only package available to a limited number of attendees at $1,450.
Platinum passes are a limited member-only package; just 400 exclusive platinum passes are available at $1,450.


Gold passes offer the whole conference experience, including education, tours, the Architecture Expo, and more. Gold passes are available to members at $875 and non-members at $1,125.


Silver passes provide access to keynote events, education seminars and practicums, the Architecture Expo, and more. Eligibility guidelines apply. Prices vary from $99 - $615.


Other AIA conference pass options include the one-day pass, student pass, expo pass, and event pass. Prices vary.
Hours
The AIA San Francisco Conference on Architecture offers opportunities to participate in events all day long. To get the most out of your trip, we recommend you check the schedule to plan your visit.
Parking
The Moscone Center does not offer on-site parking, but parking garages and park-and-ride options are nearby. Additionally, the Moscone Center is easily accessible by public transit.
Special Feature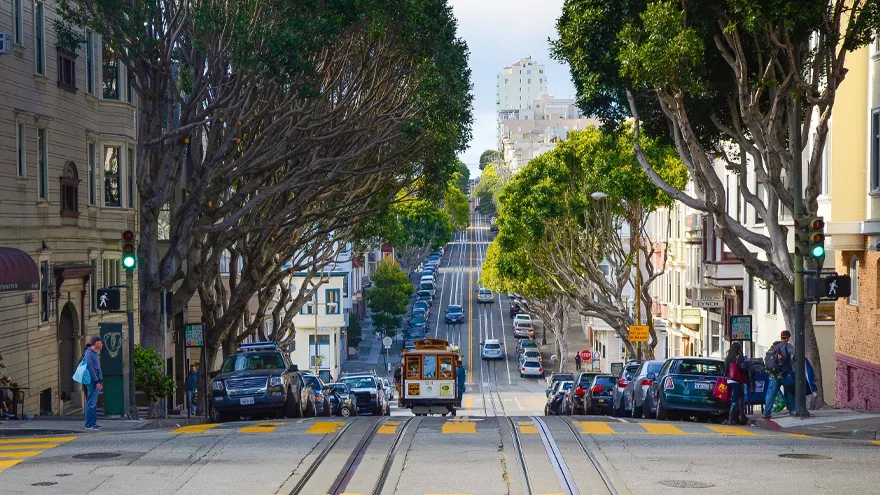 Explore San Francisco's iconic architecture. Choose from 100+ architect-led, conference-only tours to visit the top architectural highlights of the city. There's something for everyone at AIA San Francisco. Diverse tour topics include Silicon Valley's next-generation workplaces and billionaires' row to solutions for tackling chronic homelessness.
To find current information about events and shows AGS will be attending, please visit our events section for more info.