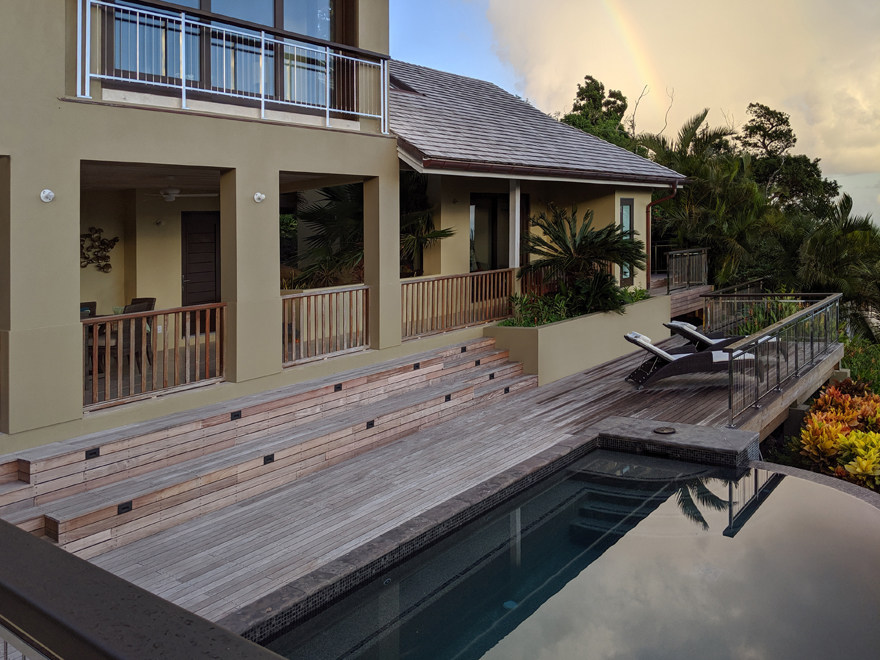 Mark your calendars for the ultimate outdoor living event. Register now to get your tickets to discover everything you need to succeed in the deck, patio, pool, or spa industry.
Once again, NADRA's Deck Expo and the International Pool, Spa, and Patio Expo will unite to deliver North America's premier outdoor living event of the year. Attend the conference to network with vendors, find innovative solutions, and register for events. The conference provides specialized education essential for the professional development you and your business need to excel.
PSP/Deck Expo 2023 will feature exhibitors from all areas of the industry; you can learn about everything from outdoor kitchens to deck railings and gates to gazebos. The collaboration between the Deck Expo and the International Pool Spa Patio Expo brings together an unparalleled experience for networking and education.
AGS at the PSP/Deck Expo 2023
AGS looks forward to meeting you at the PSP/Deck Expo 2023. Please stop by our booth number 5948 to say hello and discover how stainless steel railing systems can be a part of your outdoor living success story.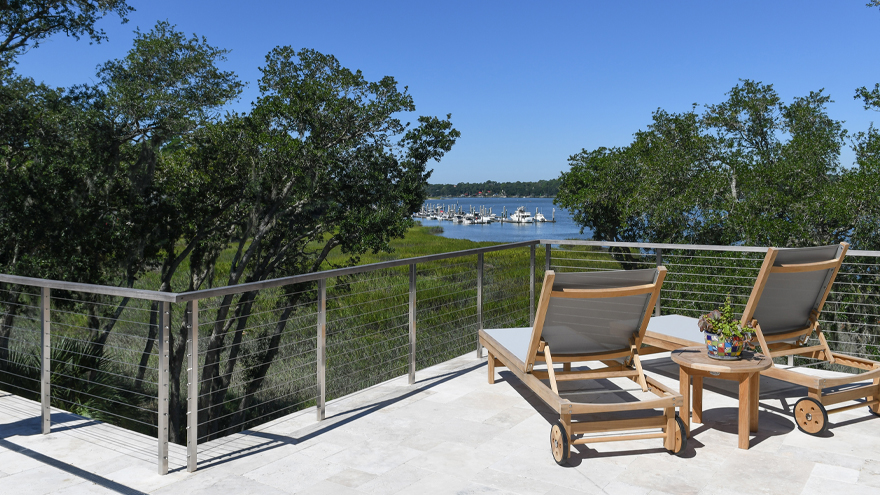 The PSP/Deck Expo is for professionals who want to learn what's new in the industry and discover cutting-edge products that improve efficiency and/or profit margins. With that in mind, AGS is at the show to share with you two of our latest railing innovations.
Join us at the booth to talk about Cascadia, a new off-the-shelf railing system that's ICC-ES approved and simple to install. For dealers and distributors, we've recently developed a private label opportunity allowing other businesses to stock and sell our hugely popular and top-selling cable railing system. See you there!
About the PSP/Deck Expo
What is the PSP/Deck Expo? Well, it's a collaboration between two well-established outdoor living trade shows: the International Pool Spa Patio Expo (PSP Expo) and the Deck Expo by NADRA. The two shows first joined forces in 2021. Organizers of large-scale events have discovered that colocation is an excellent way to deliver an experience for their clients that's even bigger and better than before. The Deck Expo and the International Pool Spa Patio Expo bring together an unparalleled experience for networking and education.
Where: Las Vegas
West Hall of the Las Vegas Convention Center, Nevada.
When:
PSP/Deck Expo November 13 - 15 PSP/Deck Conference November 10 - 15
Admission:
Choose from three ticket types. PHTA and NADRA members are eligible for discounts. The event is open to everyone. Non-members are welcome.
Expo Pass starts at $50 after September 13
Conference Super Pass starts at $290 after September 13
Conference Day Pass starts at $180 after September 13
Hours:
2023 PSP/Deck Expo
Monday, November 13, 10:30 am - 5:00 pm.
Tuesday, November 14, 10:30 am - 5:00 pm.
Wednesday, November 15, 10:30 am - 2:30 pm.
2023 PSP/Deck Expo Education
For educational events, please refer to the schedule.
Parking:
Las Vegas Convention Center has several parking lots. The Diamond parking area is closest to West Hall and has over 3,000 car parking spots. However, if you are parked far from your desired location, try the Las Vegas Loop. It's a free service providing a fleet of Teslas that transport visitors between two onsite locations.
Alternatively, the monorail provides an efficient means of transport between popular hotel districts and the convention center.
Special Feature:
Attend the evening Welcome Party and networking event at the AYU Dayclub on November 13, 6.00 p.m. - 8.00 p.m. Vendors and guests can mingle while enjoying an evening of food, drinks, and entertainment. It's a fun opportunity to make new connections and forge professional relationships.