If you are happy with your railing system, then AGS Stainless would really appreciate a positive review on Google.
1. Before doing anything else, sign in with your Google account.
2. Type "AGS Stainless" into the Google search bar and click the "Write a review" button on the Google My Business sidebar.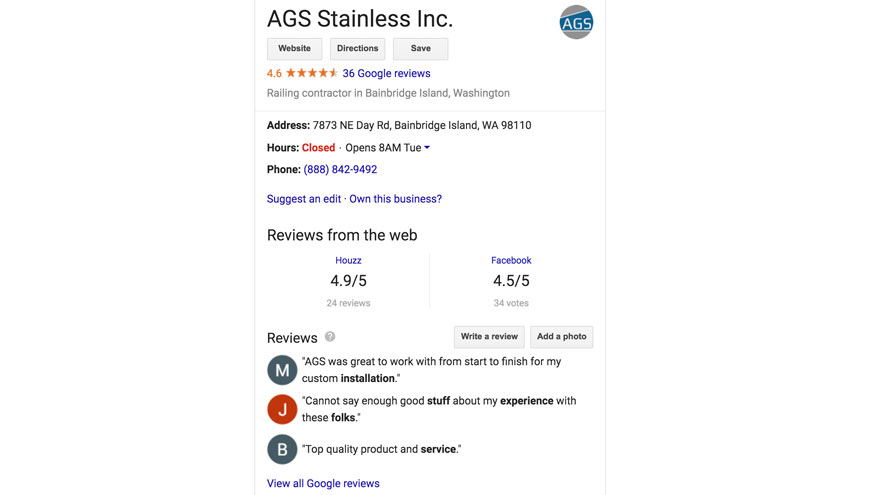 3. Choose a star rating, write a review, upload any photos, and click the "Post" button.