AGS Railings Install Faster, Saving You Money on Installation Charges!
The longer it takes to install your railings, the more money it will cost you. So the faster your contractor can complete your railing installation and move on to another project, the less money out of your pocket. And this is just one more place where custom-made railings from AGS really shine. Because they are built specifically for your home, unlike other railings there's no onsite cutting or welding required with AGS railings.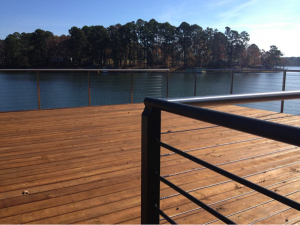 Because AGS does all that fabrication work for you in advance, when we ship your railings to you all that's needed to install them are a few simple hand tools. What this means is that AGS railings install in a fraction of the time it takes to install traditional off-the-shelf railing products. So, whether you use a contractor to install your new AGS railing system and save some of the typical installation costs…or self-install and save all the typical installation costs; either way you come out ahead!