Using a powerful app, you can take a photo of any space, apply dimensions and get estimates and design ideas with AGS Clearview® Railing!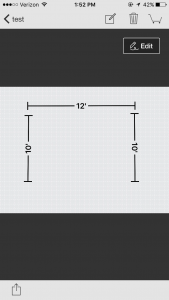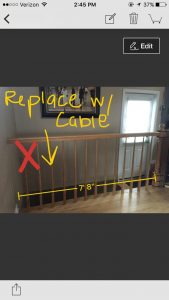 Houzz Interior Design Ideas makes all of the great housing design content that's available on the Houzz Web site available on your iPhone or iPad. This app provides all the tools and information you need to complete your next home remodeling or decorating project.
Now, one of the most popular interior design apps available, has been updated to add in a useful new feature: sketching. The app lets users select from eight million photos to test out home design options by placing any product from the Houzz Marketplace directly into their photo. This incredible function allows users to sketch on top of pictures, add products to a room photo, take notes directly on photos, note the dimensions of a room, or add architectural elements, such as drawing in a new picture window.
·       
Get expressive with stickers
— Select from over 150 stickers to make quick and simple notes, and insert placeholders for products, materials and features.
·       
Work with mood boards and floor plans
— Take charge of a design vision by selecting any of the two dozen available Sketch Canvases to create mood boards and floor plans in an easy and lightweight way.
·       
Collaborate with multiple people on a single image
– Save updated Sketches to Houzz ideabooks to easily share input and ideas with family, friends and professionals on a single image, at the same time. With push notifications, everyone stays up to speed whenever a Sketch is updated and multiple users can even make edits to a Sketch simultaneously.
·
   Add Products to Any Photo
— Users can select  any of the products and materials in the Houzz Marketplace and place them directly into any photo, allowing them to experiment with home decor options. The size and position of the items can be adjusted as desired. When ready, users can tap a product in their Sketch and buy it on Houzz.
·
   Make Notes Directly on Photos
— Users can write, type or sketch on any image, whether to circle a design feature that inspires them, note the dimensions of a room, or sketch where they envision adding a new picture window.
If you're already a fan of Houzz, you're sure to love this mobile version — and if you're not already a fan, you will be if you have any interest in design.