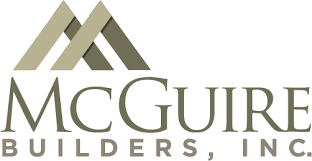 "A home is more than just an address, it's where life happens."
McGuire Builders Inc.
At McGuire Builders Inc., of Lubbock Texas, they don't just build homes, they build relationships that are worth keeping. The design is only part of the equation. Known for their outstanding customer service, 
McGuire Builders
 have enjoyed over 35 years of partnering with their customers to create some of the finest homes in West Texas. From foundation to roof, the McGuire team gives extensive thought to every detail. 
McGuire Builders
from
Contract Cre8ive
on
Vimeo
.
This AGS Professional Spotlight Recipient was chosen for their:
Commitment to Excellence
Every year enormous improvements towards the ways in which we live. Homes consume less and less energy, while meeting greater and greater demands for performance and comfort. Appliances and mechanical equipment are vastly improved over their predecessors. One of the primary reasons for building a new home is to take advantage of the constantly evolving construction technology, which is why McGuire Builders uses the newest trends to build your home.
Commitment to Customers
McGuire Builders works closely with their customers like a true partnership, to ensure that throughout the entire process, from start to finish, it exceeds their expectations. They ask their customers to share their thoughts on the entire design process and develop a budget that puts them in control of the bottom-line. With the right information, all clients decisions can be good decisions. The way their customers feel about their home is of utmost importance to McGuire.  You know your dream; McGuire Builders knows how to make that dream a reality. 
McGuire Builders Inc. is a team of professionals second to none in knowing the trends and technologies that will make building your home something special.
2016 Parade of Homes
McGuire Builders Inc.
6213 91st Place Lubbock, TX 79424
Phone: 806.535.7678 Email: jrmcg@gmail.com