When you think of a front porch it often brings nostalgia. It's where grandparents taught chess, the location of a first kiss, cooling off on a hot summer night and quiet moments sipping sweet tea. The front porch is an iconic symbol for summer, community and relaxation.
Where have those days gone? Modern conveniences and technology, such as air conditioning and smart phones have created a decline in the traditional front porch design. Luckily many people still love front porches and are reviving their popularity. Out of their fond memories and love of front porches, Dave and Mary Morris have created a fun and helpful website all about front porches called
PorchIdeas.com
. From designing to building and decorating a porch, you will find thousands of pictures and a wealth of information about porches on
PorchIdeas.com
.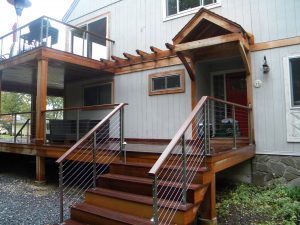 Dave and Mary, a husband / wife team and high school sweethearts, began their site in early 2009 as a way of creating a portable business that would allow them to travel and have a flexible schedule. The idea of creating a business around the topic of porches wasn't the first thing that came to their minds though.
Each wrote a list of their interests and then they compared them. Dave liked fly fishing and hiking. Mary liked quilting and making gifts. It wasn't until they did some internet research that the light bulb came on: porches! They are both passionate about porches and have fond memories of growing up with porches and they both love visiting neighborhoods with beautiful porches. Like kids in a candy shop, they travel around the country photographing porches of all types.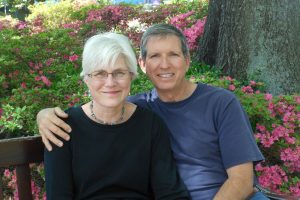 Their web site attracts thousands of porch lovers everyday who are looking for tips on designing and building a porch and ideas for decorating their porch. Dave has a background in woodworking and home repair while Mary enjoys the decorating side of things and the technical aspects of their business.
Little did they know when they wrote their first web page over six years ago in the middle of the winter that their reach would span across dozens of countries. Today they continue their travels searching for wonderful porches. They have published several eBooks and have interviewed many experts for their podcast series. To hear their podcast:
Glass and Stainless Steel Cable Railing Ideas with AGS's Kevin Harris, Director of Sales and Marketing for AGS Stainless
If you love what you do, it hardly seems like work! This is what Mary and Dave can say about their lifelong love of porches which they have translated into a business they can enjoy together. Mary and Dave would like you to have a complimentary copy of their newest eBook
"Maximize Your Home's Curb Appeal
".
Many properties, including contemporary homes, have a front porch as part of their design. Whether partial, wraparound, or a small cheerful entry, porches welcome visitors to our home, add curb appeal and provide a place for us to unwind and enjoy the outdoors.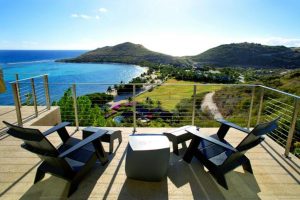 A front porch is a place where families and neighbors visit, where you can watch the world go by, where little ones play with their dolls, trucks and cars….where you make memories. Dave and Mary invite you to slow down from what, for many, can easily become a hectic lifestyle. Whether you are looking for porch decor, design ideas or simply want to look at porch pictures,
PorchIdeas.com
is the perfect place!