Pets enjoy exploring every single inch of their living space, often ending up in unexpected places. Living in a high-rise building or even a 2-story home can be worrisome for pet owners. Open windows and high rails can pose a serious risk to any animal. Falls can result in serious injury or death, the phenomenon is known as
high-rise syndrome
.
Cats are especially prone to these falls during warm summer months. Veterinarians say they average about 2-5 cases a week of cats injured by serious falls. Many of our customers have expressed their concern about this risk when installing deck and patio railing in elevated areas.
AGS Stainless Inc. has listened, we have developed a new cable railing design, specifically designed to help prevent high-rise syndrome. We can add extra cables on the bottom section of our railing to help prevent cats, and other pets, from easily climbing through the lower cable railings. Nothing is completely pet-proof but this added safety feature definitely helps keeps pets on the right side of the railing!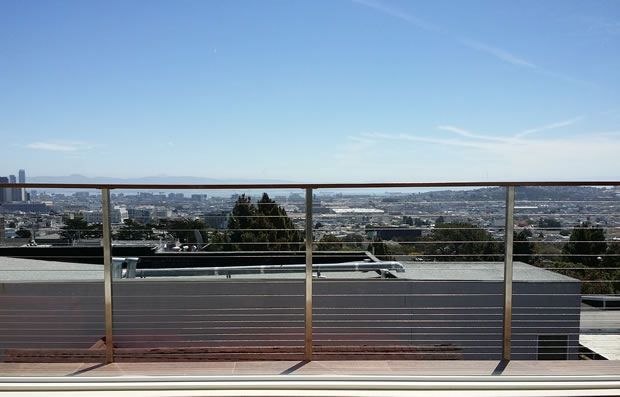 If you are interested in this optional safety feature for your pets, please speak to one of our estimators when ordering new railing. Our estimators can modify and add a few extra cables and welding holes to your order for a nominal cost, we also offer glass panel railing options.
Enjoy your time sunbathing on the rooftop or barbecuing on your deck or high-rise balcony knowing your pets are safe thanks to this new design!
At AGS, we completely understand how important your pets are. It's not unusual for our team to design and manufacture unique railing systems or components to accommodate our customers' pet-friendly railing ideas. If you are interested in this optional safety feature for your pets, please speak to one of our estimators when ordering a new railing. Our estimators can modify and add a few extra cables and welding holes to your order for a nominal cost.
Request a FREE Design Consultation to see how AGS experts can help you design a code-compliant pet-friendly railing system that's prefabricated to your exact specifications.
Other Ideas to Help Your Cat Stay Safe Outdoors
An alternative cat-friendly deck design may include incorporating an extra wide wood handrail, perching areas, or a mesh railing infill material. Some ingenious cat owners construct catios, a small outside area that allows the cat to experience being in the open air but stay safe in an enclosed space.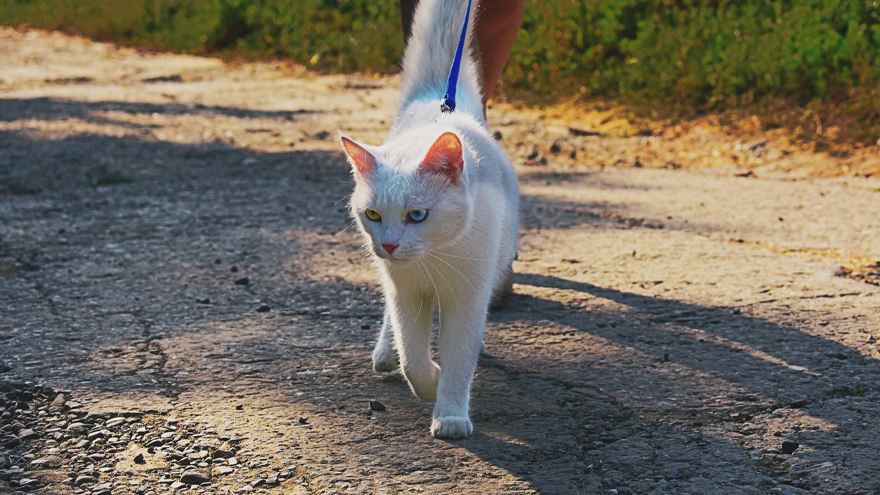 Don't hesitate to contact our team to help you find solutions and ideas to build a pet-friendly railing design that meets the code. Consultations are free; you only need to provide a few simple measurements to make a start.
Top Design Ideas for Dog-Friendly Decks, Patios, and Balconies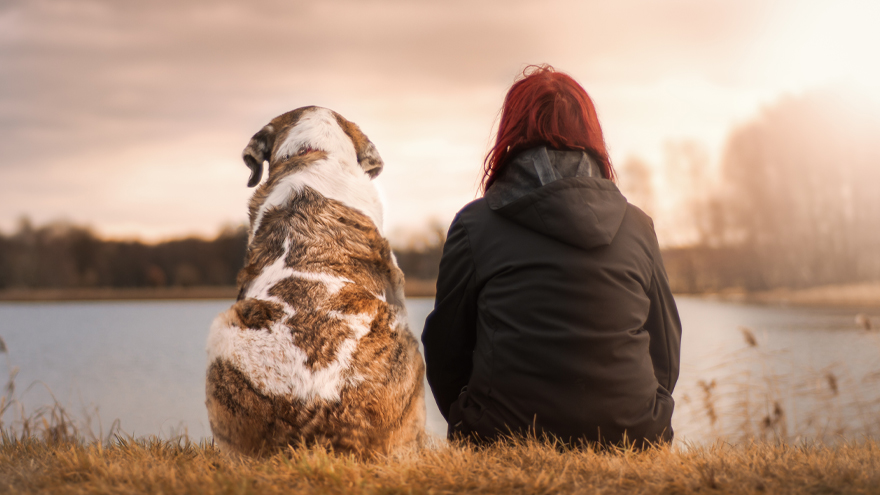 For animal lovers, our four-legged friends are a much-loved part of the family, and it is not surprising that we will go to great lengths to keep them happy, healthy, and safe. One of the many advantages of owning your own home is that you can prioritize designing your outside space to suit the needs of your animal companions. Check out these top tips if you're looking for creative ideas to make your balcony, patio, or deck a safer environment for your canine companion.
Top Tips for a Dog-Friendly Deck or Patio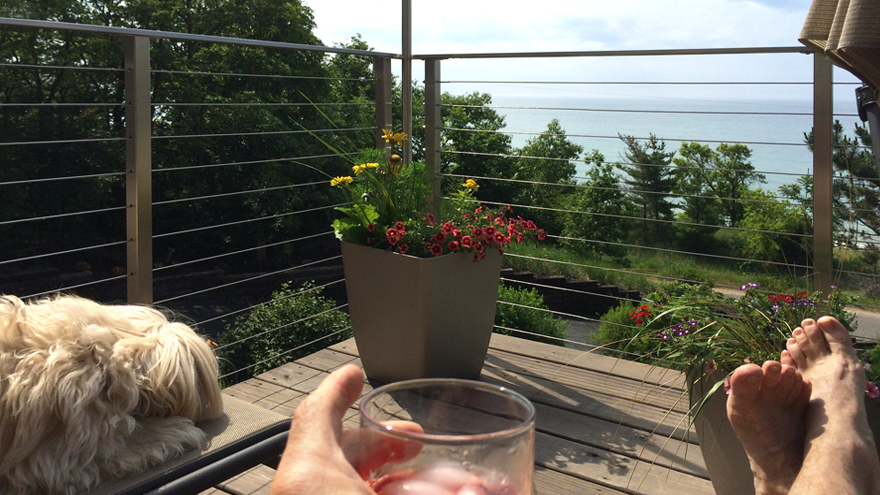 If you like to spend time outside relaxing on a deck or a patio, the chances are, your dog does too. Where ever you are, your best friend will follow. Please be aware that it's incredibly challenging to entirely pet-proof a balcony or deck, but here are some measures that will undoubtedly help.
Remove hazardous items, such as toxic plants.
Place the furniture away from the balcony railing.
If recommended by your vet, apply sunscreen.
Make sure your dog can access shade and water.
Closely supervise your dog.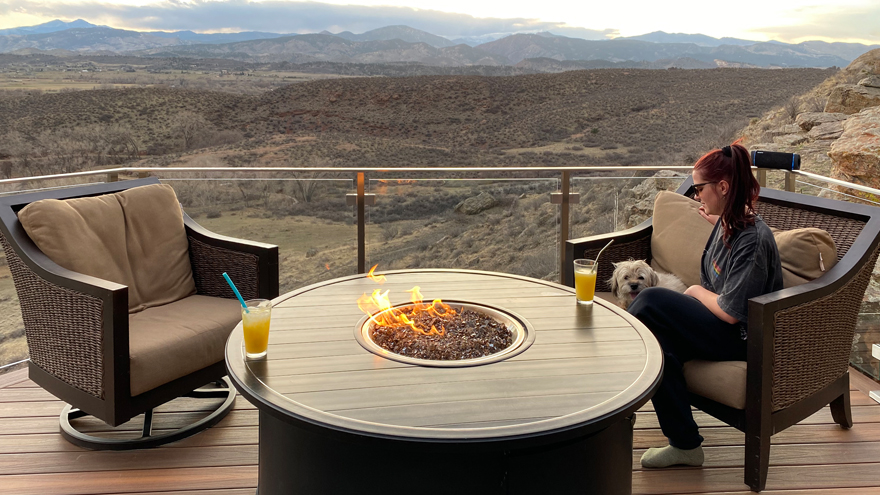 Different dogs have different needs. A lap dog may need lots of cuddles and stick to you like a shadow, but a bolder dog may crave independence and want to venture out alone. When designing your deck, there are many ways to customize your railing system to help keep your dog safe in an enclosed space.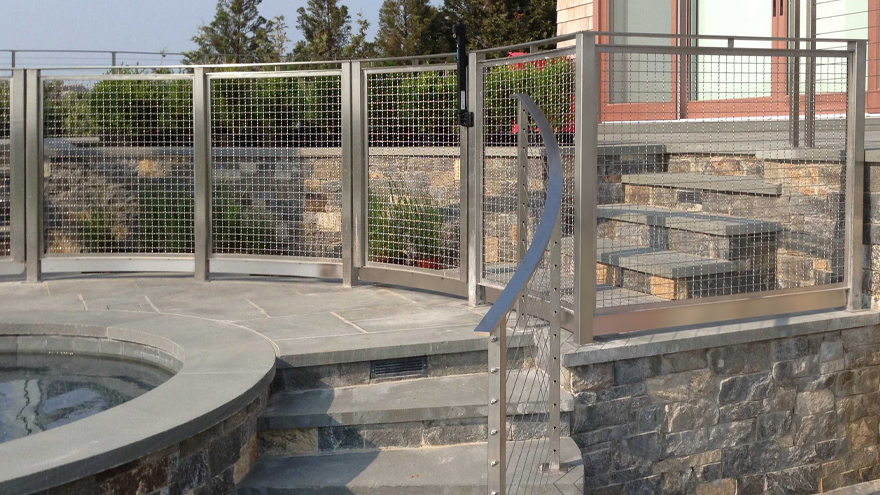 Most dog owners know it's almost impossible to design a dog-proof deck because some animals have a talent for causing mayhem. But a well-designed railing system with a gate and panel infill goes a long way to help.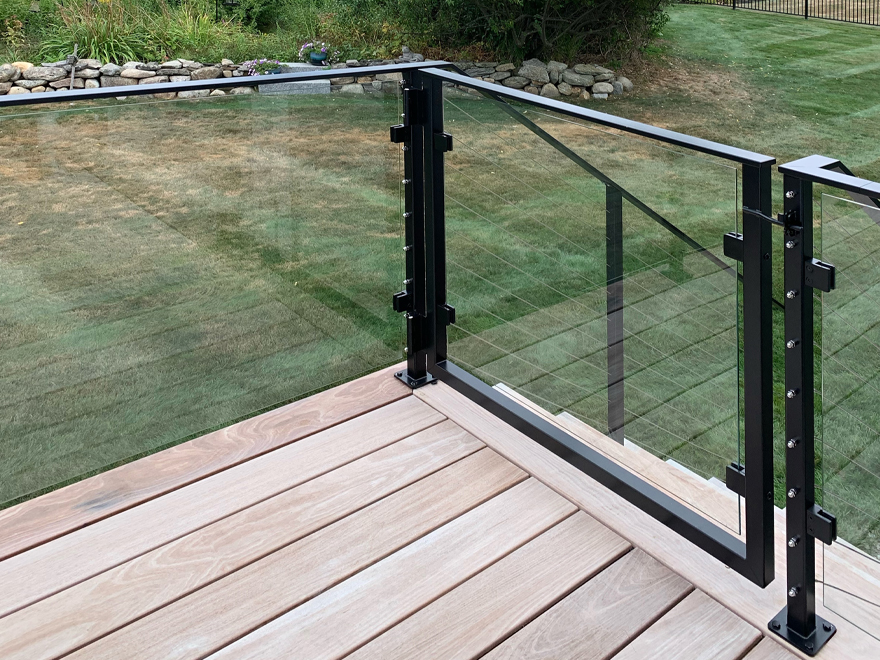 Bird-Friendly Deck Railing Design
At AGS, customer service and customer satisfaction are our top priorities. When a customer wanted to feed hummingbirds from his deck, he requested a unique customization to his cable railing system, and we were happy to help. Our designers added hangers to the exterior of the railing so that he could attract the birds while enjoying his beautiful outside space.
The customer chose cable railing infill, which is excellent if you're looking for a bird-friendly modern railing. The birds can perch; unlike glass, there's no risk of flying into the panels.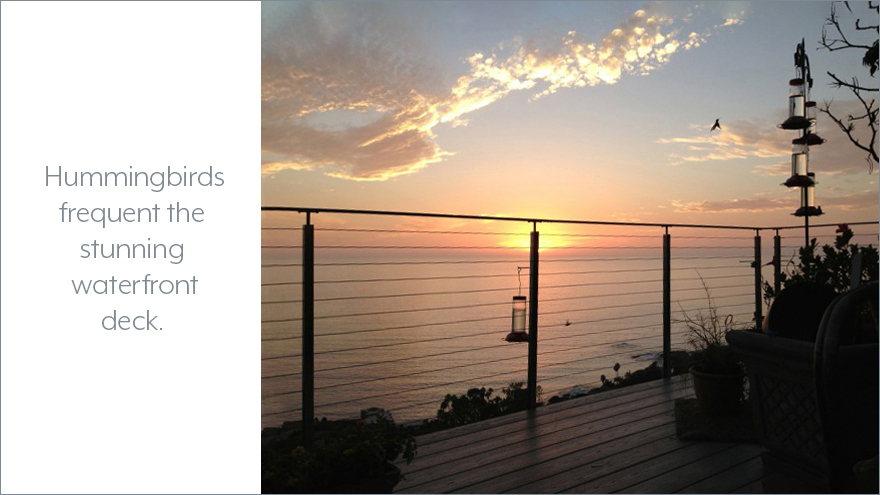 Glass panel railing need not be hazardous to birds. It is becoming increasingly popular for architects and homeowners to specify bird-friendly glass for deck railing systems. A bird-friendly glass railing system will typically include glass panels that are frosted or etched to prevent birds from flying into the glass. Alternatively, a film may be applied to the glass for a lower cost option.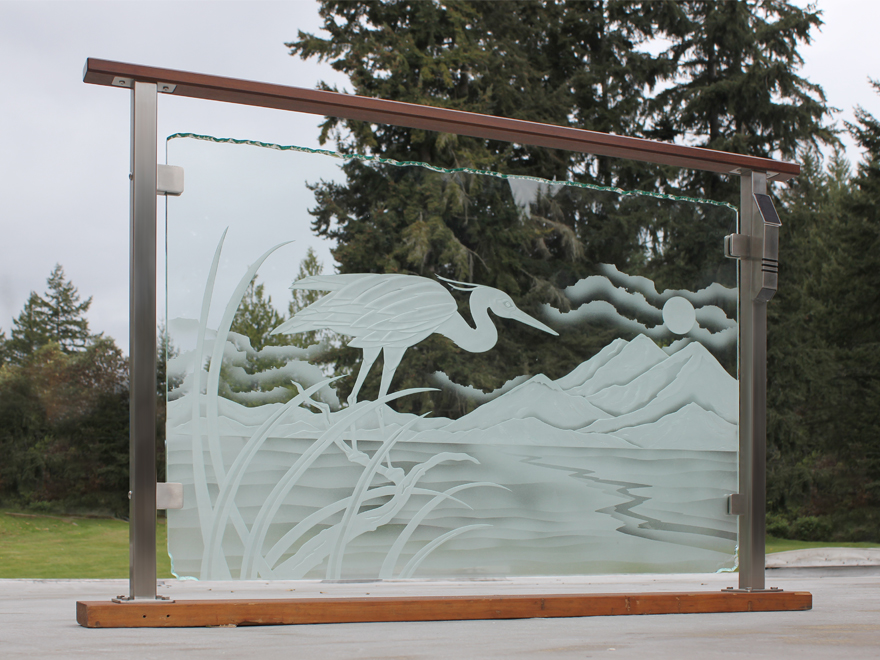 Glass artist Lisa Stirrett designed the beautifully etched glass panel above. To learn more about Lisa and glass etching, please visit How to Customize your Glass Panel Railing with Etching or Sandblasting.
To read more about dog-friendly deck design, please visit: