Stay Safe when Working on DIY Home Improvements
Whether you are expanding rooms or simply upgrading fixtures, home renovating is a fun opportunity to improve your home while expressing your own personal style. Completing your home improvement project with your own two hands can be very rewarding.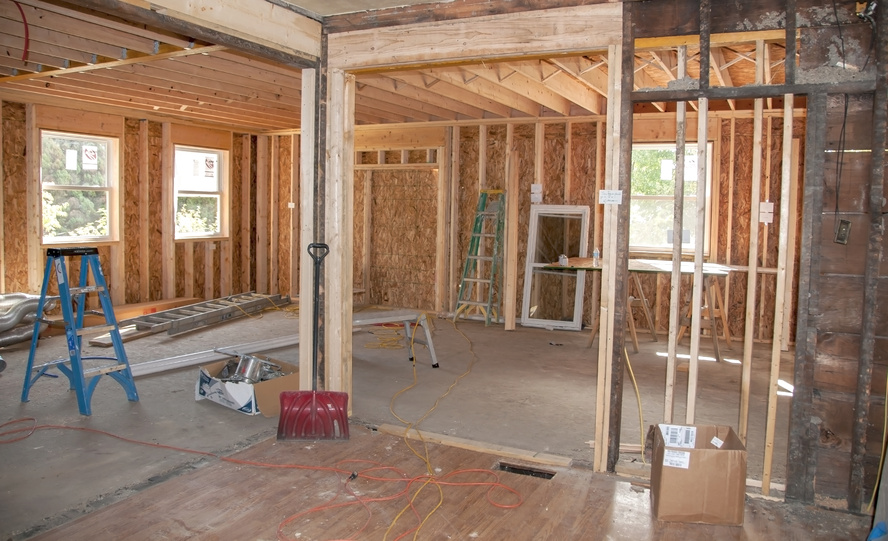 We offer many beautiful railing options that homeowners can install themselves to update their homes. AGS Stainless wants our customers to have fun with their railing installation projects and stay safe and injury-free as well!
Before you begin any home improvement projects, you should always take any potential safety hazards into serious consideration, and take the necessary steps to avoid any hazards. Make sure you have all the necessary safety equipment on hand in order to keep yourself injury-free, especially when working with heavy materials and power tools.
Here are some pieces of safety equipment to always have on hand:
Safety Glasses and Eye Protection / Respirators
When operating equipment such as drills, buzz saws, or even a hammer and chisel,
eye protection
is very important. A good pair of safety glasses is necessary to avoid eye injuries. Respirators or other types of face guards are often necessary protection to avoid inhaling any fine particles or fumes.
Clothing – Gloves, Earplugs, Closed-Toe Shoes, etc.
Gloves should be worn to protect your hands from potential injury and chemicals. Closed-toe shoes or boots (preferably steel-toe boots) can prevent possible foot injuries. Clothing should also be close fitting so you will not be in danger of getting clothing snagged in a power saw or other dangerous equipment. You should also protect your hearing with
ear protection
. It is often be easy to underestimate the loudness of some construction tools. Not protecting your ears when using very loud power tools can cause permanent hearing loss.
Hard Hats and Head Protection
In certain projects hard hats are highly recommended when there is a potential risk of something falling. Hard hats can protect your skull from falling materials or equipment.
Buddy System
The very best safety measure you can take is to have another person nearby to provide supervision as well as assistance in case of an emergency. If something should go wrong, you can be assured you have someone close by who can assist your or get help if an emergency happens.
Home renovations can be a fun if you take the proper precautions. Please remember to always equip yourself with the correct safety equipment in order to avoid hazards and injuries.! By keeping safety as number one priority you can sure that your home renovation has a positive and satisfying outcome!