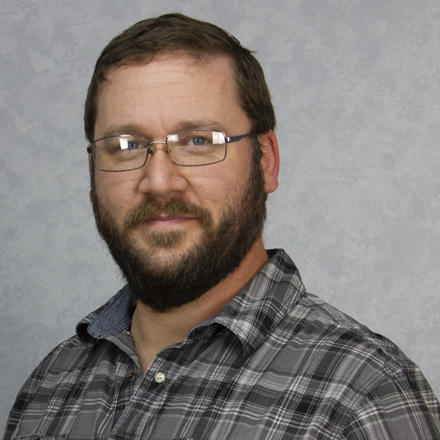 Luke Cauthorn
Facilitation Lead
luke@agsstainless.com
888.842.9492
With extensive experience in fabrication, maintenance, and installation, Luke serves as a source of technical knowledge to help you get the job done.
Knowledgeable
As a former welder in the U.S. Navy and a millwright in the building products industry, Luke was a perfect addition to the fabrication team at AGS Stainless nearly 12 years ago. His superb communication skills and remarkable aptitude for solving difficult problems have allowed him to thrive in his current role that focuses on directly supporting the needs of customers.
I purchased a new home in California and remodeled the interior to fit my modern taste. Although I was a bit skeptical at first about ordering my railing out of state, it ended up being the best choice possible! The quality of the stainless steel is fantastic, and the level of service and attention to detail match. The team is very helpful and communicative throughout the entire process. My railing arrived in 7 boxes and was packaged with extreme care. It looks beyond amazing in my home, which has undergone a complete transformation that was well worth the wait! Thank you, Luke! -Peggy S. (Read the full review on Yelp.)
Helpful
Whenever you have a question about fabrication, shipping, installation, or anything related to the status of your project, Luke is just a phone call away. He is always willing to help and loves to hear when a project goes smoothly without any major issues. However, if you ever encounter a complication or a change order, he can update drawings, get more components fabricated, and keep you informed throughout the entire process. For example, Luke advised a contractor on a residential deck railing project, which consisted of many custom components that required additional shipments for as-built dimensions. As someone who is very familiar with hardware, he can also verify if a component is incorrectly installed and suggest best practices for installing it properly. Luke likes the high-end look of barrel nut assembly fitting hardware for the Rainier cable railing system and appreciates how it is pretty much ready to go out of the box. He also likes the versatility of off-the-shelf components for the Cascadia railing system because they go a long way toward making an installation that much easier for customers.
Empathetic
Luke is a good listener and customers know him for his reassuring attitude. He welcomes conversations with coworkers and enjoys the office environment. His weekends are usually pretty busy with three kids and filled with outdoor activities like hiking, kayaking, and fishing.