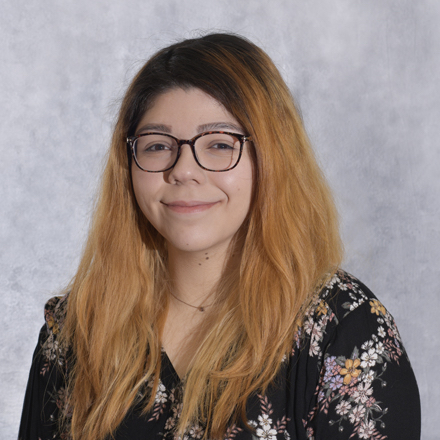 Sue Ellen Patterson
Designer
sue.patterson@agsstainless.com
888.842.9492
Sue is an accomplished CAD designer and a meticulous planner. She ensures that your CAD drawings will be exact to the last detail before proceeding with railing fabrication and delivery.
Creative
After becoming fascinated with architectural drawing techniques for residential construction, Sue honed her talents by studying drafting and computer-aided design (CAD) in school. AGS Stainless recognized her qualifications as a designer from the beginning. She is now an industry-veteran with proficiency in AutoCAD and over five years of experience. Sue takes an in-depth approach to every project and always enjoys a challenge. Although Sue mostly collaborates with contractors to meet specifications for complicated commercial projects, she derives a lot of pleasure from making dreams come true for homeowners with ambitious remodeling projects. A couple of her favorite projects include an Olympus stair railing system for a government building in Williamson County, Texas and a Rainier patio railing system for a home in the British Virgin Islands. Sue loves the color black, so it is not surprising that her favorite finish option for interior projects is a black powder coat to establish a contrast with a light background. When it comes to exterior projects, she recommends a brushed finish for a classic look to complement a spectacular view.
Cannot say enough good stuff about my experience with these folks. Good quality product and shop drawings, met deadlines discussed, and just enjoyable folks who know what they're doing. Big thanks to Sue for making it happen! - Justin Ritz (Read the full review on Google.)
Diligent
Sue doesn't just work hard. She is also fast and finishes drawings in record time. By verifying measurements and paying attention to small compliance details that could affect a project, Sue prevents costly installation mistakes that could result in a poor on-site fit or even Code violations. Sue designs railing systems according to the latest editions of the International Building Code (IBC) and International Residential Code (IRC), as published by the International Code Council (ICC). However, she designs to meet local codes and regulations as well, when the client provides them. Due to extensive experience, Sue usually comes up with solutions to complex problems independently. However, she also knows her limits and isn't afraid to ask for help. In-house engineers and other designers are available to answer her questions and check drawings as needed. Although it is kind of hard to joke about railing systems, she appreciates a good laugh and loves being around her coworkers.
Relatable
As a compassionate pet owner, Sue loves cuddling with her cat and dog while playing video games on her Sony PlayStation or Nintendo Switch. She treats competitive multiplayer game modes for video games like
Call of Duty
with the same drive and intensity that make her a great designer. Sue is also extremely committed to improving herself by lifting weights at the gym and developing her design skills through lifelong learning.