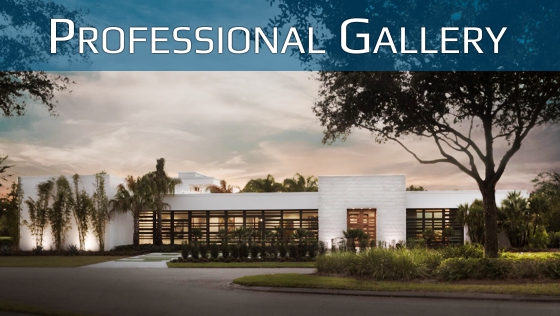 The NAHB is very excited to have once again the talented team of Architects, Builders, and Interior Designers at Phil Kean Design Group on board as designer and builder of The 2017 New American Home.

Welcome to Palm Court – The 2017 New American Home located in the very prestigious Lake Nona Golf & Country Club, a short drive to both the Orlando Convention Center and the Orlando International Airport. Lake Nona Golf & Country Club is a Tavistock Development and home to many International golf celebrities currently on the PGA tour. Edging up to the new Laureate Park and Medical City, this area has become one of the five fastest growing communities in the country and has been designated by John Chambers, CEO/CISCO as the 9th Iconic City of the World and the first in the U.S. On top of the already incredible attachment to the International Builders Show for 2017, this show home is featured at the 2017 American Institute of Architects (AIA) National Convention with events and tours as well as the 2016 opening of the National Tennis Association World Headquarters at Lake Nona. This is a $60M development and will move current headquarters from Flushing, New York to the prestigious Lake Nona Golf & Country Club.

The New American Home is 8,245 square feet and designed on one floor in an International style. As always, Phil displays a superb use of glass, openness, and indoor-outdoor lifestyle living to take advantage of the lake and golf views, along with the Central Florida climate. Styled as "Pod Living", unused rooms can be closed off when not in use. PKDG will be going for "Net Zero" status and the highest of energy efficiencies. (PKDG's 2012 New American Home was designated the "Greenest Home in the State of Florida, 2012" by the Florida Green Building Coalition.) (source Phil Kean Design Group website).