Custom Cable Railing for Spiral Stairs – How to roll the Handrail from AGS Stainless Inc. on Vimeo
In this short video tutorial, we demonstrate how to roll the stainless steel handrail for a spiral staircase cable railing installation, as well as how to adjust the pitch and diameter when rolling.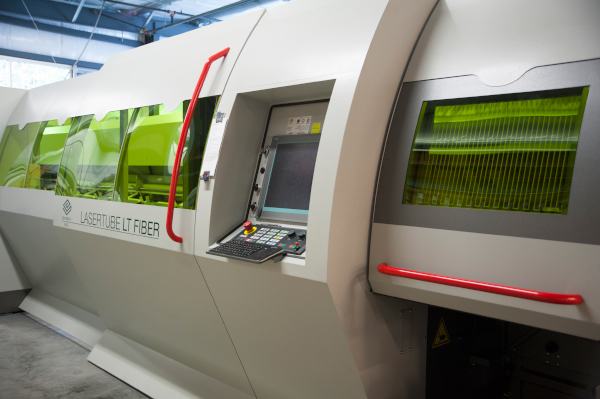 High Tech Manufacturing
All of our cable railing posts are durable marine grade A316 stainless steel. Using a BLM Adige Lasertube LT Fiber Laser, stainless stock is cut to a precise and accurate fit. The final product is clean, crisp and burr free.
Cable-clad Spiral Staircase
The end product, installed, is a beautiful example of quality craftsmanship and attention to detail. The complete spiral stair with cable railing presents an elegant linear aesthetic interlaced with the stainless steel cable infill, gracefully twisting from floor to ceiling.