With temperatures starting to drop around most parts of the country, we know your outdoor living space might get neglected around this time of year. Not every winter day is full of freezing temperatures and snow though! With a few tips you can find new ways to make your deck and/or patio cold-friendly and get year round use of it.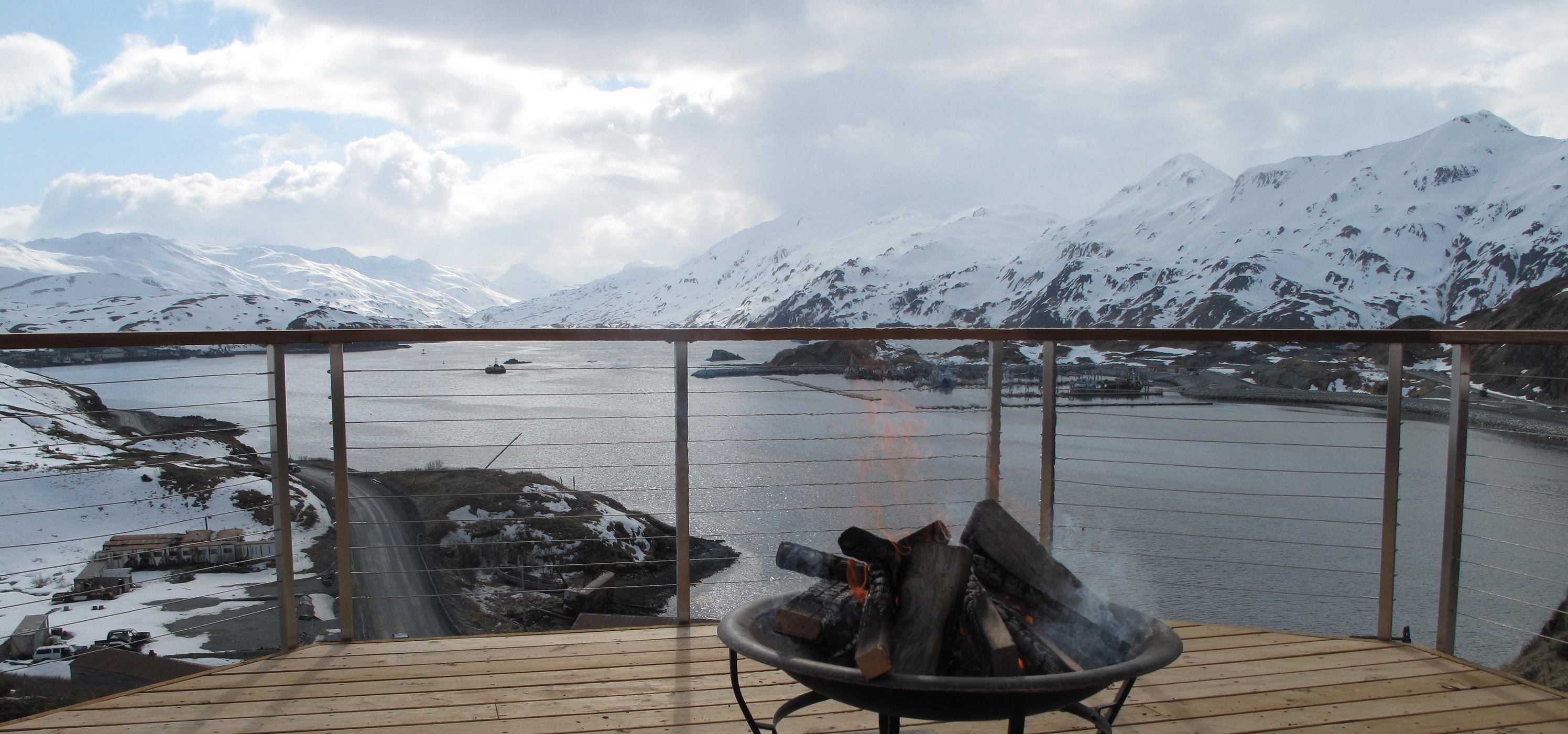 Removing Snow from Your Deck
First, the most important aspect to outdoor winter enjoyment is to remove any existing snow. Tips: Don't use a metal shovel. Shovel parallel to your deck boards. Use a broom for light snow. Don't put sand on a wood deck. Remove icicles that hang over your deck.
Keeping Warm on Your Deck
One of the easiest ways to enjoy your deck or backyard long after summer is to add an
outdoor heater
. A major reason people avoid using their decks in the winter is because of the cold temperatures outside. By adding sources of heat around the space, you can make the area more comfortable and make it possible to enjoy your deck even in the chillier months. Fire pits and outdoor heaters are great ways to add extra heat. Not to mention you can make s'mores and keep hot cider and hot chocolate warm!
Decorate for the season
Bring the winter spirit outside so you won't feel so nostalgic for summer whenever you step foot on your deck. Make your patio or outdoor space a true outdoor living space by adding the comforts you enjoy indoors; Add pillows, throws and blankets to share with a friend while you enjoy gazing at the stars or enjoying a hot beverage. Decorations give the space life and make it more inviting. Leaving your deck undecorated can make it appear dull, and could also discourage your friends and family from using it.
Add a hot tub
This option is obviously not a cheap one, but it will almost guarantee that your deck will see plenty of use in the winter months. There are few things more magical than soaking in complete and total warmth while watching the leaves or snow fall. If your space or budget allows, a hot tub can be a great addition to your outdoor space.
Install a cover 
By installing a cover whether it's an awning, pergola, or an extended roof you can prevent winter weather from invading. As well as providing shade from the sun when it's warm, a deck cover can help to keep you dry when you're out on your deck in the rainy and snowy months. If you have a heat source on your deck already, then your awning will help to trap the heat and keep you even toastier when you're outside on chillier evenings.
Cook out
Continue grilling past summer! Wear an extra shirt or sweater, a heat lamp, and change the menu slightly for more warm dishes, and then cook and dine outside during the fall and winter.   When you invest in an outdoor living space, you should feel free to use it all year long. By adding certain features to make the space more comfortable and inviting, you, your family and guests will be more comfortable on the deck in the winter. This will allow you to get more value from your outdoor living space. Simple changes like adding a space heater or decorating for the season can each make a huge difference. Paired with bigger changes such as installing a hot tub or cover, your deck will be transformed into a winter haven you'll want to enjoy!