Remodeling your deck and installing a new railing system to upgrade your outside space takes a little research and planning, but it's time well spent. To avoid regrets later on and before making any big decisions, it's wise to spend some time thinking about what makes a successful deck and railing remodel. Browsing railing installation Before and After stories is an excellent way to see examples of what you can achieve when remodeling your railing system and to look for inspiration to help you design the deck of your dreams.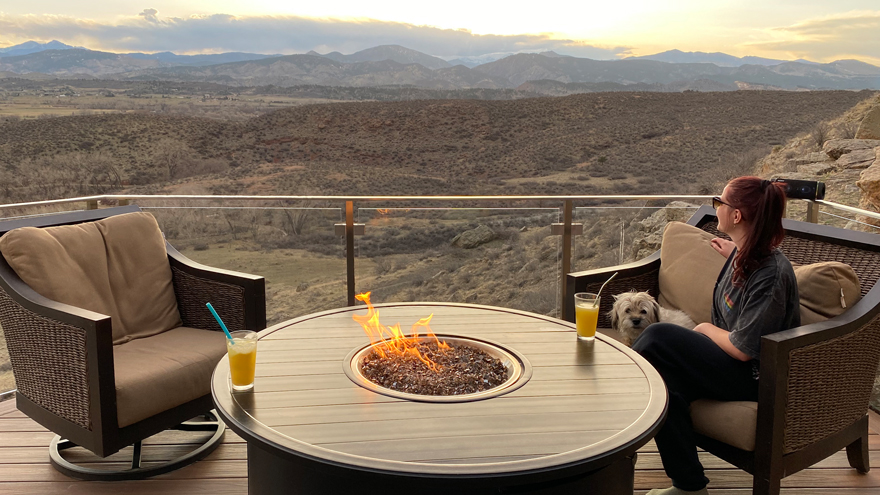 The homeowners of this beautifully located family home in Colorado wanted to upgrade their railing system and design a space where their friends and family could enjoy spending time outside all year-round. Amongst many deck improvements they made, the homeowners chose to install an elegant glass panel railing system.
The new deck design successfully creates a seamless connection between the home's indoor and outdoor space. The comfortable covered deck area and Glacier glass panel railing system create a welcoming sheltered area that makes the deck feel comfortable and inviting. The stylish glass panel railing opens up the view yet offers some protection from the elements. With the addition of the cozy fire pit, the family can enjoy a delightful campfire ambiance with all the comforts of home.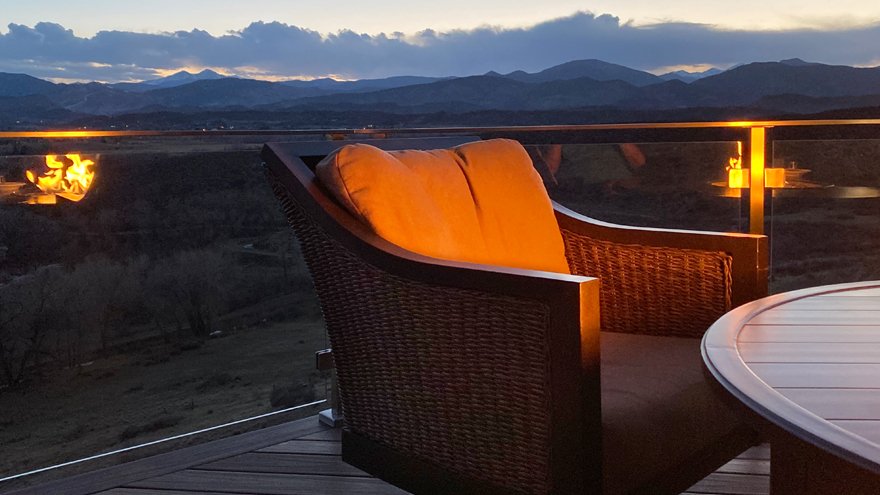 There are many things to consider when planning your deck redesign. It is essential to spend some time thinking about the functional characteristics of your outside space. Once you know how you intend to use the area, it's easier to think about the deck's look, start making plans, and choosing a railing system.
Choosing the right railing system for your deck can make all the difference to the look and feel of your outside space. In this instance, the Glacier glass panel railing system serves as an elegant architectural feature that fully allows the family to experience the outstanding beauty of their location. The overall effect could not be more stunning. The homeowners are so thrilled with the finished project they kindly wrote the following testimonial.