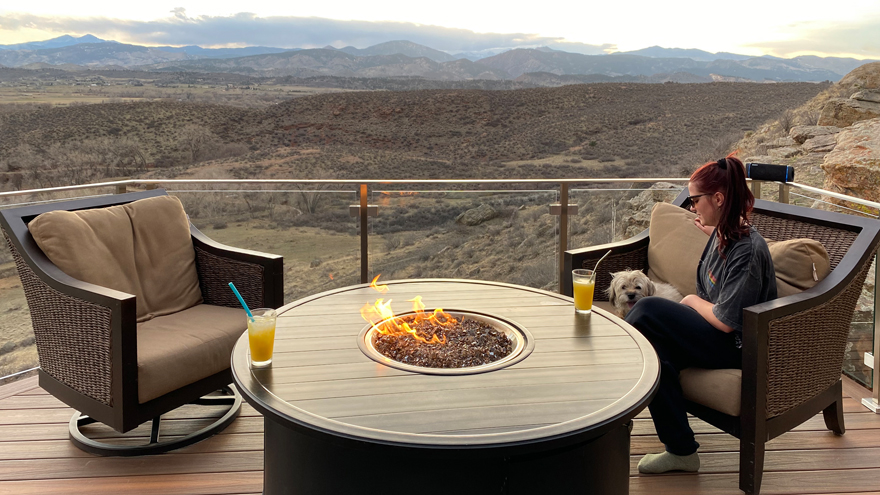 "I would recommend AGS Stainless to anyone as one of the best companies I have ever worked with. From the first call to the final install, I felt like my project was at the top of their priority list. They answer all calls, add their vast experience to handle any challenges, make all dates on deliveries, are clear on all directions for final approval, and provide assistance during install. Most importantly, they provide the best product out there to exceed your expectations. My wife and I could not be happier that we chose AGS Stainless and have a railing system to last a lifetime! 5-Star Company that Earns Every Star!"
Clint G.
---
Thank you so much for your testimonial, Clint!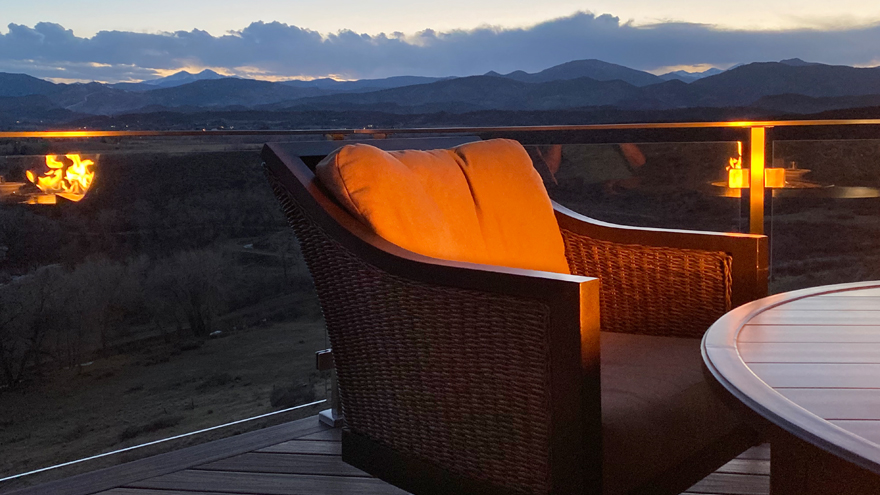 The Glacier glass panel railing system with classic top mount railing posts is striking in its elegance and perfectly complements the chic southwestern style of the deck.
The glass panels and slim stainless steel railing posts blend beautifully with the background and create a sense of openness and space. The Glacier railing system is ideal for Clint's beautifully situated Coloradan home. It allows abundant sunlight to flow through the deck, creating a sundrenched winter lodge appeal that is bright and welcoming. The finished result of the railing remodel project is stunning. The family now has an outdoor area to relax and connect with nature while enjoying all the luxuries of home!