If you are a car enthusiast, you might like this luxury garage remodel idea. Kerry G. from Aurora, IL, created the perfect one-of-a-kind high-end garage that combines elegance and practicality, perfect for housing his impressive high-performance sports car.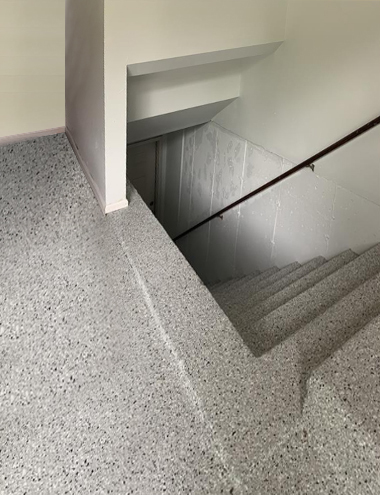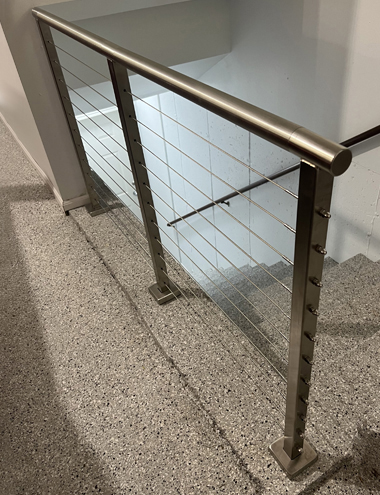 "I just completed the installation of my AGS railing. It turned out wonderfully. I was very impressed by the attention to detail and the superb quality. I had to purchase a hammer drill; drilling into 30-year-old concrete is not easy. The railing system added the perfect first-class touch to my garage remodeling. Thank you very much." Kerry G. Aurora, IL
Not unlike Kerry's highly desirable red dream machine, the Rainier cable railing system is a timeless design classic with top-notch design features.
While working with AGS, highly specialized designers will work with you to curate the perfect railing for your project. AGS customers can select upgrades or modifications to any part of the railing system. The choices are limitless, from one-off top rails to powder coat finishes.
Cable Fittings — Your Way
Our experts will help you determine the best type of cable rail fittings for your railing project and offer different precut cable options. Kerry purchased (option 3) precut cable infill with the fittings attached at the start and end of the run. After installing the posts, the cable railing is incredibly easy to attach.
"The cabling for my railing system was all precut, and I worried about it being just a little bit too short or too long since I had to tighten the one nut to get the tension right and then have enough threads left for the acorn cap. Too many threads would be just as bad. But it was perfect."
One of the many benefits of choosing this cable option is that the cable assemblies are built by experts. Highly experienced staff in our factory cut the cable to length and attach the fitting for optimal fit and quality.
If you're a weekend DIYer who loves to pick up the tools, the Rainier railing system with precut cables and attached fittings is an immensely satisfying home improvement project to complete. Your time is valuable and AGS strives to provide options that work for you—allowing you to get the job done with ease and precision in a pleasing timeframe.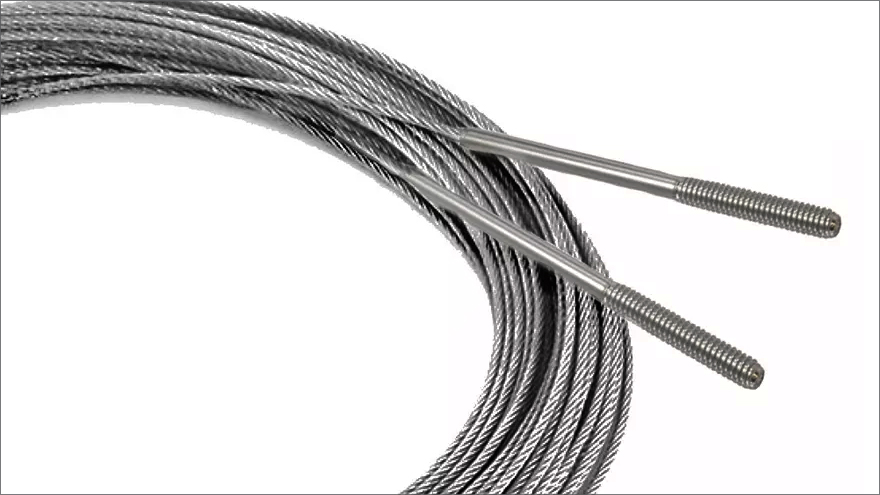 Kerry's custom-made cable rail included precut cables with attached fittings. The state-of-the-art infill design made the railing system exceptionally easy to install. Highly skilled railing fabricators prepare the cable assemblies, which are cut to length and shipped with all the other parts. No onsite modification is required.
Custom Railing Design and CAD Drawings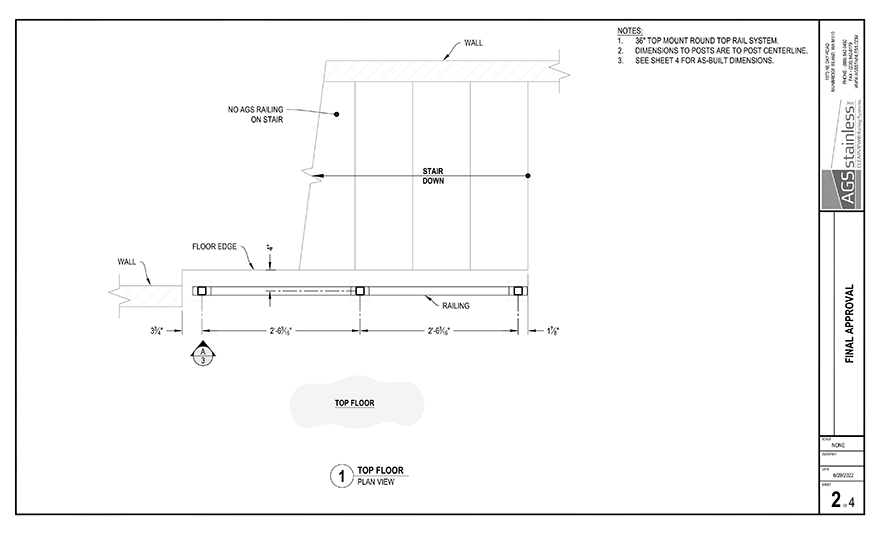 When buying an AGS custom railing system, you can expect nothing less than the best in customer service and craftsmanship. Dedicated experts work with you to ensure you get the quality and design a luxury home demands.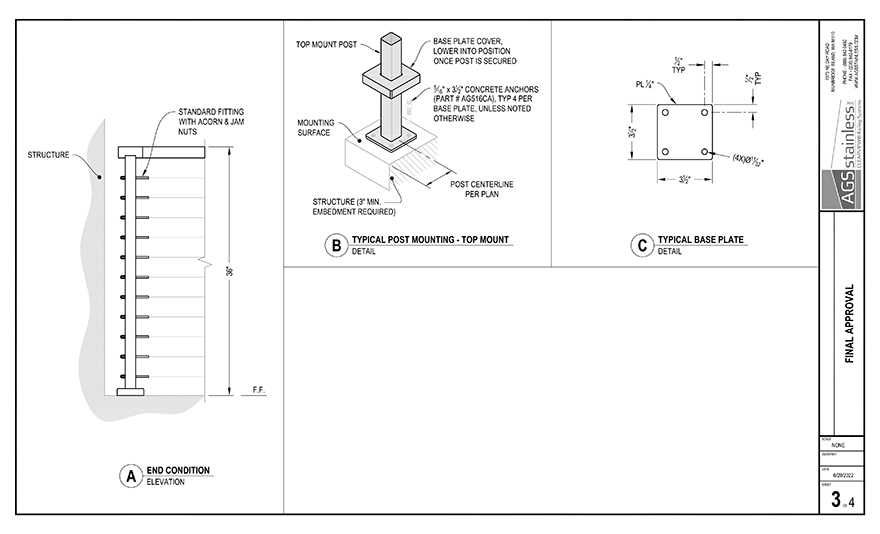 Whether a homeowner or an architect, you can expect the same level of service and professionalism from the AGS team.
To Discover More About Custom Railing Systems