Tim Uhler, a successful Youtuber and Instagram star, reviews and installs AGS' Cascadia Railing System. Tim's hugely popular video "The World's Easiest Railing Install?" premiered on July 9th and has already been watched by thousands of viewers.
Internet sensation Tim gives expert tips while demonstrating how to install the new stainless steel off-the-shelf railing system from AGS.
Followers of Tim's channel
@awesomeframers
can expect witty and clever ideas and demonstrations of building techniques and tools relevant to the home building industry. Along with professional expertise, Tim entertains his audience with onsite antics from his aptly named construction company, Awesome Framers. But it's not all fun and games; viewers connect with Tim because he is knowledgeable, smart, and genuinely interesting.
The Cascadia Stainless Steel Railing System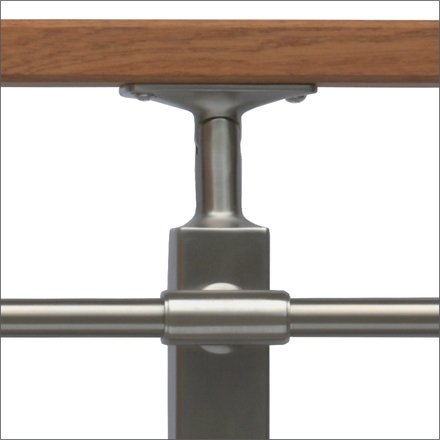 Individual railing posts and infill tubes are sold separately, allowing you to build your own railing kit and purchase exactly what you need to complete your installation.
Not only is the Cascadia rod railing quick to install, but it is also delivered within a few days of placing your order; great for those with a deadline to meet or the desire to get the job done.
Assembling the railing system on slopes, stairs, and level surfaces is a cinch because the universal post design has an adjustable top suitable for all post locations, including corners and runs.
You can install 316 stainless steel railing outside on decks, patios, or in the interior of your home as a stair or balcony railing.
To discover more about the Cascadia railing system, please visit: