Homeowner Eric W. chose to install a gorgeous Rainier stainless steel cable railing system in his Seattle home, and it couldn't look more elegant. Modern top mount railing posts blend beautifully with the interior decor creating a chic, stylish interior. The handrail made from white oak blends beautifully with the wood floor to create the ultimate railing design.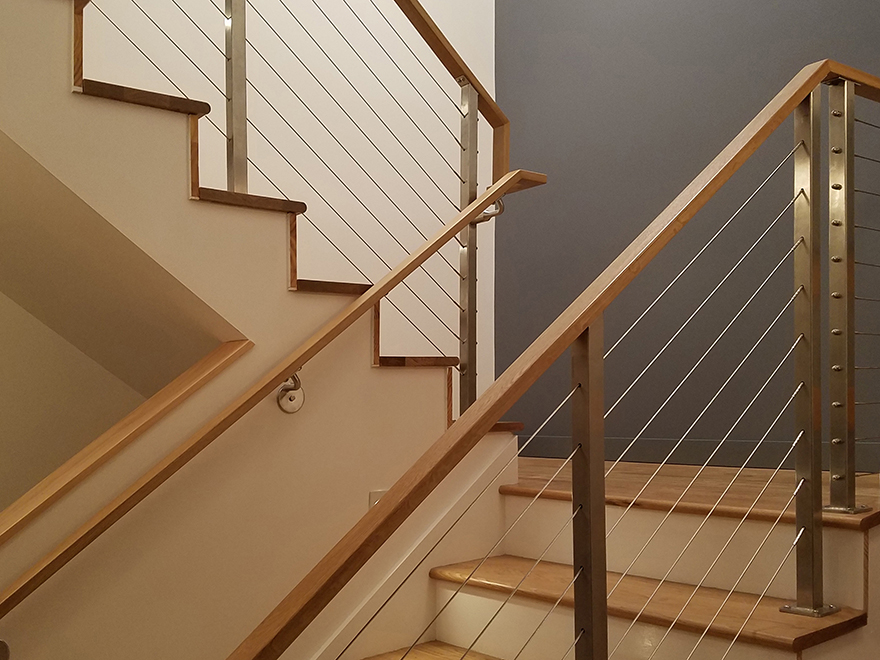 "I need to rave about my stair railings to you and your AGS team. How much I appreciate your attention to detail and what a beautiful product it is. The welds are perfect, and the fit was perfect too. What a wonderful centerpiece it is for my home. It was a joy to work with your team and how well you led us through the build process. My contractor was delighted with how easy it was to install and the quick response to a minor problem you corrected so quickly. Thank you from all of us."
Eric W.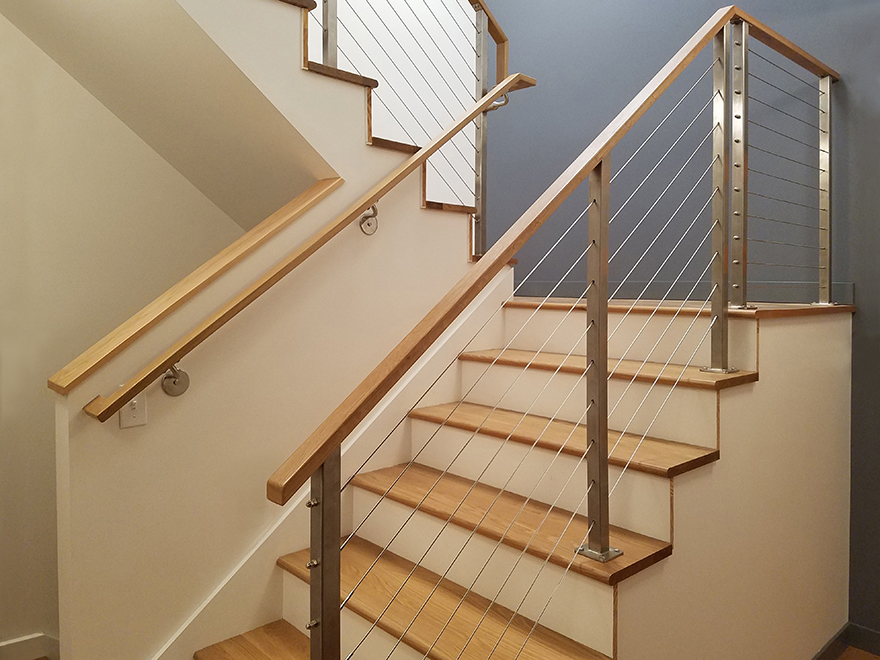 This cable railing project should provide railing inspiration for anyone looking for railing design ideas. Installing Rainier cable railing on u-shaped stairs is the perfect way to maximize the staircase's natural light and feeling of openness. The double railing post creates an attractive starter newel post to the descending run of stairs.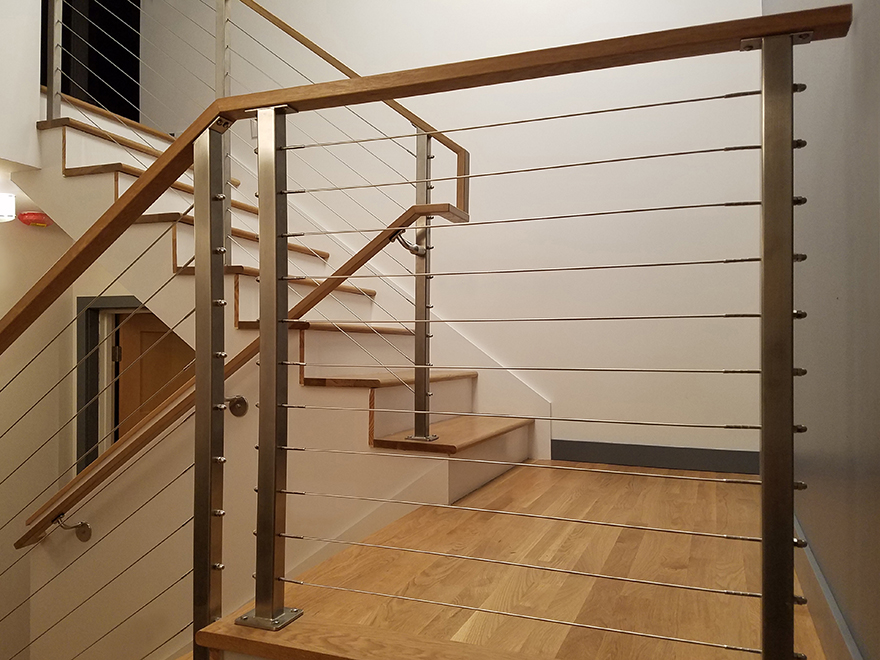 Modern horizontal cable railing on switchback stairs never fails to look fabulous. There are many benefits to choosing a stainless steel cable railing system for your home. For railing remodel projects, cable railing can transform a home, adding to its visual appeal and resale value. When installed in new builds, cable railing systems are in keeping with modern materials and design trends and blend beautifully.
Thank you so much for the rave Eric, we love to hear about your positive experiences with AGS, and it's lovely to see the finished railing installation pics — it looks stunning!