With a spectacular Pacific Northwest view like this, it's no wonder Larry H. from Kitsap County decided to install Rainier cable railing on his waterfront home's bulkhead. The thin cable railing is perfect for preserving the stunning Puget Sound view, and the stainless steel railing posts beautifully reflect the gorgeous muted tones of the scenic beach.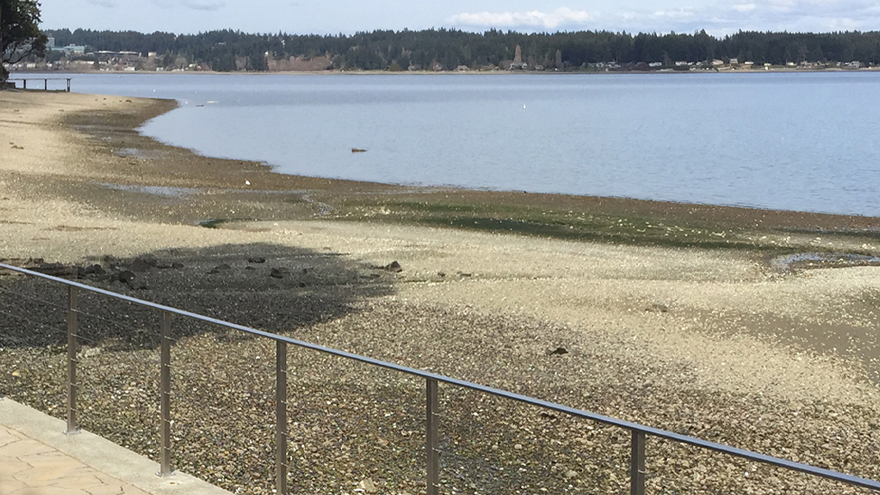 The slim top mount railing posts and flat stainless steel handrail almost blend into the background allowing the water view to take center stage.
When Larry from Bainbridge Island, WA, decided to remodel his beautifully located waterfront backyard, he needed to find a contractor who could make the necessary repairs to the mounting surface before installing the railing system. Rainier cable railing systems are a popular railing option for luxury waterfront properties on the Kitsap Peninsula due to their sleek, high-quality design. Therefore, it's perhaps not surprising that when Larry contacted Randy Bell, owner of Kingconcrete & Construction, he learned that this was not the first AGS railing system Randy had installed.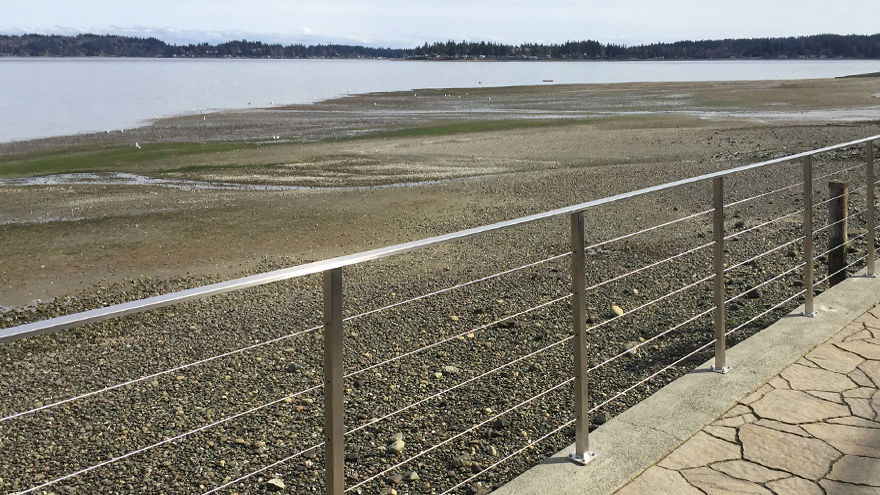 Rainier cable railing is manufactured using high-quality marine-grade stainless steel and offers superior corrosion resistance.
"I am very pleased with the railing system AGS provided. The design suggested, and the quality of the materials are top-notch, and it all complements my landscaping and enhances the view. I would also like to mention my installation contractor (Randy Bell, King Kongcrete & Construction). Randy worked carefully with an uneven, unlevel bulkhead to ensure the attractiveness of the final result. I would recommend both AGS and Randy to anyone seeking a fine railing system."
Larry H.
Larry's railing remodeling project was a complete success. The Rainier cable railing system blends beautifully with the outstanding scenery and complements the breathtaking view. Now Larry gets to relax and enjoy the incredible landscape while listening to the gentle waves and the seabird's rich repertoire of calls. Throw in a sunset on a warm summer evening, and call it perfection!
You may also enjoy reading AGS Showcase | Waterfront Cable Railing