If you're a dog owner, you probably already know how wonderful dogs are. Not only will dogs watch TV with you without hogging the remote, but they also make the perfect accessory to enhance photos of your enviable new deck and gorgeous custom railing system. As demonstrated by this lovely collection of Insta-worthy pictures from our customers, dogs never fail to capture our hearts. Whether our four-legged friends are keeping guard, taking a nap, or eagerly exploring, dogs add something special to our photographs. Some AGS customers are lucky enough to have a new railing system and a great companion to share it with. Here's a gallery of our favorite deck railing pics featuring dogs who know how to live.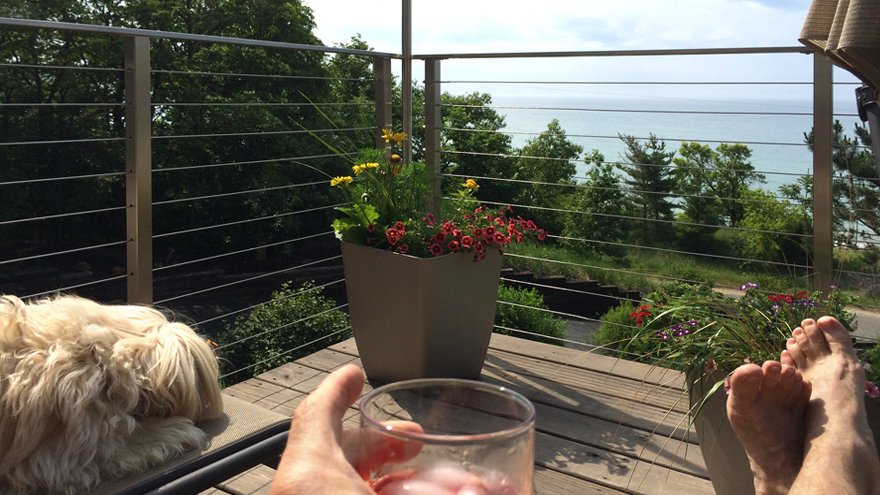 What could be more perfect than an unspoiled ocean view through your new cable railing system, your favorite beverage, and the company of your sweet bundle of fur?
Rainier cable railing systems allow the flow of coastal breezes and cast little shade. Imagine yourself sitting back and relaxing the afternoon away with a beautiful newly installed cable railing system.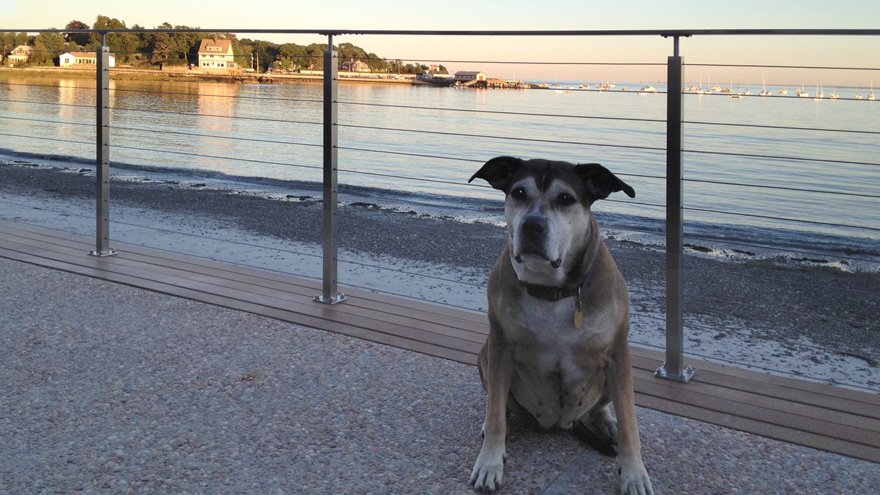 Cable railing systems keep your pet safe from harm while preserving the view for you! Ahh, poor Misty. Tough love.
An enclosed railing system keeps your dog out of trouble and allows you peace of mind. Regardless of the surroundings, it isn't easy to relax when your curious independent-minded pooch is desperate to explore the neighborhood or develop favorite hobbies such as swimming or hiking.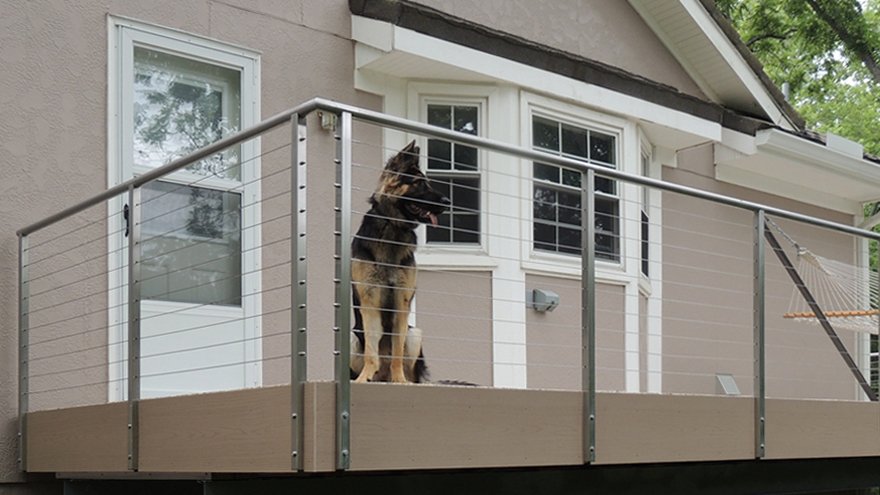 The Rainier cable railing system is the perfect railing system for a dog who likes to keep watch. Cable railing virtually blends into the background providing the ideal lookout for a dog whose top priority is keeping his family safe from danger, such as the postman.
Choosing to install a railing system with gates for your canine to enjoy enhances your dog's quality of life. Dog owners, too, see the benefit when they don't need to accompany their pet outside in the cold and dark to sniff the air.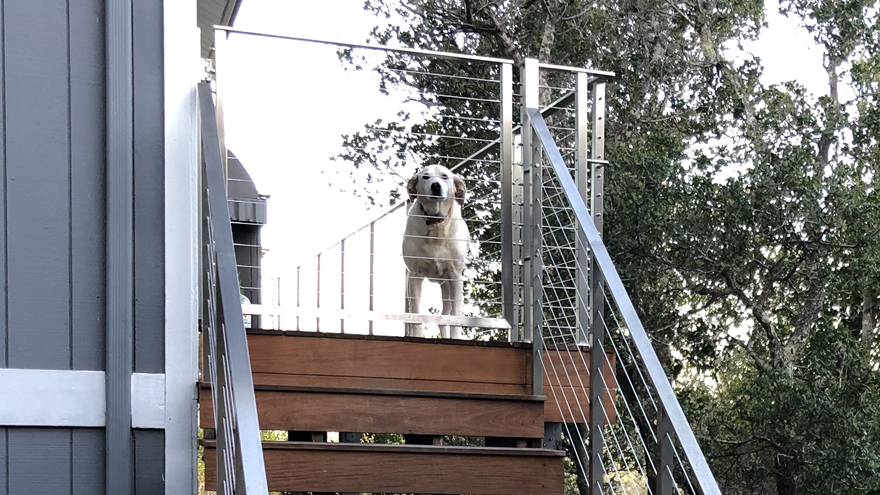 AGS railing systems with gates enable this lovable labrador to enjoy an enclosed private deck area free of danger and without supervision.
AGS custom railing systems with gates are popular with pet owners and families with small children. Adding a gate to a railing system can enable homeowners to leave deck doors open. Beloved pets can putter in and out as they please. Many AGS customers choose to fit a gate to their railing system and a doggy door to their home. Their pet is then free to enjoy the freedom to explore and investigate independently.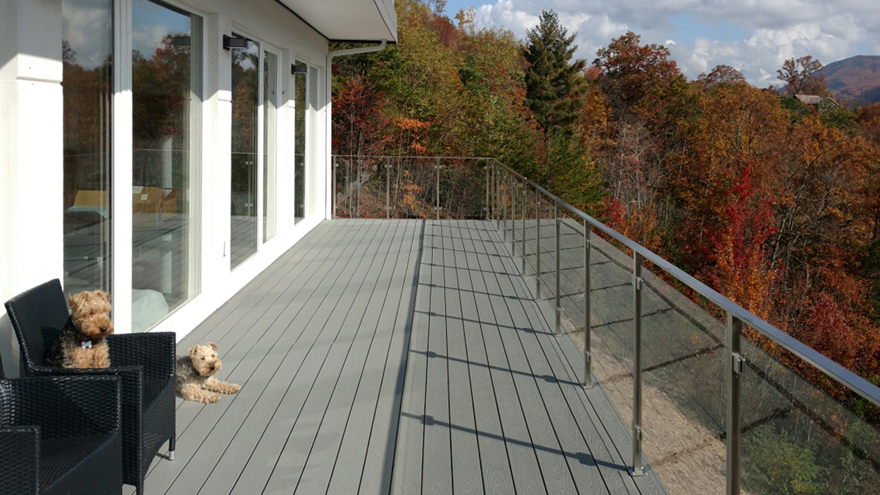 Deck with Glacier glass / panel railing system, enjoyed by two adorable waterside terriers. Glass panel infill creates the perfect windbreak. The sun shining through the glass gently warms the deck for the optimal experience in pup relaxation.
Glacier railing systems with glass panel infill provide a beautifully modern aesthetic, perfect for high-end luxury decks and spoiled dogs who have become accustomed to the high life. AGS custom railing systems are designed to your specification, or your dog's if you prefer.
Sadly, that's it for our dog photos. However, if you're keen to look at more pictures of AGS railing systems, please visit the following pages.