How To Install A Deck Cable Railing System
There's nothing more satisfying than upgrading the look of your home or garden. A successful DIY deck cable railing project will transform your yard into an impressive outdoor space that's perfect for entertaining friends and family. With a beautifully remodeled deck, imagine taking time to take a well-earned break, to enjoy the company of friends and an ice-cold drink.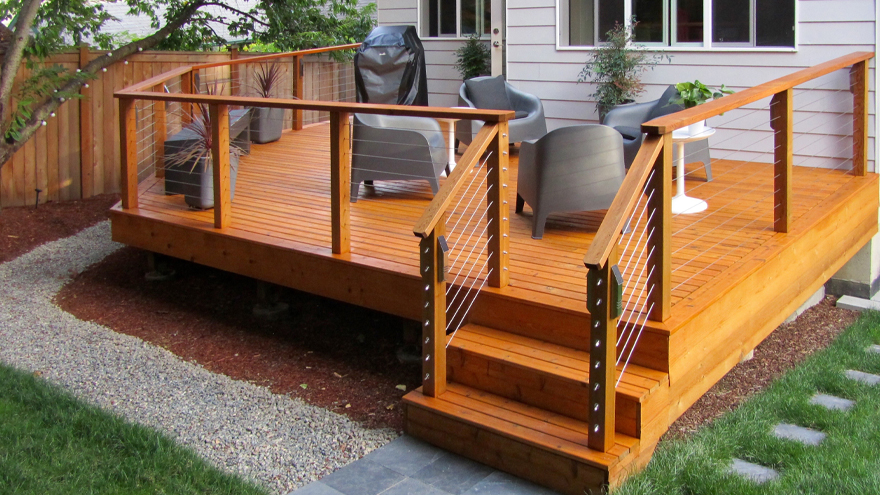 For the ultimate summer beverage experience, we recommend chilling not just the drinks but the glasses too!
Video Resource: How to Install Cable Fittings Into Wood Posts
To get started building your DIY deck cable railing, watch this short three-minute video guide. You will learn how to install deck cable railing hardware and tension cable fittings. Tackling DIY projects is rewarding. Not only will your deck look great, but you will too. There's no substitute for that feeling of job done.
Cable Rail Hardware:
Cable Rail Tools:
Building a Cable Railing FAQs
Why Choose Cable Rail?

Installing a DIY cable rail is an easy way to elevate your yard's look and save you money. DIY Cable Railing Projects are a cost-effective way to modernize a dated deck and improve the resale value of your property.

Is Cable Railing Expensive?

Building a DIY cable railing in wood posts is a middle-of-the-range option in terms of costs. The railing hardware is relatively inexpensive, especially when considering the increase in resale value.

Is Cable Railing Easy to Install?

With the deck built and the posts in place, installing the cable railing is quick and easy. Stainless steel cables are the perfect infill for outdoor railing systems on porches and decks because they are corrosion-resistant and require very little maintenance. So, in addition to being easy to install, they are also easy to maintain and will look great for years to come.
For more DIY railing ideas, you might want to visit the following pages: