What's the difference between a house and a home? Most people would say that a house is a structure, a building made of brick, wood, or cement. A home, however, relates more to feelings and emotions. A home is a place where a person feels happy, secure, comfortable, and has a sense of belonging.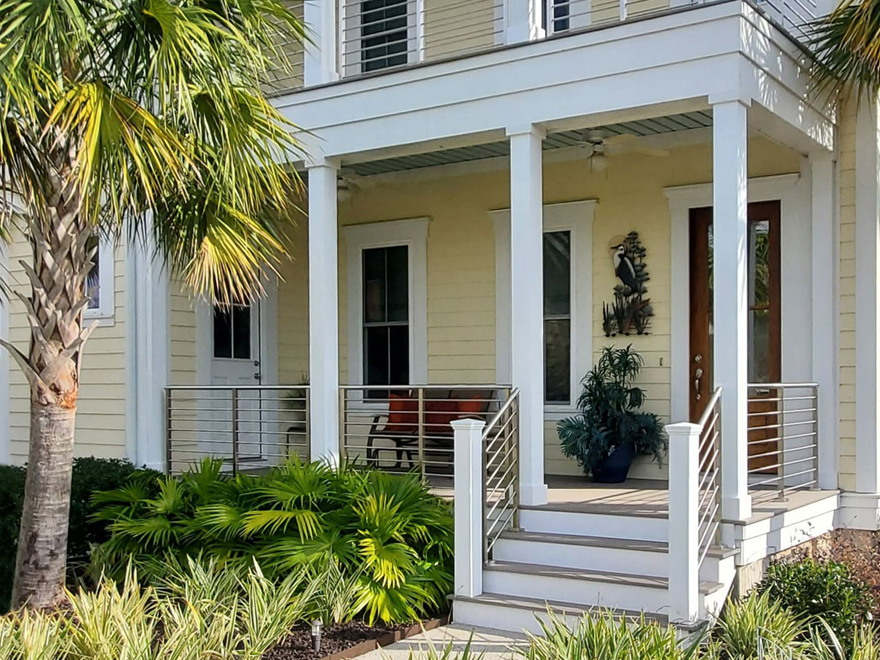 How Do You Make a House a Home?
Personal touches and individuality are key to making a house a home. Making changes to the aesthetics of a dwelling, such as redecorating with your favorite colors, placing furniture in a way that works for you, or making structural alterations are some of the ways people feel more connected with their homes.
Every house tells a story, and some homes evoke warmth and charm before you step over the threshold. Realtors may call that curb appeal, but it's much more than that. It's the intangible appeal of living life well.
What Does Home Mean to You?
Ask ten people, and they'll each give you a different answer. Here are some of our favorite responses.
Home can be any place, but its comforts are shaped by simple moments, like family events, summer barbecues, and birthday parties.

Familiar touches like treasured artwork and family photographs on the walls. The delicious smell of homecooked food.

A home is a place where I can be 100 percent me.
Bettina B., a resident of beautiful Mount Pleasant, an upscale neighborhood in South Carolina, recently completed a porch and balcony railing replacement. The Olympus bar railing gives a one-of-a-kind look and lends a modern twist to a classic architectural style. Bettina created a beautiful space where she can enjoy relaxing and spending time with friends and family.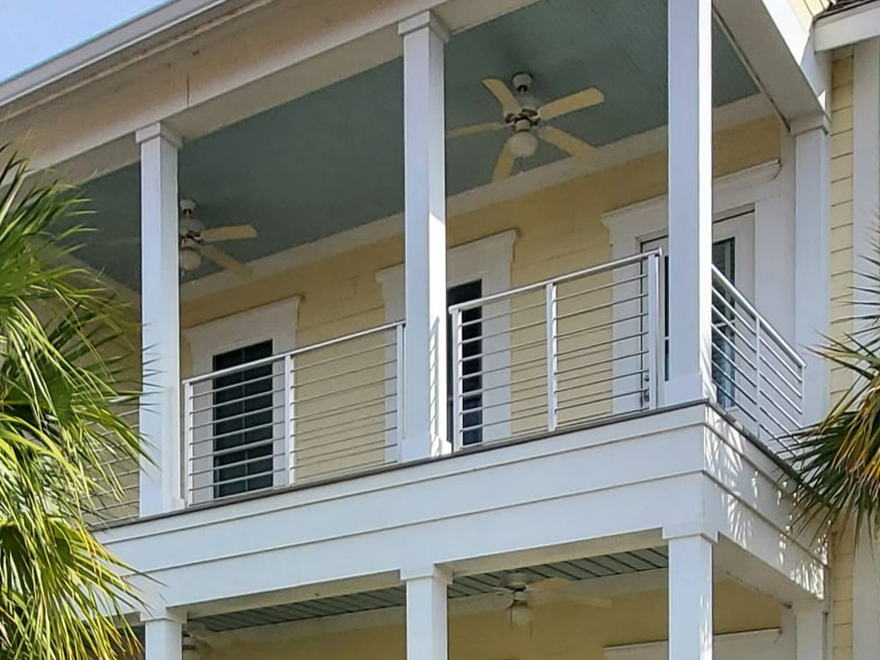 A sleek metal railing paired with cable, glass, or rod infill is an excellent choice if your goal is to find modern balcony railing ideas.
In South Carolina, the traditional style for front porch railing is vertical wood spindles. Opting for something slightly different, like an exterior horizontal railing for the front of your home, makes a noticeable difference. In addition to that, choosing stainless steel as a railing material completes the wow factor. The personalized aesthetic complements the building and lifts the existing architectural style.
"My home, like most others in Mt. Pleasant, previously had wooden, vertical rods. The wood was high maintenance, and each vertical joint created the perfect environment for mold & dust collection. Cleaning was a difficult & continual task. My solution to these issues was to find a virtually maintenance-free material combined with horizontal rails…the Olympus rail system was the perfect remedy! In addition to the beauty and functionality of the system, the Olympus rails provide the added bonus of greatly improved views!"
Bettina, SC
The view from Bettina's home is stunning. When outside, the sleek porch handrail and metal rods blend into the background creating a perfect environment for relaxation.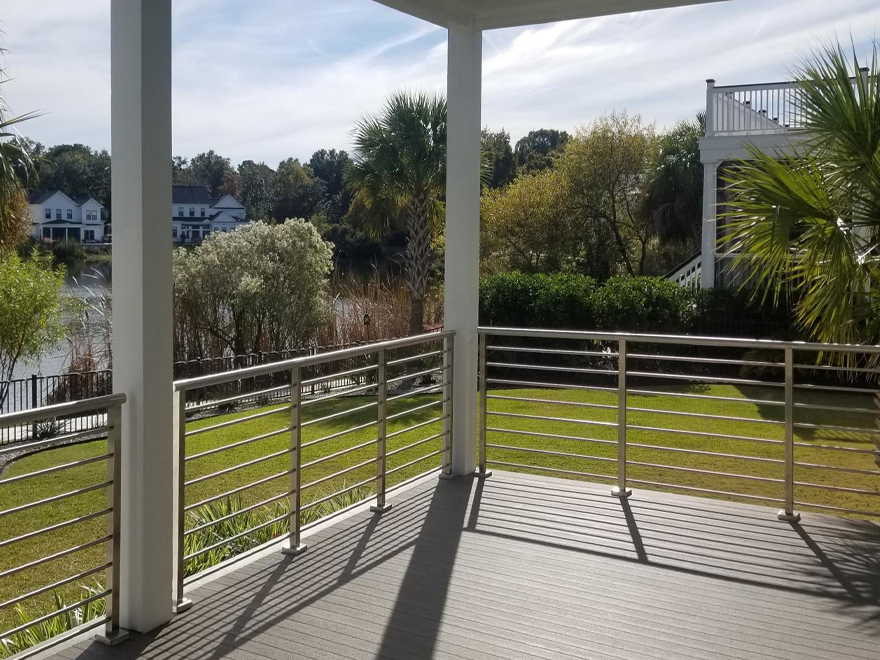 Bettina replaced her wood porch railing with an elegant stainless steel metal porch railing. Her neighbors' balcony railing style is vertical wood spindles painted white. Bettina's new railing style is distinctive yet classic, perfect for the setting.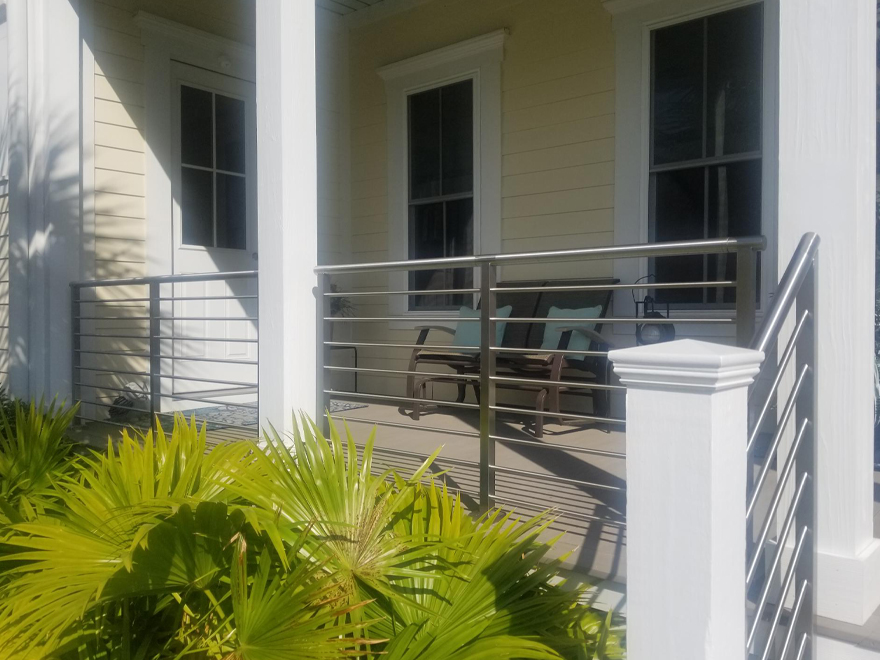 Bettina chose an Olympus horizontal rod railing with a round metal handrail for her balcony and porch railing replacement. The top mount railing posts feature elegant baseplate covers.
Whether you have a desire to be different or simply adore the sleek modern look of stainless steel, AGS can help you design a distinctive custom railing system to create a look you love.
Unleash Your Creativity –
Start Designing Your Custom Railing System.
Other blogs that may interest you: