Whether it's the art you hang on the wall or the products you select for your home, the style you choose to live with every day is a very personal decision. Here at AGS, we offer an array of fully customizable railing systems and custom railing components to ensure that you can achieve the highly personalized unique railing look and style you desire to Make It Yours!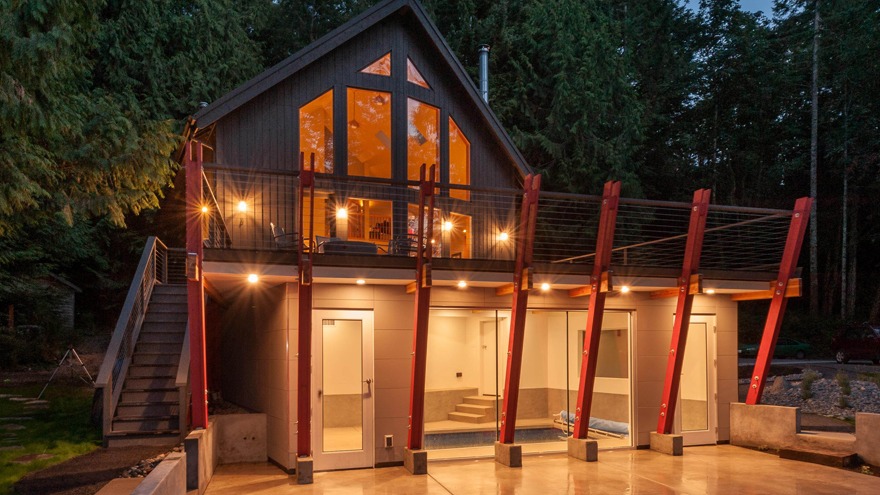 Beautifully designed, this home features many unique architectural features, including a one-of-a-kind railing system.
Living in a luxury home filled with beautiful furniture, designer decor, and unique architectural features is a dream come true for many people. Regardless of budget, most people aren't entirely satisfied with cookie-cutter options and standard choices. For those who want their home to stand out and look like no other, a custom railing system may be the perfect way to create a truly unique look that leaves a lasting impression.
Find a Look You Love
A beautiful high-end custom railing system can transform the look of your home, which is fantastic for those of us with a desire to be different. With an AGS custom railing system, the possibilities are endless. You can choose your infill, top rail, mount, finish, and powder coat options. Customize and combine to design a custom railing system that will elevate your home and express your style and individuality.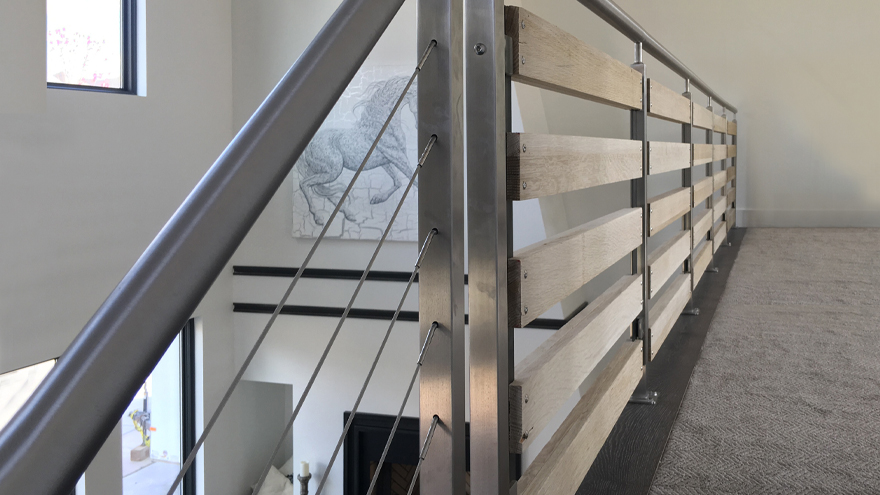 Creative Railing Solutions
Sometimes remodeling a property involves finding creative and resourceful solutions to figure out the best way forward. Knocking down walls and starting from scratch isn't always an option. Here at AGS, when necessary, we manufacture custom railing parts to overcome your unique railing-related problems. With a vast inventory of railing components at our disposal and our state-of-the-art laser machine, we have the products, staff, and experience to help you design a railing solution that ticks all your boxes.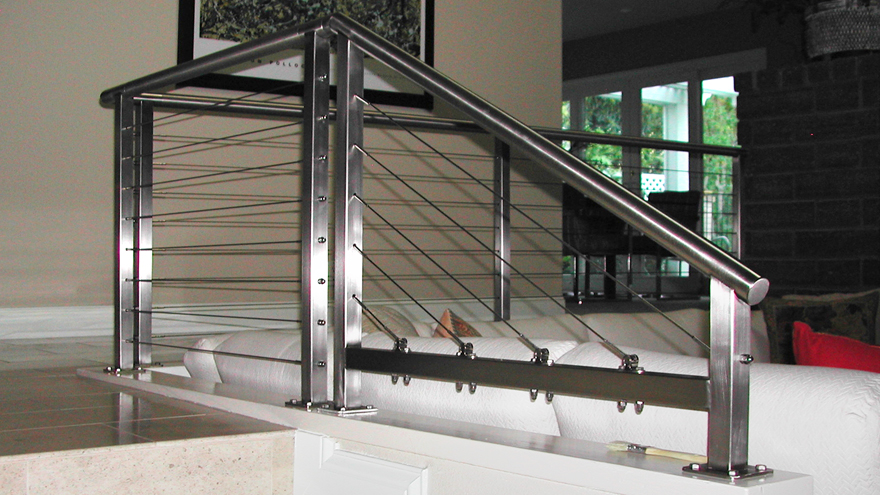 Blending Old With New
Upgrading or remodeling your railing system need not involve a complete redo. Homeowners are often passionate about preserving a unique feature that they love about their home, but they also want to refresh the look of their railing system.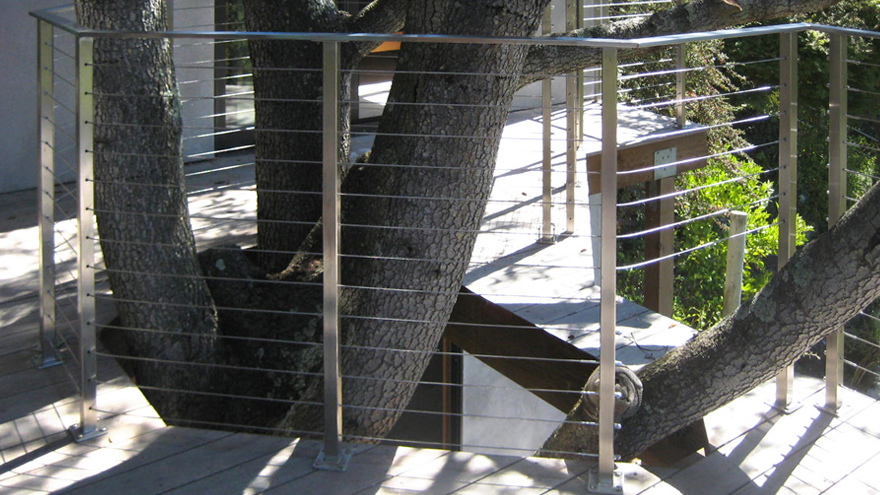 AGS custom railing systems are designed to your unique specifications.
In the picture above, the homeowners could not bear to tear down the beautifully established mature tree as it adds to the property's overall look and provides the perfect canopy of shade. AGS staff worked with them to help design a unique railing solution that allowed them to build the deck of their dreams.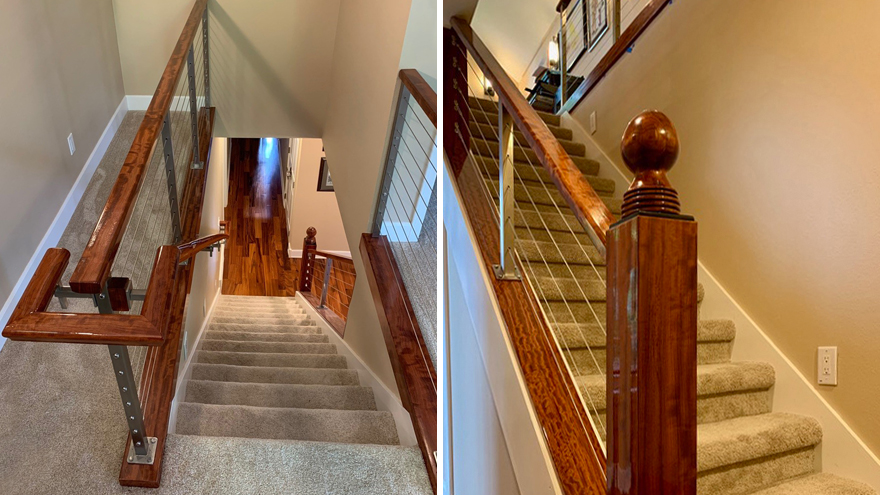 Versatile custom railing systems allow you to design a railing system that's as unique as you are.
The elegant rosewood newel posts with ebony accents (featured above) look stunning in this cozy PNW setting. The homeowner wanted to keep the luxurious look and feel of the wood, but he also wanted to install stainless steel cable railing. AGS staff helped him locate the railing components he needed to achieve the desired custom look.
Bespoke Railing Projects
AGS specializes in manufacturing stainless steel railing systems — that's all we do. With over three decades in the industry, AGS staff have the breadth of experience to deliver a successful outcome to any railing project. From placing your order to your finished install, we are here to give you the help and support you need to make your project a success, no matter how unusual your requests!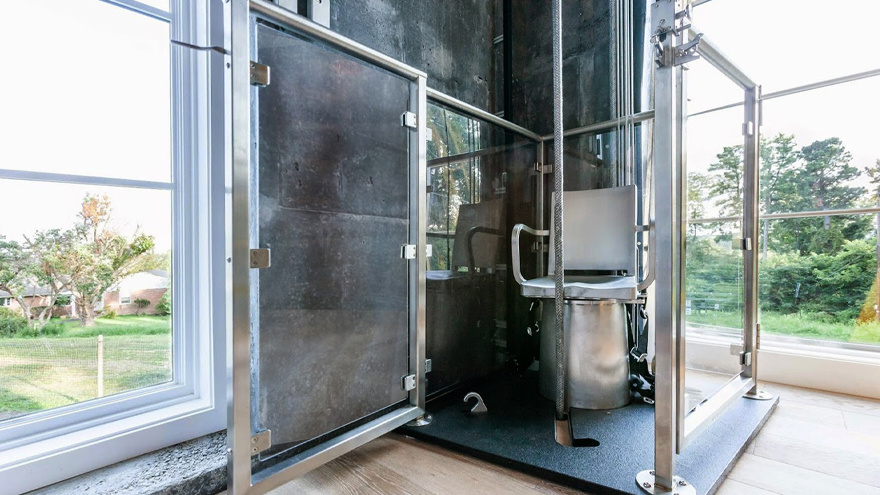 The made-to-measure stainless steel posts, handrail, and gate create a custom platform lift frame.
Working with architects and homeowners, AGS offers one-of-a-kind railing solutions for unique projects. We will collaborate with you and provide our knowledge and support to help you explore the options and possibilities to develop a railing design that works for you.
People install custom railing systems for a multitude of reasons, sometimes through choice and sometimes because it's the only way to resolve a problem. Whatever your situation, customizing a railing system to your exact specifications will produce a high-quality look and a railing system that will be easy to install. Make it yours with an AGS custom railing system!