Battery Powered Outdoor LED Lights
If you are searching for a compelling home improvement idea that will significantly impact the appearance of your property's exterior and can be accomplished in less than a weekend, you're in luck. There's no better way to add a little sparkle to the outside of a building than to design an attractive solar lighting arrangement. If you're a homeowner, completing timely improvements is essential to maintaining the property's value and look. Pretty landscape solar lighting may be the ultimate luxury outdoor decor that sets your dwelling apart.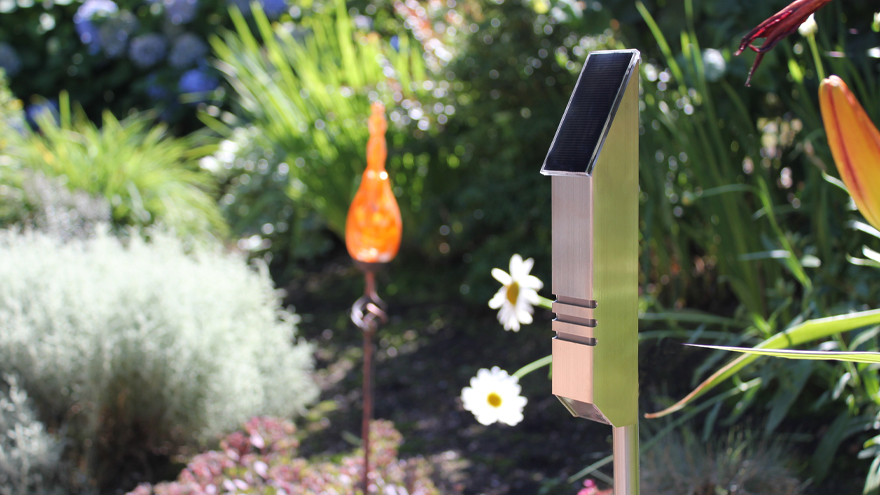 One of the many benefits of battery-operated solar lights is that you can place them virtually anywhere. Let your imagination run wild as you picture outdoor solar LED lighting installed to create the perfect ambiance for the ultimate summer glamping experience. Or, use solar stake outdoor lights to illuminate a path to your she shed. Yes, it's a thing.
There's no need to lay power cables or hire a pro. Beyond the cost of the product itself, there's no additional expenditure involved. Therefore, choosing solar outdoor lighting is a great way to upgrade your yard and save money. Once you make your outside space more inviting, you'll appealing. Perfect for pot luck suppers!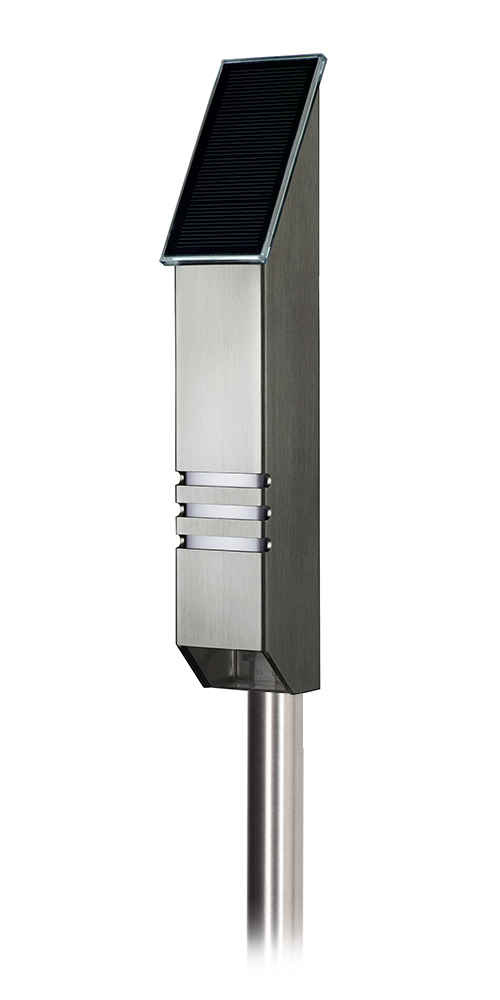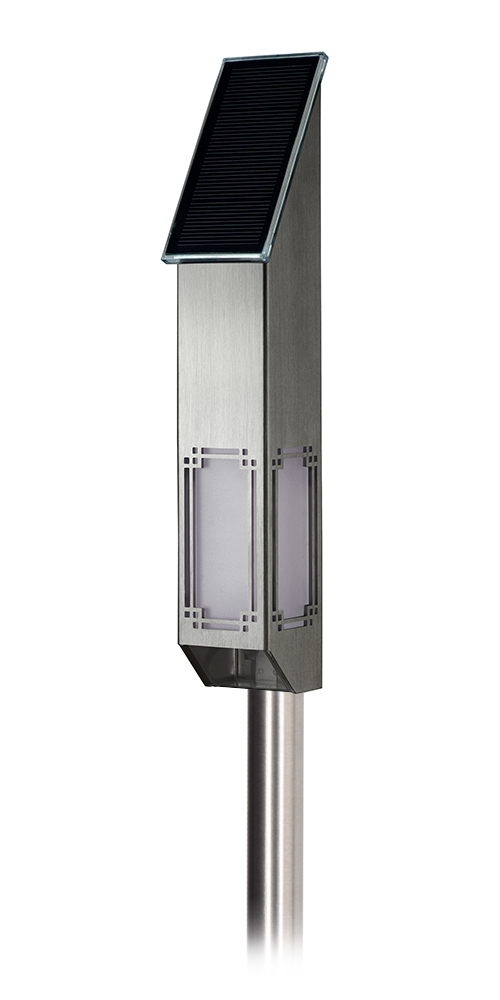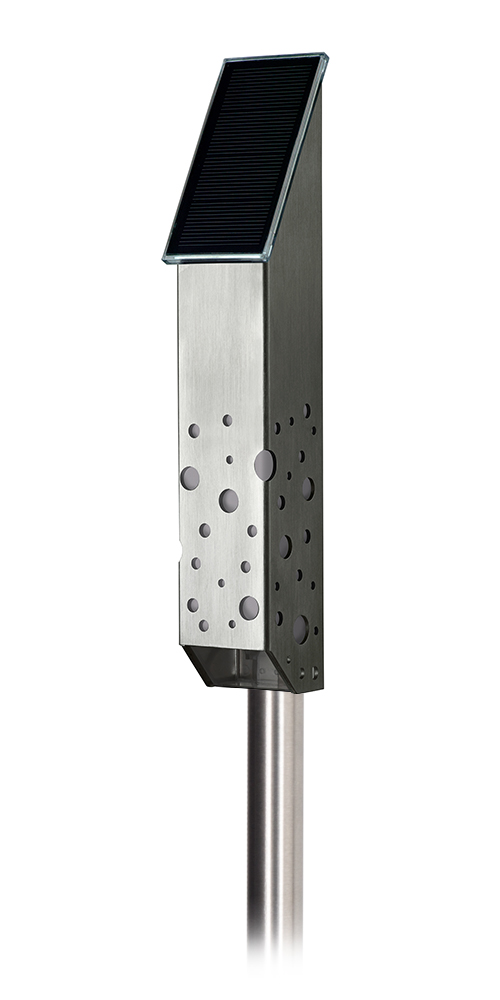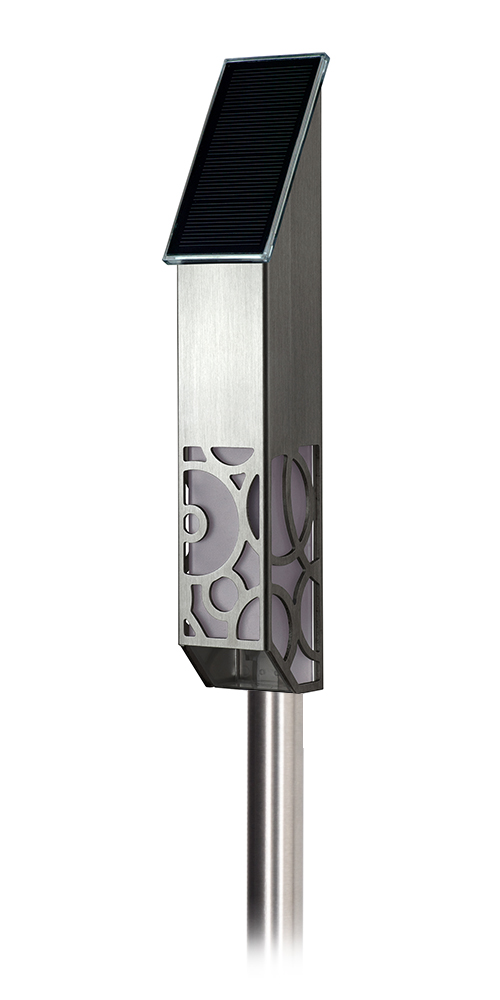 Start Creating Your Outdoor Solar LED Lighting Design
Unlike incandescent lights, outdoor garden LED lights are incredibly versatile because you can move them to suit different events throughout the year. Outside solar lighting will brighten the path to your door for trick-or-treaters during the fall festivities. When the holiday has passed, you can relocate them to highlight your entryway or to illuminate a pretty garden feature.
Repositioning decorative outdoor solar lights means you can design the ideal lighting scheme for every occasion. Garden stake lights are easy to move, so you can arrange them perfectly for your gathering. Install the light in an area with sufficient sunlight to charge the battery during the day, and then when the night draws in, let the sun light up your night.
Selecting LED Outdoor Solar Lights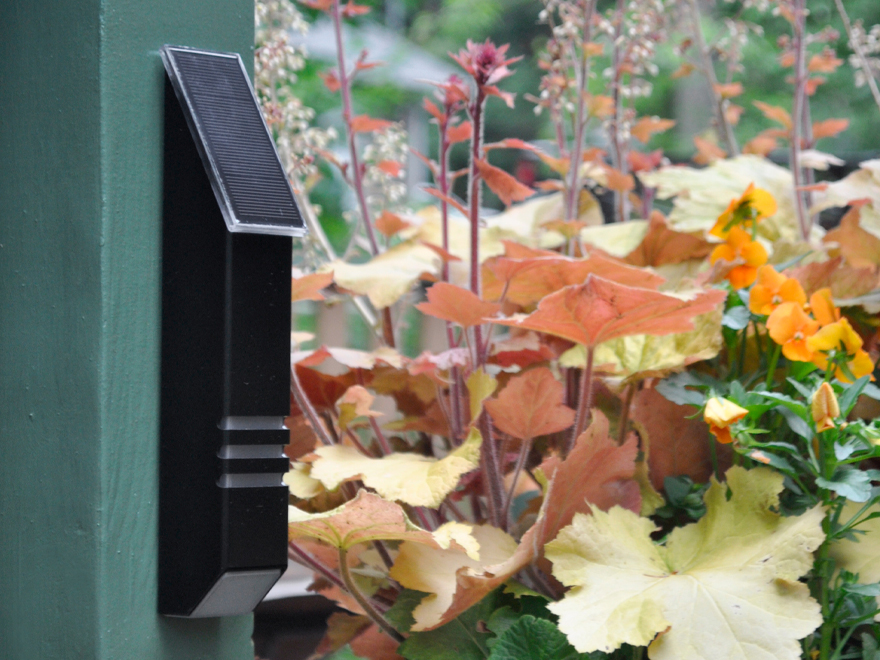 Top Tips to Consider When Choosing Outdoor Solar Led Lights:
The benefits of outdoor solar LED lights are numerous, but when it comes to the personal touches that make a house a home, decorative outdoor solar lights are the crowning glory.
Table of Contents
Installing Outdoor Solar LED Lighting
Watch this step-by-step video to discover how to install LED solar-powered lights on posts and railings. Choose from four beautiful StarLight designs to create a stunning outdoor solar lighting scheme.
Outdoor Solar LED Light Kits
Creating a unique urban garden display by adding outdoor LED landscape lights to your deck, patio, or yard need not be complicated. Especially if you are using stake-mounted solar-powered lights. By purchasing an LED lighting kit such as the StarLight and stake, you will have everything you need to create a dazzling design. Unlike other solar-powered lighting kits, StarLights are sold individually, so you only have to buy what you need.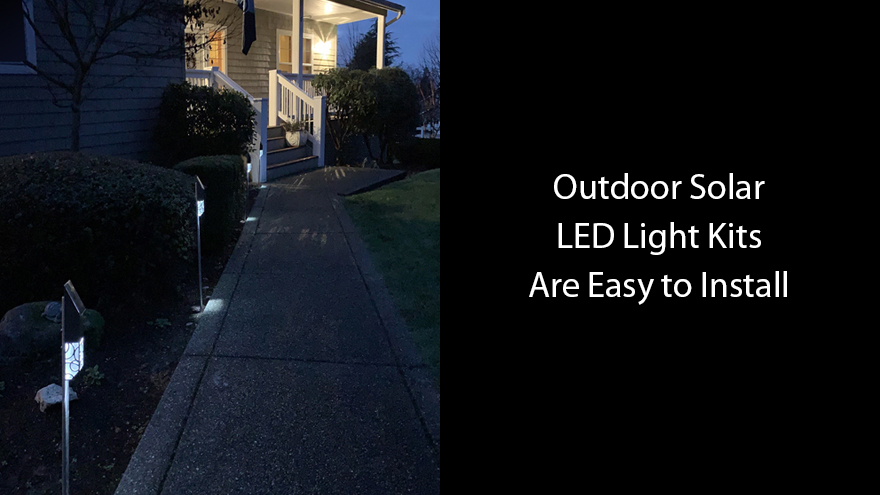 StarLight LED lights are attached to a garden stake and inserted into the ground. AGS manufactures the light housing and stake from marine grade 316 stainless steel, which provides superior corrosion resistance.
Solar Stake Outdoor Lights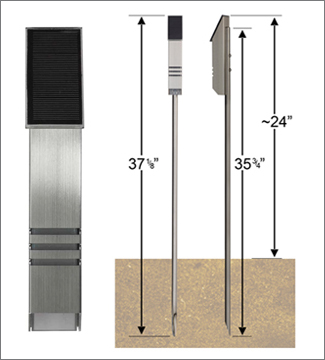 The great thing about solar stake lighting is that you can repeatedly reposition it to suit different scenarios. Perhaps you're hosting a gathering and need additional decorative lighting for a graduation or wedding party. As you make memories together, friends and family will appreciate the attention to detail that beautiful lighting lends to a special occasion.
You can add magic to any occasion by designing an attractive lighting scheme with well-positioned outdoor home solar lights placed elegantly around your yard. What could be easier than individual stake mount solar lights inserted into the soil or nestled amongst the foliage in large plant pots? StarLights are highly versatile, which makes them the perfect lighting idea for special events.
Surface Mounted Solar Lights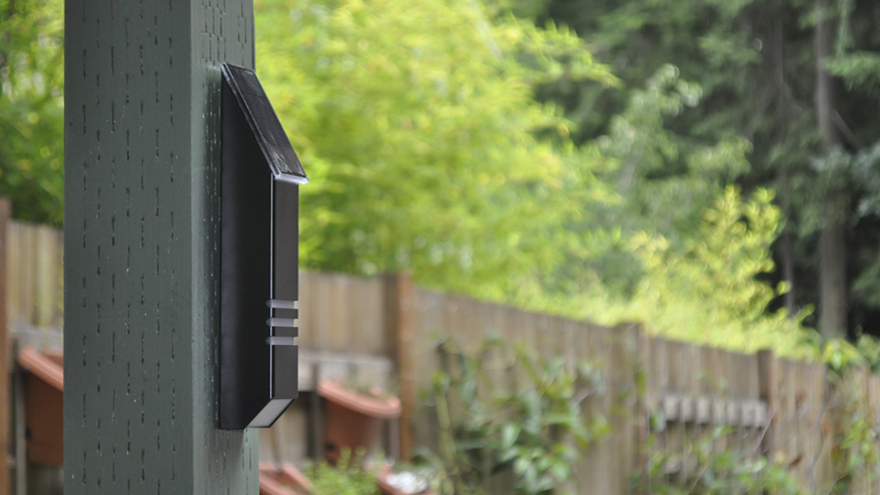 Wireless solar lighting is a convenient way to add decorative lighting to your yard. DIY solar lights are easy to install on walls, posts, or door jambs. Stepping out into the dark night is much more appealing when a little light illuminates your path. Solar lighting makes all the difference when taking out the trash or collecting mail, especially in densely wooded or remote locations where complete darkness can be a little spooky.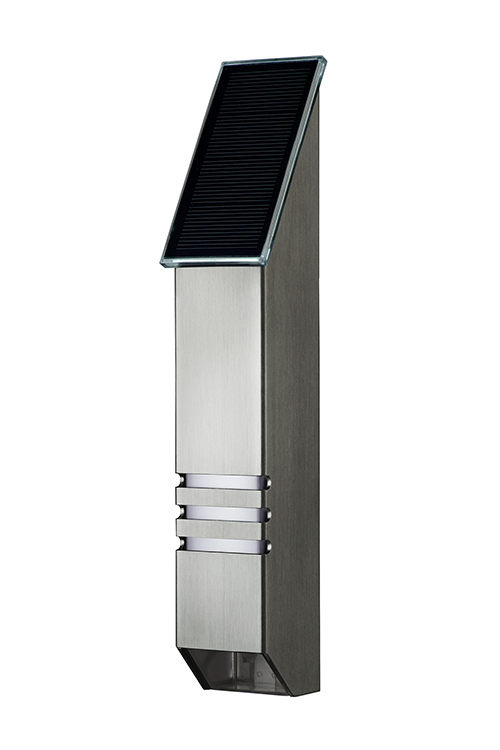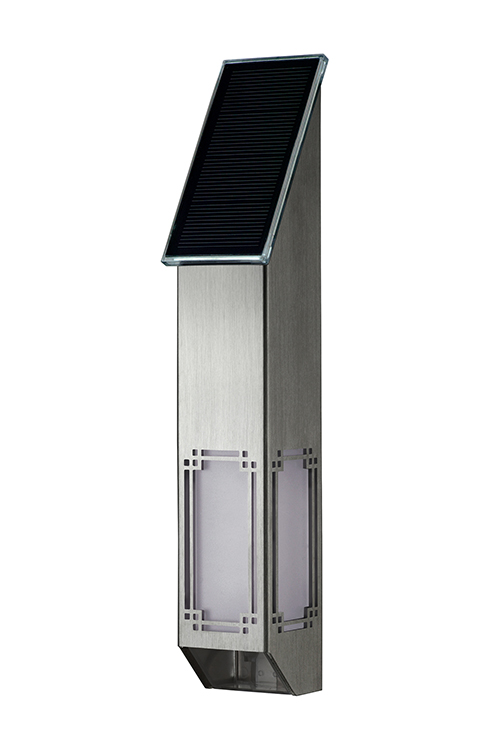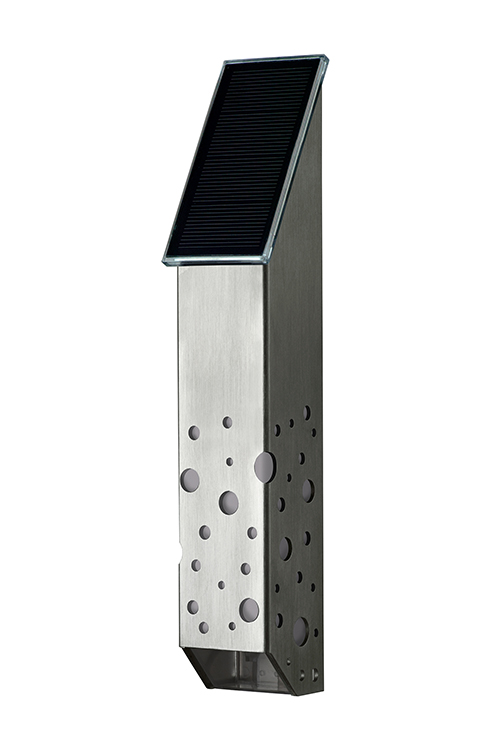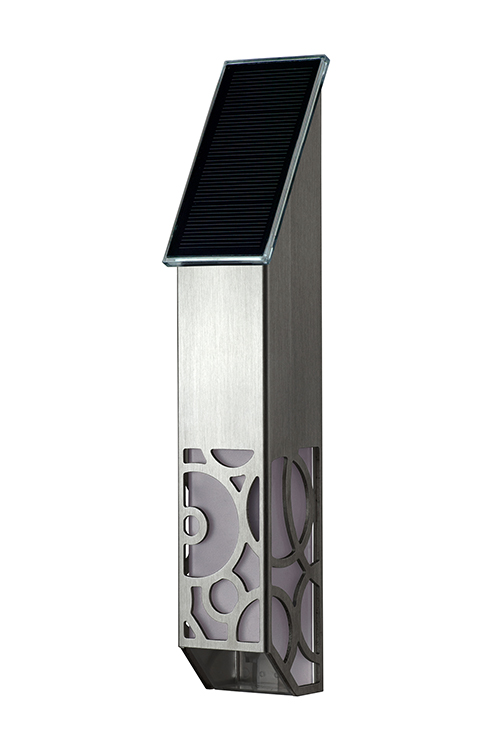 Outdoor Solar Stair Lights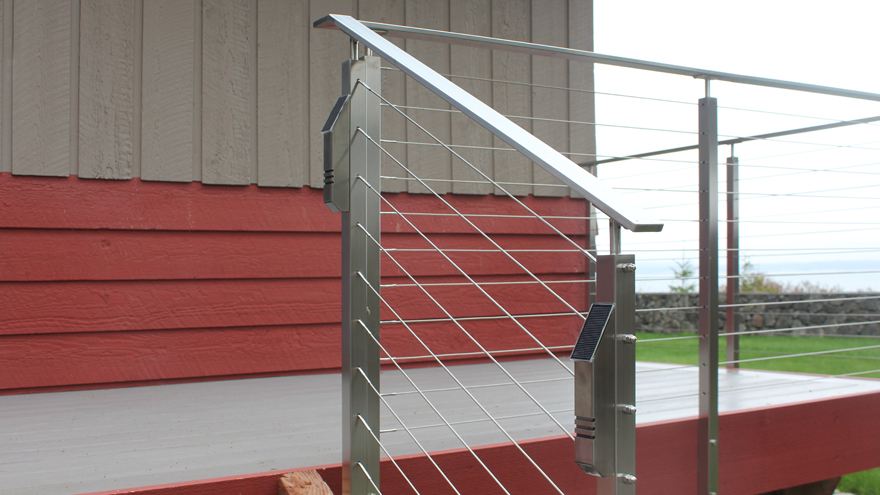 After dark, in locations where street lighting is lacking, approaching your home may present unseen trip hazards. Uneven paving surfaces, steps, and stairs can all increase the likelihood of a fall. If a visitor to your home is unfamiliar with the layout, that likelihood further increases the potential for an accident. Solar-powered outdoor lights can help to minimize that risk because you can position them exactly where needed.
Installing solar LED rail lighting is the perfect way to provide step lighting to help people navigate to your front door. Particularly when the building does not have an outdoor porch light, or it's not practical to leave it turned on. Many people rent their homes for short-term vacation rentals, such as Airbnbs. After a long journey, guests to your vacation home do not want to fumble around in complete darkness, looking for the key.
Solar LED stair lights greatly enhance the experience of arriving at an unfamiliar property as a tired, weary traveler. In addition to being a practical lighting idea, outdoor LED landscape lights warm the heart as guests pull up the driveway to the sanctuary they get to call home — at least for a day or two.
Outdoor Deck Solar Lights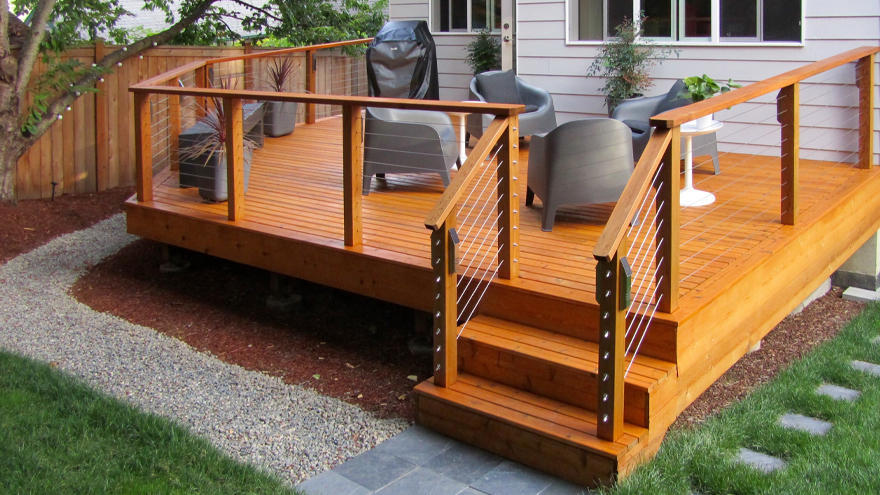 The hallmark of a well-designed deck is that its appeal is not limited to daylight hours or one particular season. Sitting out under the twinkling stars should be equally enjoyable as soaking up the sunshine.
Imagine yourself taking the time to appreciate the calm, quiet evening after a long and busy day. Snuggled under a warm blanket with cocoa in hand, you can relax and enjoy the present moment. Inobtrusive outdoor solar deck lights are the perfect lighting idea for quiet reflection and decluttering the mind.
Energy-Efficient Outdoor Garden LED Lights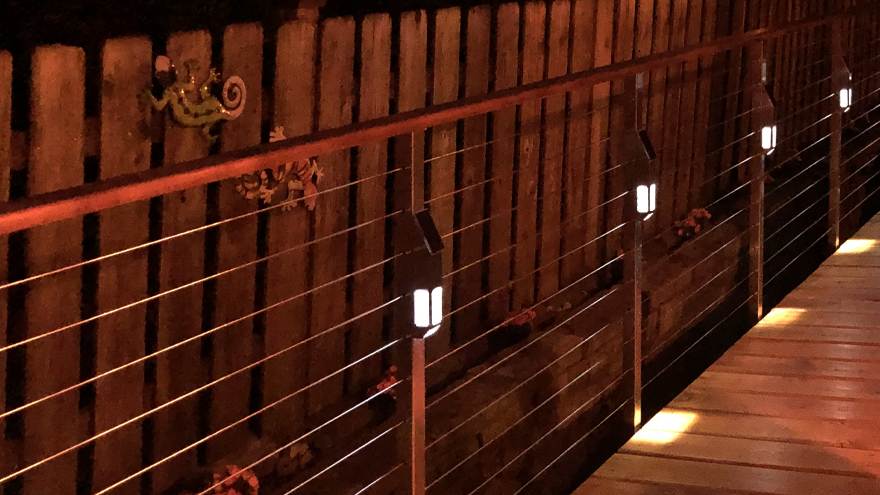 Waste-conscious homeowners constantly seek new ideas to lower energy consumption and costs while improving efficiency. Not only do you want your home to look good, but you want it to feel good, and selecting energy-efficient lighting is one choice amongst many you can make to achieve that goal. Installing solar-powered landscape lighting is a great way to honor your values while enjoying the benefits of beautiful LED outside lights that enhance your lifestyle and upgrade your yard.
StarLight LED outdoor solar lights are energy efficient because they are powered by the sun.

Minimal waste is generated during the StarLight production process because the light housing and mounting stake are made from stainless steel, and any unused material is recycled.

Purchasing the lights individually means you only buy what you need.

Unlike inferior products, the high-quality marine grade stainless steel and classic designs mean that the lights offer superior corrosion resistance and will look beautiful for years to come.
LED Railing Outdoor Lights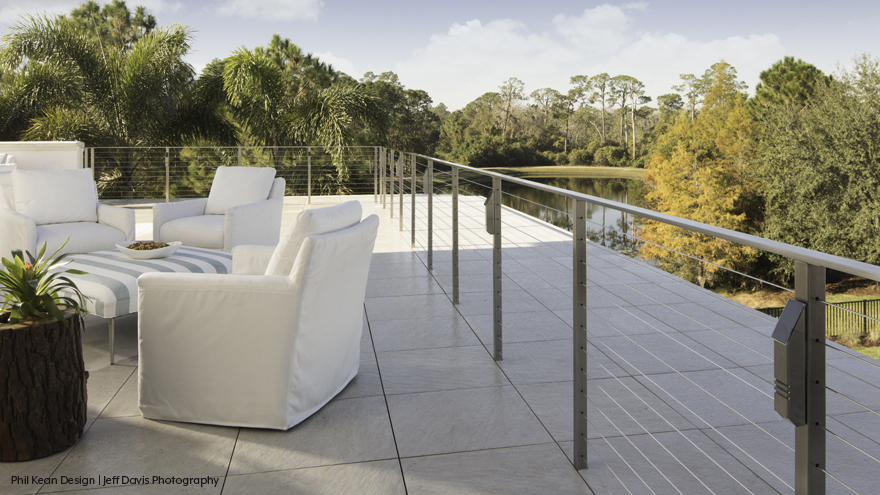 Designing a luxury aesthetic for a custom-built home requires purchasing and installing unique or one-off products. Architects and builders are continually looking for new and inventive ways to differentiate their work from the competition. If you own a high-end property and require nothing less than the best, you may want to consider solar railing outdoor lights.
When you think about prominent architectural features in custom homes, it's not unusual for sweeping staircases and elegant handrails to steal the show. Details like stainless steel railing and decorative LED lights are a modern-day design that combined maximize the appeal of a contemporary outside railing design.
Micro Star™ Rail Lighting System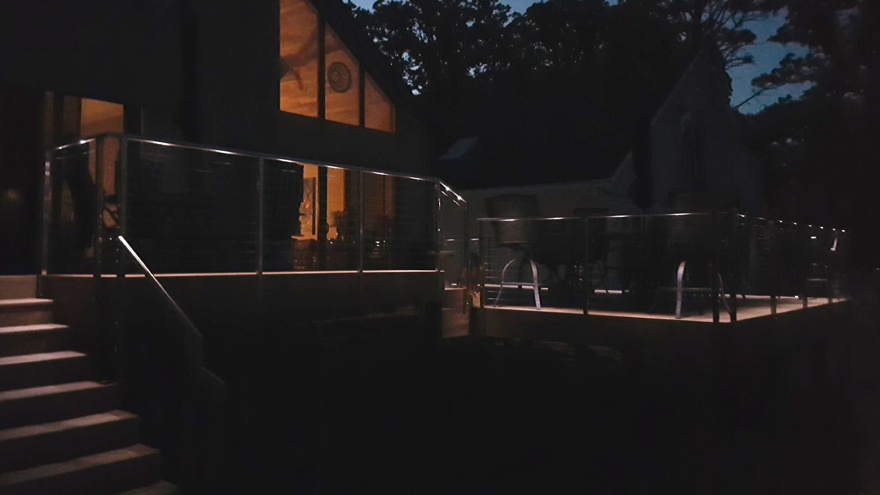 If the idea of designing a dream deck appeals to you, perhaps you might like to consider additional forms of deck lighting. Some homeowners create a stunning deck lighting design by choosing a built-in handrail lighting system such as Micro Star™. Tiny handrail lights sparkle like the night sky and will never fail to impress with their subtle, sophisticated elegance.
Unlike solar StarLight LED deck rail lighting, Micro Star™ lights are connected to and powered by a wall adapter. Custom railing manufacturers design and fabricate the handrail to incorporate the lights and other custom options for homeowners who want to create a unique or distinctive look for their deck railing system.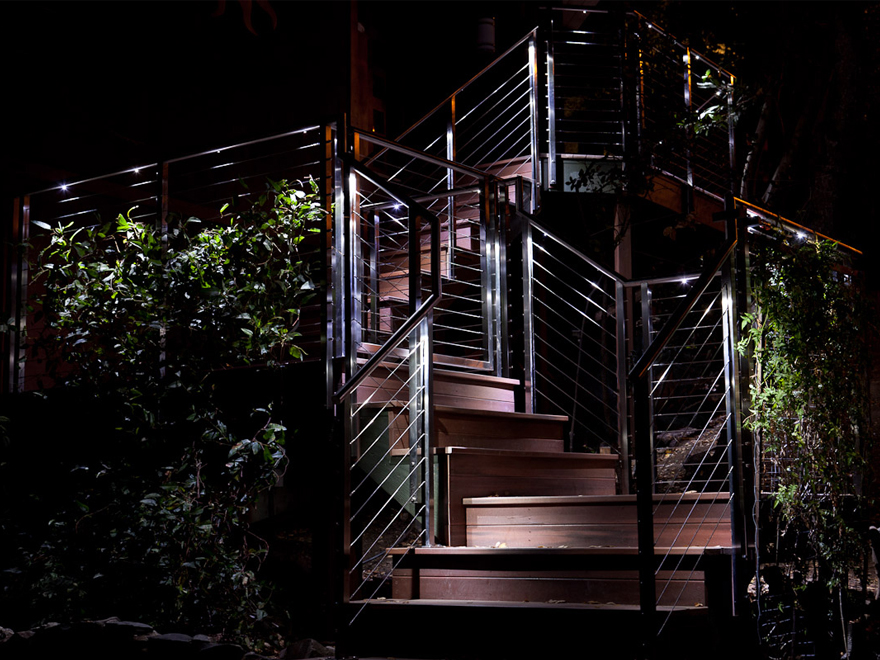 A stainless steel custom railing system is something to consider if you desire the ultimate design for your deck. AGS prefabricates railings which are then shipped ready to install. When you work with an AGS railing designer, you can combine StarLights, Micro Star™ lights, and other custom features to create a unique railing system that makes your dream deck a reality.
Get started with your FREE Design Consultation Learn how outdoor solar LED lights add unrivaled splendor to your railing design.
Stainless steel railing lines include: