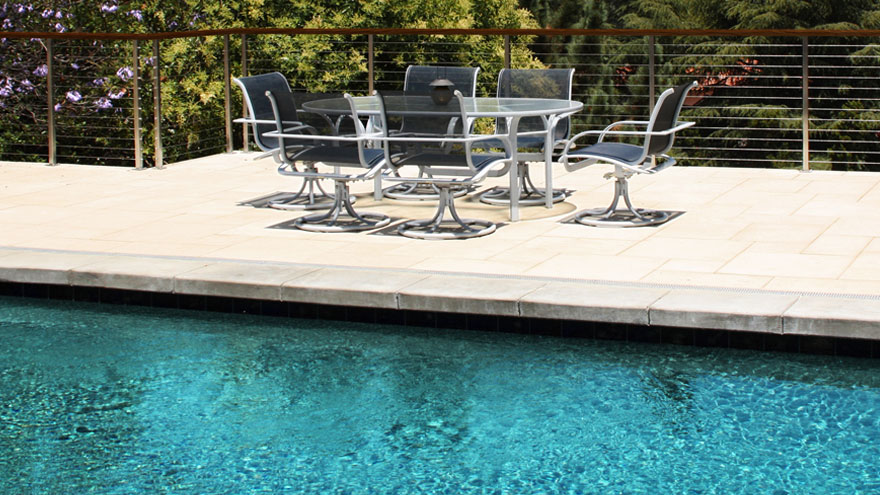 What is a Patio Railing?
A patio railing is a railing that has been specially designed for an outdoor patio space. AGS Stainless designs and manufactures the Rainier cable patio railing, the Glacier panel patio railing, and the Olympus bar patio railing under the Clearview® brand.
Table of Contents
Schedule a FREE DESIGN CONSULTATION or continue reading to learn more about patio railings types, patio railing materials, patio railing infill, patio railing finishes, patio railing mounting surfaces, patio railing accessories, patio railing privacy, and the best furniture to pair with a patio railing.
1. Become Familiar with the Types of Patio Railings
There are several types of patio railings, which include residential patio railings, commercial patio railings, and patio stair railings.
Residential Patio Railing
Residential patio railings are often used to make homes more livable. A railing on the patio outside your bedroom can bring a ton of pleasure by being the first thing that catches your eye when you wake up.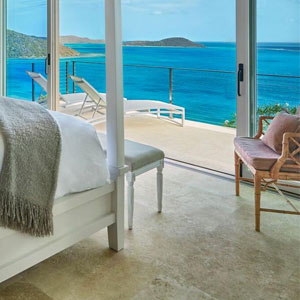 Commercial Patio Railing
Commercial patio railings have numerous benefits for businesses. Even a simple patio steps railing with a black powder coating can make a tremendous impact. For example, restaurants may not really want to hire wait staff, but they know that providing a higher level of service to customers will pay off in the form of repeat business, word of mouth marketing, and positive reviews. In a similar way, a restaurant patio railing can provide a high-end atmosphere that shapes customer perception and allows the owner to charge significantly more for food. There is often a front patio railing that runs around the building and leads to a waterfront deck with a stunning view. Consider the fact that expensive paintings are placed on the interior walls of multifamily buildings to rent more apartments or how sculptures are commissioned for the lobbies of office buildings to impress clients. A railing around a patio is no different in delivering a return on investment (ROI) and is frequently more affordable than alternatives.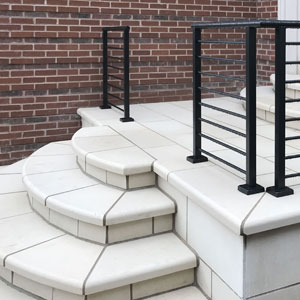 Patio Stair Railing
A patio stairs railing is required by the International Building Code (IBC) for safety purposes. Railing systems under the Clearview® brand are designed and manufactured by AGS Stainless to meet the IBC, but they can also be beautiful. You have a vision for what a perfect stair railing is supposed to look like. AGS Stainless can help you get there by letting you choose from several materials, infills, finishes, mounts, and accessories.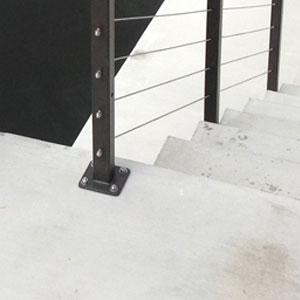 2. Choose From a Range of Patio Railing Materials
The material for a railing on a patio should be aesthetically pleasing and practical. Some common materials for railings include wood, plastic, aluminum, glass, iron, and stainless steel.
Wood
A wood patio railing is simple, affordable, and provides the right amount of contrast for exterior designs. In addition, vibrant stains can be used to achieve a distinctive look that brings out the beautiful grain of natural wood. Be that as it may, wood is likely to rot eventually. Chemical treatments will only make it last longer, so using stainless steel for structural components like posts and infill is recommended to be safe. A wood top rail on a railing system that otherwise has all stainless steel construction could easily be replaced by removing a few screws. If you really like the look of wood posts, you can make rot less likely to occur by placing them on top of stainless steel post brackets. Embedding wood posts in a concrete patio should be avoided because you might have to replace them in the future. Stainless steel cable sleeves can deter rot for wood railing designs by preventing cables from digging into the posts and getting past any moisture barriers. Furthermore, you can make replacing wood posts for cable railing systems easier by choosing stainless steel hardware like swageless fittings and adjustable swageless fittings, which would allow any tensioned cables to be removed with an intuitive release key.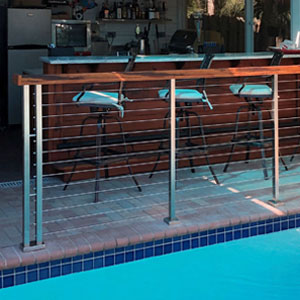 Plastic
Vinyl is a type of plastic that is cheap and imitates more expensive options like painted wood or metal. Vinyl looks good from far away, so it might make sense for decorative parts of a home that are less accessible. Subsituting vinyl for a wood trim package would reduce fixed material costs and choosing vinyl siding instead of fiber cement siding could lower installation costs. If you want to save money, no one will know that a window on the second floor has a vinyl frame. Although vinyl may seem like an excellent solution for some exterior applications, there is a reason that homes aren't entirely built out of plastic. When it comes to your patio, you want something that looks absolutely fabulous. Vinyl tends to crack when exposed to adverse weather conditions. These cracks would be less noticeable on trim and siding, but become a conspicuous problem on outdoor living spaces like decks and patios. Remember that you get what you pay for with a vinyl patio railing.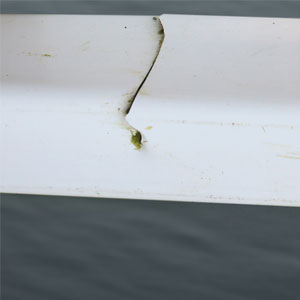 Aluminum
An aluminum patio railing is safer than one that is entirely made out of wood or vinyl, but that doesn't mean it is visually appealing. Initially, a painted aluminum railing might look the same as one made out of any other material. However, aluminum is a very soft metal relative to iron or stainless steel. A lack of durability means that frequent use will eventually contribute to a warped appearance. That coat of paint won't matter if you have a big, ugly dent in your railing. Do yourself a favor and skip aluminum if that kind of thing would bother you.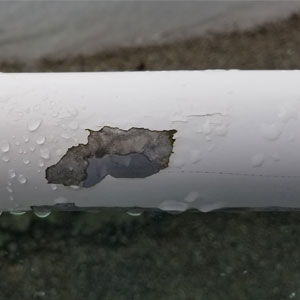 Glass
Glass patio railing systems are mostly used to provide completely unobstructed views. A glass patio or deck railing is quite versatile since it would be compatible with several different exterior designs. There is a reason why major companies like Amazon and Google use steel and glass to build their massive corporate offices. Glass is especially exquisite and looks good with practically everything.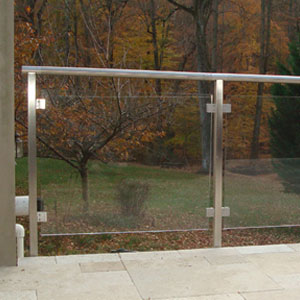 Iron
Installing an iron railing on a patio may sound like a good idea because wrought iron patio railings and fences were used in several older homes. However, any type of iron requires periodic painting to prevent rust. Plus, once an iron patio railing starts to rust, you might as well replace it because the problem will only get worse and painting over corroded areas doesn't hide the problem. Just imagine how embarassing it would be to entertain guests on a patio with a rusted iron railing. When paint is applied in a factory with powder coating technology and stainless steel is used instead of iron, you can achieve that classic look without having to worry about this problem.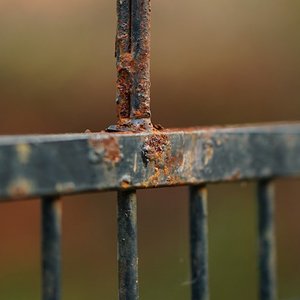 Stainless Steel
A stainless steel patio railing is sleek, simple, and sophisticated and sure to impress. A long term investment in stainless steel for an outdoor patio railing pays dividends in the form of fewer callbacks and less maintenance. Coming back later to fix a problem that never should have happened in the first place could mean losing money on a patio railing installation. For this reason, the best metal patio railing will always be made of stainless steel.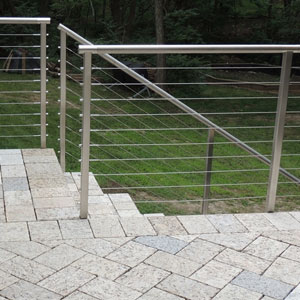 3. Select Your Favorite Kind of Patio Railing Infill
Infill is the part of a railing system between vertical posts and below a horizontal top rail. For patio railing pictures of infill, check out the photo galleries for cable infill, panel infill, and bar infill.
Cable Infill
Cable infill is elegant, affordable, and easy to install on a patio. This type of infill for a cable railing system like Rainier is colloqially known as wire infill, but a cable for a patio railing will be much stronger than any wire. Just don't be surprised when people talk about how they want that patio wire railing look. They are basically expressing an interest in a railing with cable infill for their patio. Horizontal cable infill is much more common than vertical cable infill because hanging the cables horizontally requires fewer exterior fittings. Most people prefer factory swaging because it saves installation time. Alternatively, you could save money by doing the swaging yourself with an AGS cable railing tool set. However, DIY (Do-It-Yourself) hand swaging might still be needed if a deck and patio railing are connected by a set of stairs.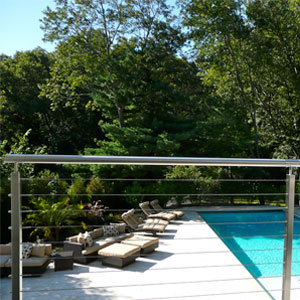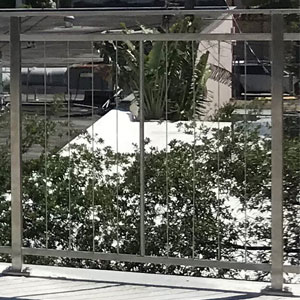 Cable Railing Hardware Infographic
This infographic includes various types of hardware that AGS Stainless sells for cable railing systems.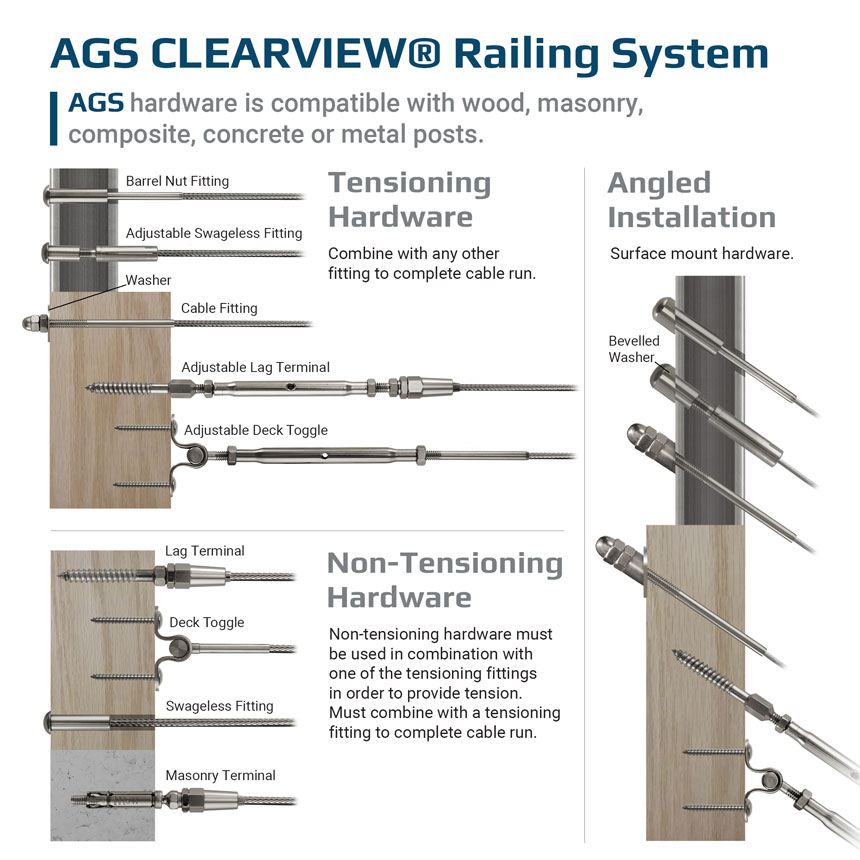 How-To Video: How to Install a Rainier Cable Railing System
This video explains how to install a Rainier railing system with cable infill.
Panel Infill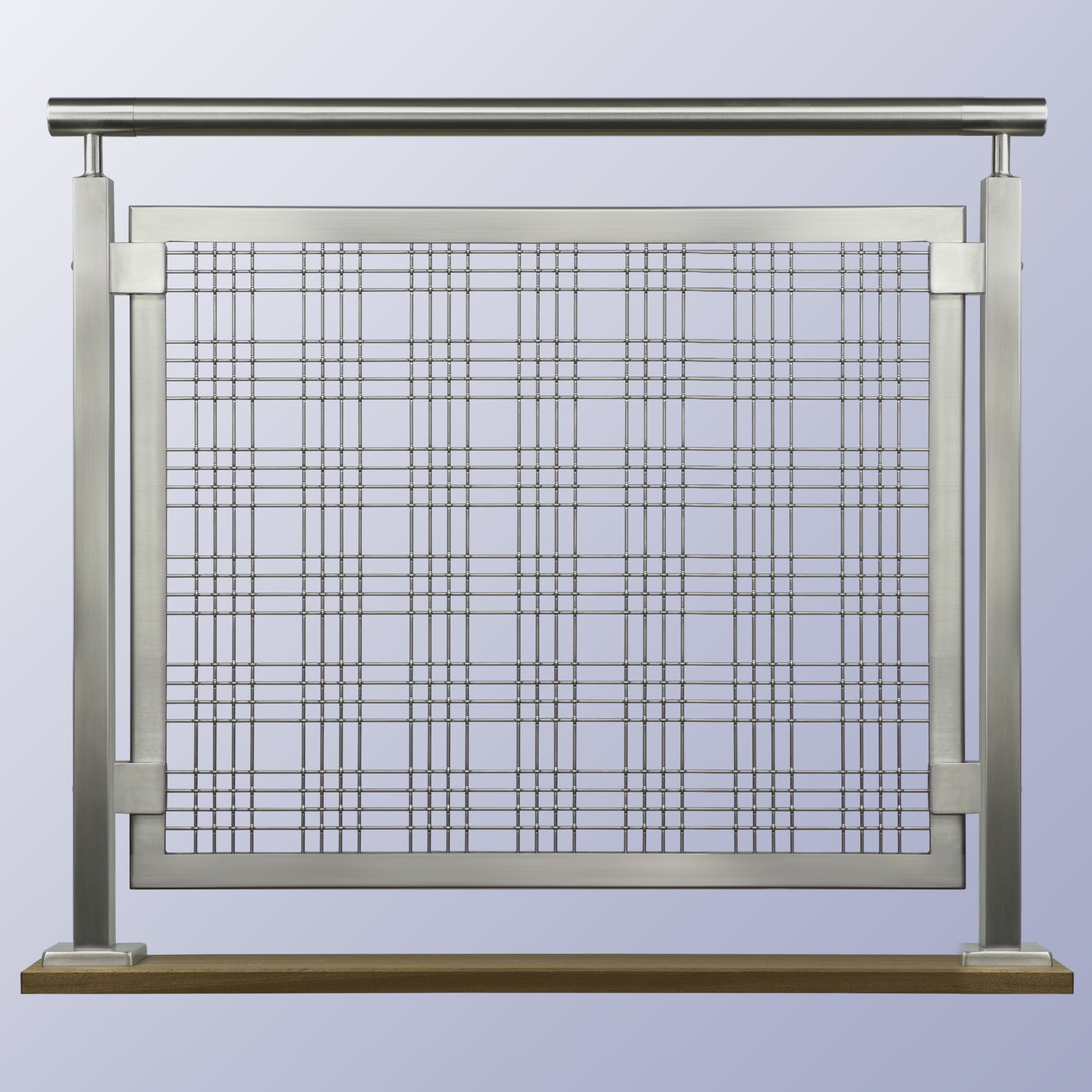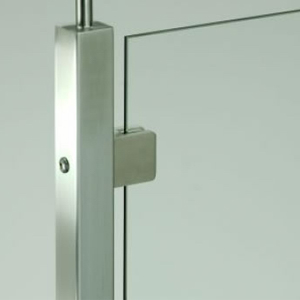 How-To Video: How to Install a Glacier Panel Railing System
This video explains how to install a Glacier railing system with glass panel infill.
Bar Infill
Bar infill is component based and the result of cutting-edge prefabrication processes. AGS Stainless uses state-of-the-art technologies like computer-aided design (CAD), three-dimensional (3-D) rendering, fiber laser cutting, and tungsten inert gas (TIG) welding to bring you the latest in a comprehensive line of high quality, custom railing systems. A patio metal railing with bar infill like Olympus not only leads the way with innovative solutions to complicated problems, but also stands the test of time. Although all variations under the Clearview® brand comply with the IBC, a bar railing system with all stainless steel construction takes safety to a new level.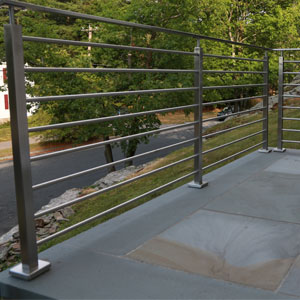 Patio Railing Design and Manufacturing Process at AGS Stainless
AGS Stainless uses a three step design and manufacturing process to create your patio railing system.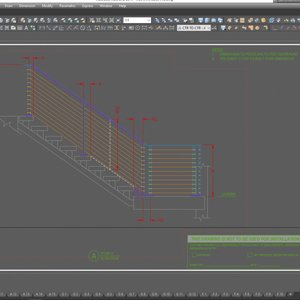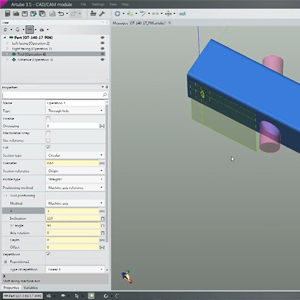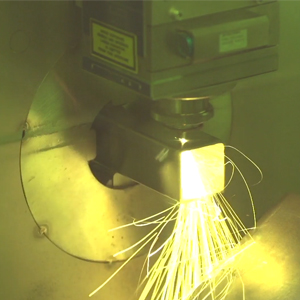 How-To Video: How to Install an Olympus Bar Railing System
This video explains how to install an Olympus railing system with bar infill.
4. Pick a Patio Railing Finish That Matches Your Style
A finish is an important design element to consider. The standard finish options for a patio railing system include powder coating and brushed stainless.
Powder Coated Finish
Choose a low-maintenance powder coated finish for adding a splash of color to a patio. Using color effectively is one of the best ways to set the tone for an exterior design. A matte black, light gray, or off-white patio railing is generally recommended since neutral colors will look good next to any kind of patio furniture.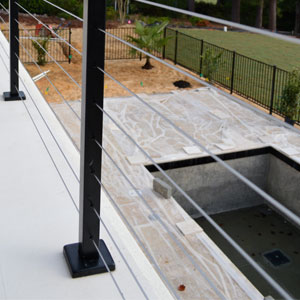 Brushed Finish
Artisan craftsmen at AGS Stainless meticulously brush stainless steel components by hand, so that each weld looks gorgeous. A brushed finish can be distinguished from its counterparts by observing a fine grain that runs in a single direction. Brushed finishes contribute extraordinary value for a wide variety of residential and commercial applications.