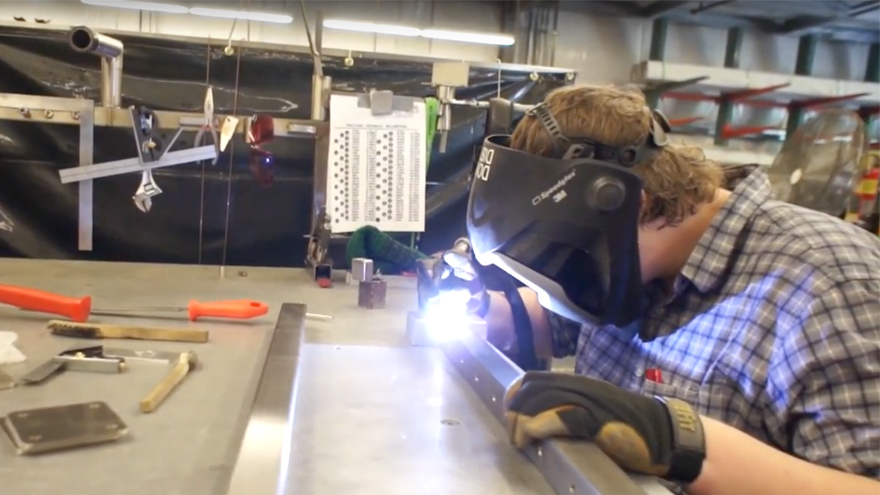 What is a Railing System?
A railing system describes not only the top rail, but also the posts and the infill. AGS Stainless designs and manufactures the Rainier cable railing system, the Glacier panel railing system, the Olympus bar railing system, and the Cascadia railing system under the Clearview® brand.
Table of Contents
Schedule a FREE DESIGN CONSULTATION or continue reading to learn more about alloys, computer-aided design (CAD), three-dimensional (3-D) rendering, fiber laser cutting, and tungsten inert gas (TIG) welding used in off-site manufacturing to make installing a cable railing system at home or on a construction site faster than ever before.
1. High-Quality Alloys Like Marine Grade 316 Stainless Steel
There is no need to settle for a gaudy vinyl railing system, an iron railing system that will rust, or an aluminum railing system that will get dented and scratched up over time. You can have a high-quality marine grade 316 stainless steel cable railing system that is beautiful and built to last. 316 describes an ASTM grade of stainless steel that is common in marine environments because it is more durable and resistant to corrosion than 304 stainless steel. Although no metal is completely resistant to corrosion, certain alloys react with oxygen to create a passive layer that deters rust as a result of exposure to moisture in the air, salt in marine environments, and chlorides that are common in swimming pools. The next time you are thinking about the ideal material for a cable railing system or the top rail for a glass railing system on your deck, remember that 316 stainless steel is the best that you can buy.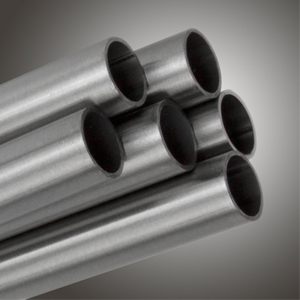 2. Detailed Computer-Aided Design (CAD) Drawings
If you are looking for a Do-It-Yourself (DIY) cable railing system, working with a CAD team can make things easy. After you send a simple drawing with your idea, the CAD designers at AGS Stainless will create a two-dimensional (2-D) drawing of the railing system for your project. Each drawing includes things like the measurements of the top rail for a wire railing system or the approximate dimensions for something like a deck railing cable system.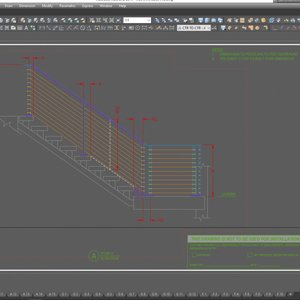 3. Precise Fiber Laser Tube Cutting Machines
A few years ago, AGS Stainless added a fiber laser tube cutting machine to its factory in the heart of the Pacific Northwest. This machine improves efficiency for stainless steel railing system manufacturing and ensures a high quality standard. A fiber laser cutting machine can cut stainless steel tubes in a fraction of the time that it would take with a traditional computer numerical control (CNC) machine. The posts for every tube railing system are cut to an accuracy level of 4/1000ths of an inch. Then holes for each modern railing system are cut into the posts for each railing variation. After that, the posts are numbered, welded to other railing components, and hand polished before the modular railing system is delivered for assembly at home or on any construction project. The laser tube cutting machine is precise enough to create custom designs on the stainless steel outer shells of the StarLight solar-powered LED accent light, which is a railing system accessory.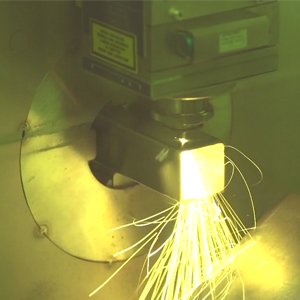 4. Flawless Tungsten Inert Gas (TIG) Welding
Tungsten inert gas (TIG) welding is an advanced technique to create a higher quality weld for a more structurally sound product with a gorgeous finish. By using this precise method, two thick 316 stainless steel alloy railing parts can be joined together by manually subjecting both to extreme heat. Since TIG welding requires a greater degree of skill and dexterity, there is no substitute for experience. TIG welding was originally developed to connect aircraft components because the weld would not separate under any circumstances when undergoing intense pressure. TIG welding is very popular in the construction industry today where durability and a distinct look are more important than anything else. On the other hand, metal inert gas (MIG) welding is a quick and dirty technique for automated manufacturing processes like those for electronics and automobiles. In this case, strength is less important than speed and appearance doesn't matter as much because internal welds aren't visible unless the finished product is disassembled. Another method is shielded metal arc welding (SMAW) or "stick" welding. It is often used to make DIY repairs in the field for everything from pipes to industrial equipment. The practice uses heat produced by an electric arc to melt a filler material that leaves behind slag for protecting the weld joint where two pieces of metal are joined together. Basically, if you want the highest quality weld possible for your railing system, then you should choose to partner with a company like AGS Stainless that uses TIG welding for every project.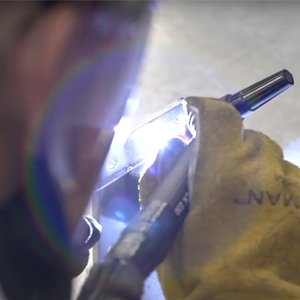 Why Buy a Railing System from AGS Stainless?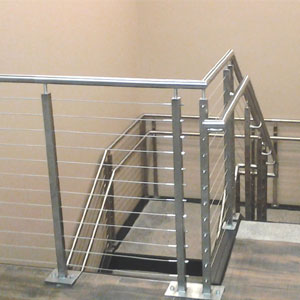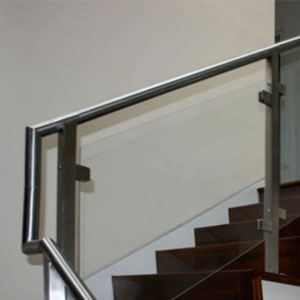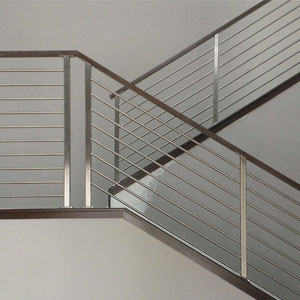 Maybe you are envisioning a clean cable railing system for a patio like Rainier, a sleek glass railing system for a deck like Glacier, or a cutting-edge bar railing system on a staircase like Olympus or Cascadia. When you're looking for the best deck railing system manufacturer that utilizes the latest advances in technology, you can't go wrong with a railing system under the Clearview® brand. Contact AGS Stainless now to schedule a FREE DESIGN CONSULTATION.